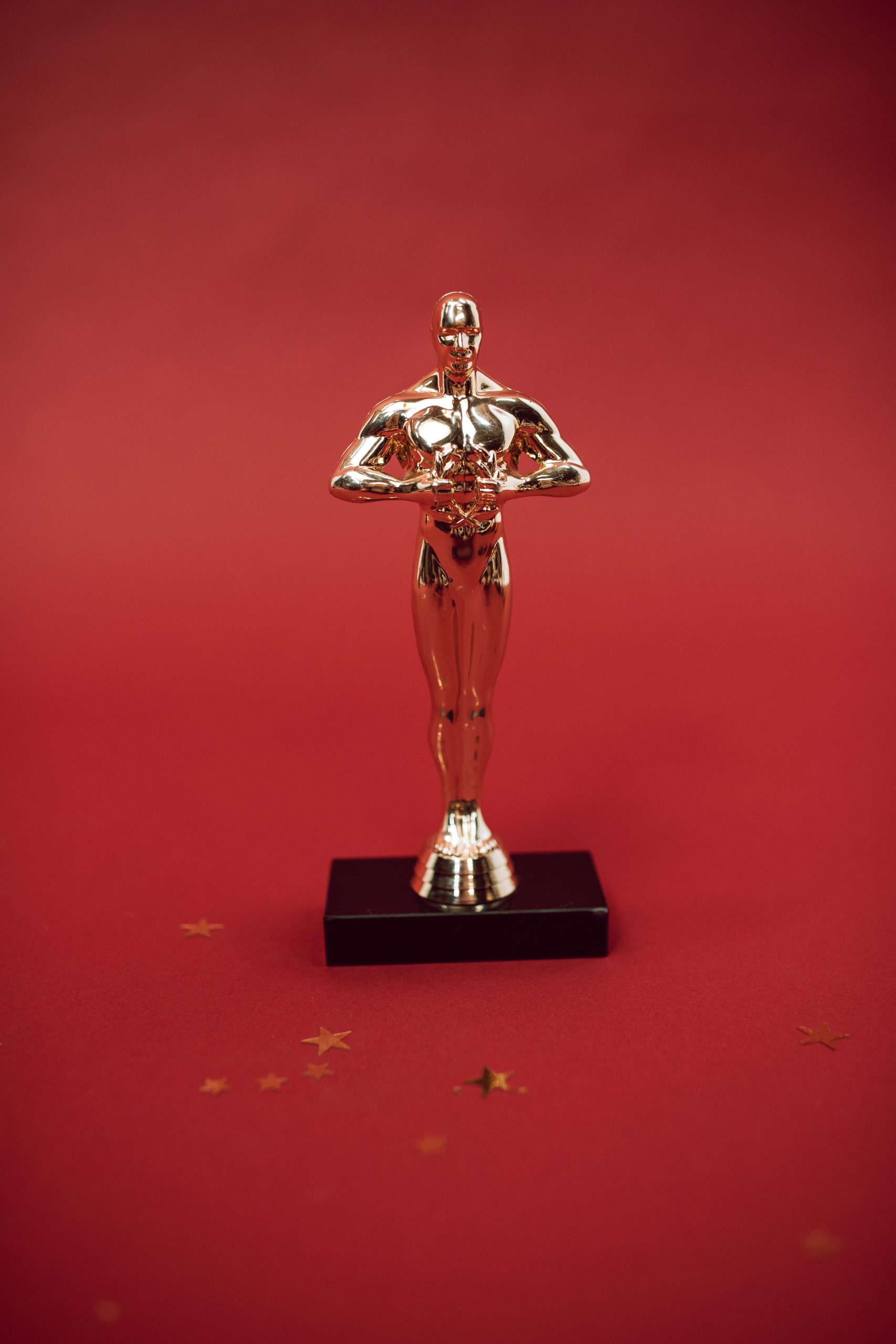 The Oscars have released their nominations for this year's awards. Read what our opinion editor Rainey Facer has to say about this year's nominations. Photo by RODNAE Productions from Pexels
---
It is Oscar season and the Academy of Motion Picture Arts and Sciences dropped its Oscar nominations for 2022, but they are cliché typical Oscar bait. 
"Belfast," "Coda," "Drive My Car," "Licorice Pizza," "Power Of The Dog," "King Richard," "Don't Look Up," "Nightmare Ally," "Dune" and "West Side Story" have been nominated for best picture.
Here are a few of the nominees that shouldn't have even been considered.
"Don't Look Up"
This movie has a super stacked cast full of past Oscar winners that have the acting chops to be in a better movie.
The film tells the story of two low-level astronomers going on a media tour to warn mankind of an approaching comet that will destroy planet Earth.
From heavy hitters Meryl Streep and Leonardo DiCaprio, to Jennifer Lawrence, Timothée Chalamet and Jonah Hill, this movie has the cast to secure an Oscar nomination, but the movie itself is trash.
Sure it's a fun movie, and I had fun watching it, but is it Oscar worthy? No, it's not. Its plot is weak and the movie had the pacing of an ADHD monkey. It is all over the place and relied on humanities distrust of science since Donald Trump's run as president.
This movie is one sided and lacked the dimension that past Oscar nominees had. What made this a "best picture nominee" is the cast.
"Nightmare Alley"
In 1940s New York, down-on-his-luck, Stanton Carlisle endears himself to a clairvoyant and her mentalist husband at a traveling carnival. Using newly acquired knowledge, Carlisle crafts a golden ticket to success by swindling the elite and wealthy.
Once again, a movie with heavy hitting stars such as Bradley Cooper, Cate Blanchett, Toni Collette, Willem Dafoe, and Oscar-winning director Guillermo del Toro. The film is 2:20 and is an extremely slow burn. In typical Toro fashion the film is a master class in artistry and beautiful shots, but that's as deep as the film goes. Toro leans on having big names like Cooper and Blanchett to carry the film and it shows. It's one hour too long and as dry as the Sahara. It isn't memorable, nor Oscar worthy.
"Dune"
Paul Atreides, a brilliant and gifted young man born into a great destiny beyond his understanding, must travel to the most dangerous planet in the universe to ensure the future of his people. As malevolent forces explode into conflict over the planet's exclusive supply of the most precious resource in existence, only those who can conquer their own fear will survive.
"Dune" is a beautiful movie that has not been given justice. Similar to the above movies, this movie has a cast that could have made this movie stand on its own. If the movie wasn't 2:35, didn't fail to create complex character arcs, and didn't drop key plot lines, "Dune" would have been able to hold its own against its fellow nominees. Instead it follows the science fiction tropes that are popular in Hollywood.
It is beautifully shot and its nomination in the cinematography category is justified, which is unlike its nomination in best picture.
"West Side Story"
"West Side Story" is a modern musical retelling of "Romeo and Juliet." The feuding families become two warring New York City gangs. The white Jets led by Riff and the Latino Sharks, led by Bernardo. Tony, a former Jet, and Maria, Bernardo's little sister, fall head over heels in love with each other.
Besides the phenomenal music and musical talent in this movie, "West Side Story" is only on the best picture list because it is a Steven Spielberg film. Historically, Spielberg's films are Oscar films. With his large influence, of course Spielberg is going to be nominated for best picture. How many times does a version of "West Side Story" need to be done before the academy recognizes that just because you hit refresh on a classic or an old movie it doesn't make it Oscar worthy?
"Encanto"
"Encanto" is different from what Disney usually releases in the sense that we have characters voiced by actors from the LGBTQ Community and we see the film takes place in Colombia. "Encanto" is basic, it fits the Pixar and Disney film "formula." The only thing that sets it apart is the soundtrack, but it's on brand for Lin–Manuel Miranda music.
This film, while beautiful, is your cookie-cutter Disney film. Since "Encanto" is out of Disney and has a stacked cast, that makes it "Oscar" worthy. "Encanto" is flawless and that is what makes it flawed, but where is the humanity in the film itself?
"Luca" and "Raya and the Last Dragon"
Once again we have both a Pixar and a Disney film that are beautiful to watch but have the same cookie-cutter message. It isn't anything new and lacks innovation, which isn't Disney's fault per se. It means Disney and Pixar don't have immediate competition to force innovation. Both of these movies follow the style that sells and it works.
When you look at Pixar's 2020 Oscar winning movie "Soul" you can see that Pixar has the capability to deliver a beautifully animated movie, that is both innovative and is a masterpiece. Where is that innovation that we know both Pixar and Disney are capable of when it comes to "Encanto," "Luca" and "Raya and the Last Dragon?"
This has been a slow year for movies. But, it is no excuse for the Academy of Motion Picture Arts and Sciences to choose the films they chose, especially the ones that are clear Oscar bait films.