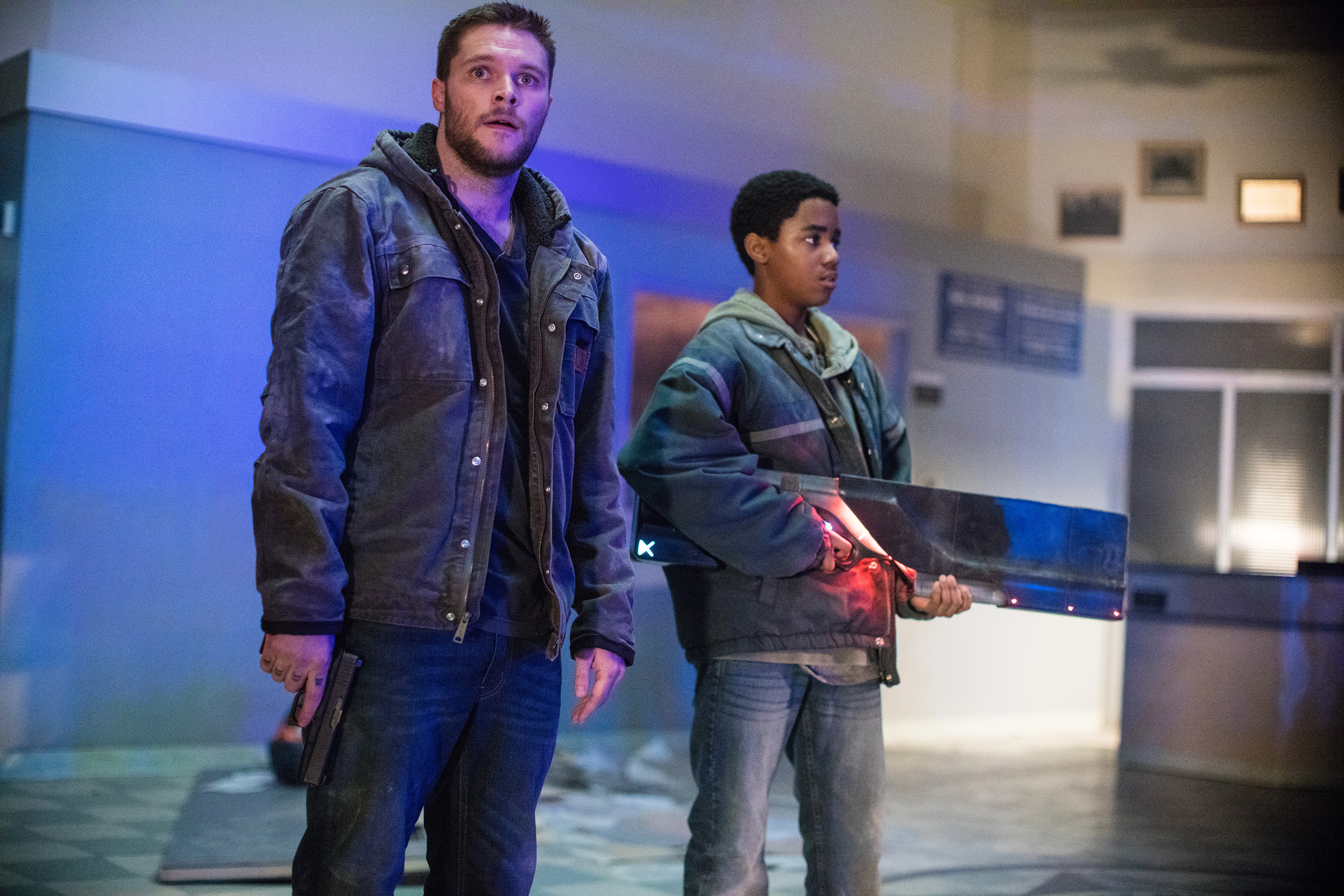 Jack Reynor as Jimmy and Myles Truitt as Eli in the film "Kin." TNS.
---
The directors of "Kin" have created a genre blending story of brotherhood, trust, mystery and thrills in their new film released Aug. 31.
Immersed within beautiful cinematography and a thought-provoking soundtrack, "Kin" is the story of Eli and Jimmy Solinski­. Adoptive brothers thrust together following Jimmy's release from prison and a tragedy which changes their lives forever.
At the start of the film, there's tension between Jimmy and his father due to Jimmy's criminal past, eventually leading to him being kicked out of the house. This leads to the tragic moment that causes Jimmy and Eli to be on the run.
Eli has his own struggles in being an African American teenager adopted by Caucasian parents; alongside the death of his mother while he was very young. Eli deals with the tension at home and his own personal demons by taking scrap parts from abandoned buildings.
During one of these trips, Eli finds a strange weapon that is far more advanced than any modern weapon available. In this moment, I thought the film had turned into a science fiction film. The science fiction element appeared out of place amidst all the dramatic tension. It is this object which helps bring Jimmy and Eli closer than they had ever been and leads Eli to answers about his own past.
I soon realized the film is a drama with action and science fiction elements included. There hasn't been a film that has successfully blended these elements since "E.T." that is why "Kin" works. Having an alien character or piece of alien technology present amidst estranged brothers, self- reflection and running from imminent danger caused me to pay more attention to the story.
The moments of intense action and high-tech gadgetry don't distract from the focus of the film and the message at the heart of the story — kinship. The very relationship between Eli and Jimmy. And that story is told beautifully.
Some of my favorite scenes in the film are the montages — clips juxtaposed together with music to tell a story or convey a feeling. In these moments, the relationship between Eli and Jimmy is made clear. They are brothers. No matter their skin color, background or difference in age.
As they flee a very dangerous group of criminals, the brothers become closer and closer to the point that each would defend the life of the other, even if it means putting their own life in danger. This is kinship defined, personified and encapsulated in an hour and 45 minutes.
If the high octane, fast paced action thrillers inundating movie theaters every week are becoming common place, then "Kin" is a welcome detour from the cycle because it doesn't fit into a mold. It is worth watching for that reason alone and because it is a story about brothers truly becoming kin.
"Kin" is based on the short film "Bag Man," written and directed by brothers Josh and Jonathan Baker and is currently showing at both Sunset and Pineview theaters.