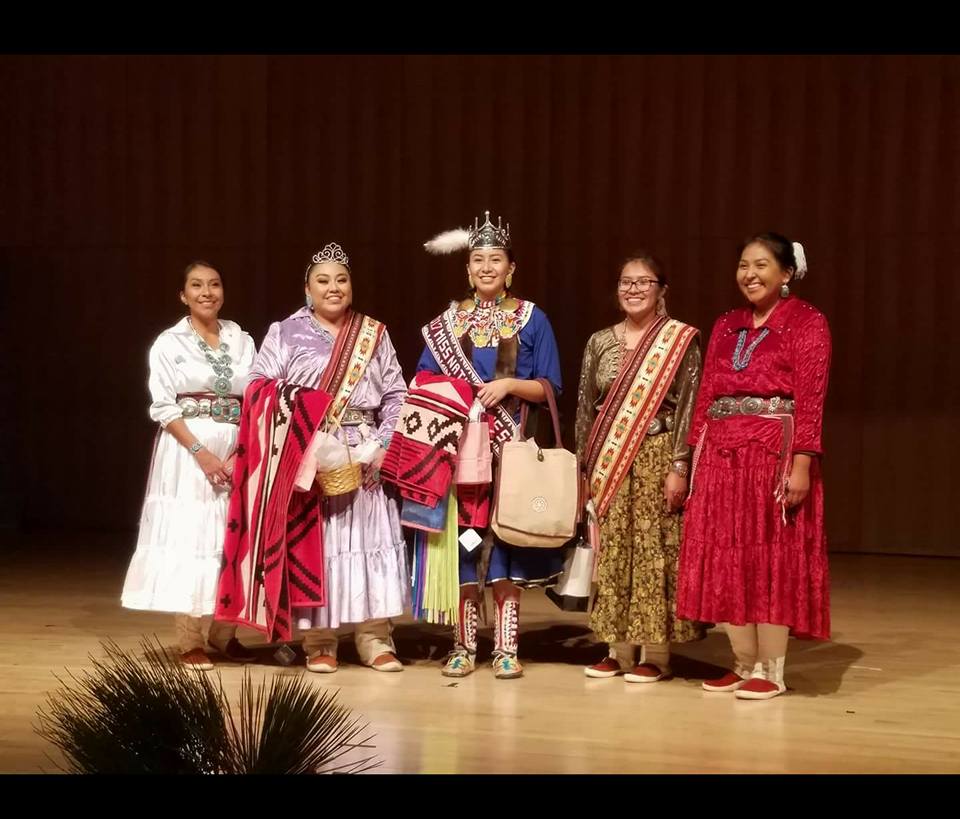 Photo courtesy of Mike Nelson.
---
Three students from the Navajo Nation plan to share their culture with students, faculty and staff at the 23rd Miss Native Dixie on Jan. 29. 
Mike Nelson, the assistant director of the Multicultural and Inclusion Center and the Native American student adviser, said the Miss Native Dixie pageant goes hand-in-hand with D-Queen and Miss Dixie, and the women are held to similar standards.
"We try to focus on a pretty well-rounded student," Nelson said. "So we look at GPA, [and] we look at involvement in the community but also on campus."
Nelson said there are various categories used to assess the competitors, including their interview, on-stage questions and two talents: modern and traditional. The modern talent is what students have most-likely seen during pageants like Miss Dixie, Nelson said, where the women can sing or dance or play an instrument; the traditional talent is more rooted in their culture and can include showcasing their tribe's language, dressmaking and creating pottery, he said.
"Miss Native Dixie will be a role model to all of our Native [American] community members [and] also with students, being able to create that connection with the institution," Nelson said.
All three women said they are aware of the responsibility holding the title of Miss Native Dixie means.
"In a way, we are sort of like an ambassador for our tribe," said Amy Begaye, a sophomore radiology science major from Kayenta, Arizona.
Begaye was last year's runner-up in the pageant and is looking forward to another chance to represent her culture on campus.
"I have a love for pageantry and this isn't the only pageant that I run for," Begaye said. "But the reason I wanted to run is because I would just like to encourage all Native American students here, on campus, to [work] for a higher education. [I want] to support students here and to represent the Native American students here, at [DSU]."
Farrah Duncan, a sophomore criminal justice major from Farmington, New Mexico, also has a history of competing in pageants and sees the Miss Native Dixie competition as an opportunity to share more information about the different Native American cultures, especially in southern Utah.
"I noticed that a lot of people around here, on campus, aren't familiar with the Native American tribes that surround Utah, so I want to bring awareness to that as well," Duncan said.
Marrissa Clitso, a sophomore psychology major from Kanab, is new to pageants and said she never thought she would compete in one, but is using this event to share her culture with her peers and others on campus.
"There's not a lot of minorities here, on campus, so I feel like it would be nice to have that little outlet [for] them," Clitso said.
This year's Miss Native Dixie will begin her reign in the fall 2019 semester and end with the beginning of the fall 2020 semester. The pageant was postponed from its usual debut in November due to a shortage in competitors.
Miss Native Dixie returns at the Kenneth S. Gardner Student Center Ballroom on Jan. 29 starting at 7:30 p.m. Tickets are $5, and proceeds go to student scholarships.