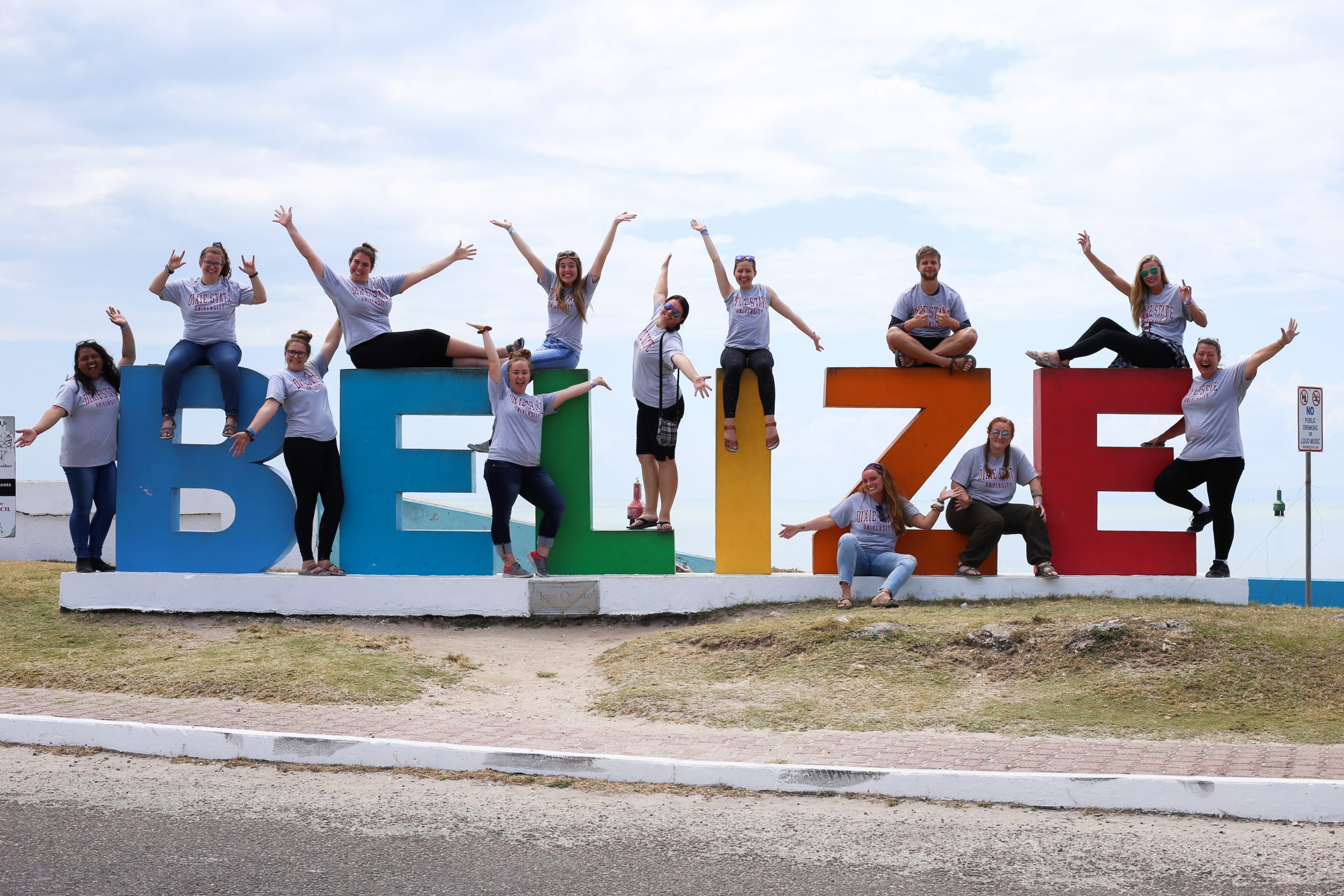 Dixie State University students spend their breaks volunteering with Hope Humanitarian at an orphanage in Belize in 2019. A meeting is being held on Jan. 31 to give information for the next upcoming trip. Photo Courtesy of Anilee Adams.
---
If you're looking for something fun to do over spring break while also completing service hours, there is a great opportunity coming up for you.
Students will be traveling with Habitat for Humanity to Naples, Florida, to complete service projects on a construction site as well as volunteering at Naples city parks. Aside from any service students will be completing, they will also have the opportunity to attend fun activities they have planned.
"I will be going over the timeline, the service we will be completing, the activities we will be doing, where we are staying, and the price," said Abbie Scherzinger, a senior nursing major from West Jordan and alternative breaks coordinator. "I will also be going over what the money is going towards."
All Dixie State University students are welcome on the trip, but there are only nine spots open. If you are interested in going on this trip, you will need to put a $200 deposit down for it at the Cashier's Office by Feb. 4.
"This is a great trip for any student interested in a transformative spring break​ experience, " said Anilee Adams, assistant director of student involvement and leadership. "It is open to the general student population. Interested students should reach out soon for information because the trip will fill up quickly."
"There will be service projects on five days of the trip," said Liz Stewart, admin assistant for assistant vice president and dean of students. "We will spend four days building and painting homes with Habitat for Humanity and one day helping clean and clear debris at city parks."
The trip in total will cost $1,200, which includes flights, lodging, cruise tickets, the botanical garden, museum, and the majority of the meals.
There is no website that holds information for this trip, but students are welcome to email dsualtbreaks@dixie.edu with any questions they have. There will be another meeting held with the nine students that put their deposits down, which has not yet been dated.
Scherzinger is hosting a meeting on Jan. 31 at 7 p.m. in the student government room in the Gardner Center to go over information for this upcoming humanitarian trip. The meeting is not mandatory to attend the trip. You can contact Scherzinger for information given during the meeting.