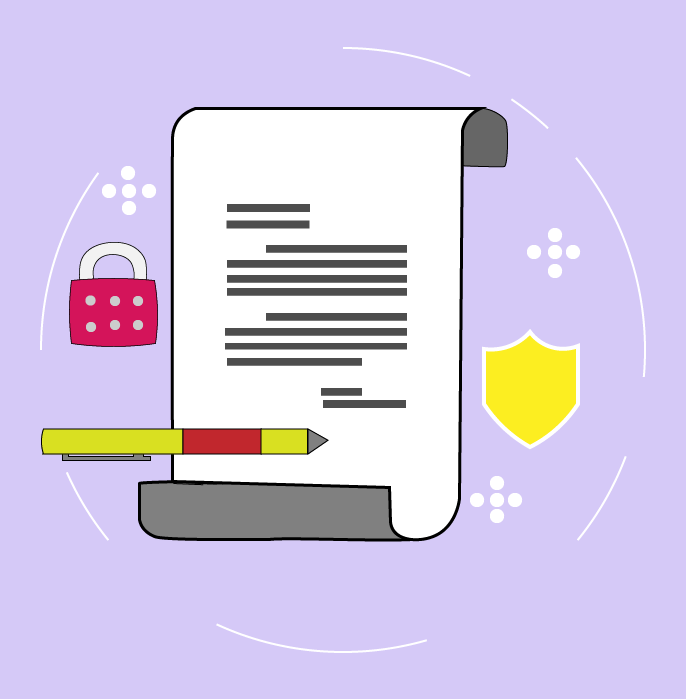 Policies at Dixie State University are to be revised every five years. At the end of 2020, this five year period will end and all policies in the policy library will have been reviewed. Graphic by Abby Doman.
---
Dixie State University has undergone major changes since its establishment in 1911, from mascot changes to athletic advancements to increased enrollment. At the end of fall 2020, this change should extend to all policies within the DSU policy library.
Travis Rosenberg, executive director of human resources, said because of a new policy template that was introduced in 2015, a goal was set to have all policies go through the policy review process before 2021.
"Overall, the committee has done a very good job in working with policy owners and stewards to make this happen and are on target of meeting that goal by this fall," Rosenberg said.
Policies include a wide variety of topics ranging from staff grievances to bus transportation to graduate studies.
Susan Ertel, associate professor of English, said every policy in the policy library must be updated every five years, according to Policy 101, the policy on policies. Ertel said because of administration changes, this policy was not being closely followed and there were policies that had gone longer than the five-year period without revision.
Each policy must go through the policy review process, which includes evaluation by multiple committees, as well as staff and faculty members, to ensure the policy adheres to federal and state laws. All policies have a policy owner and a policy steward who make sure these policies follow the policy timeline and are followed by DSU faculty, staff, administration and students.
Most policy owners are vice presidents or executive directors at DSU, Ertel said. A student government representative also sits on the Policy Steering Committee.
A 15-day public comment period is also available on all policies under review in the policy library.
"I think the public comment period is one of the most effective parts of the review process," said Samuel Tobler, associate professor of physics and faculty senate president. "It gives everyone the opportunity to review and comment on policies that will impact all people at DSU."
Rosenberg also said he appreciates the public comment period and the feedback he receives.
Ertel said: "The public comment period is only effective if people take the time to participate. … Personally, I would like to see more participation and comments during our public comment periods."
While most people who currently comment on policies are faculty and staff, students and community members are also able to make comments on policies.
Tobler said: "It is my opinion that input from faculty and staff would benefit by increasing [during the public comment period]. We have adequate input from both faculty and staff, but I think the entire process would be improved if more faculty made their reviews during the public comment period."
There are currently 16 policies going through the approval process and will be voted on by April 24. To see which policies this entails, visit the DSU Policy Library at https://dixie.edu/policylibrary/policies-under-review/.
For further questions, contact policies@dixie.edu.
Want to read more? Follow us on Twitter and Facebook for daily articles and updates!