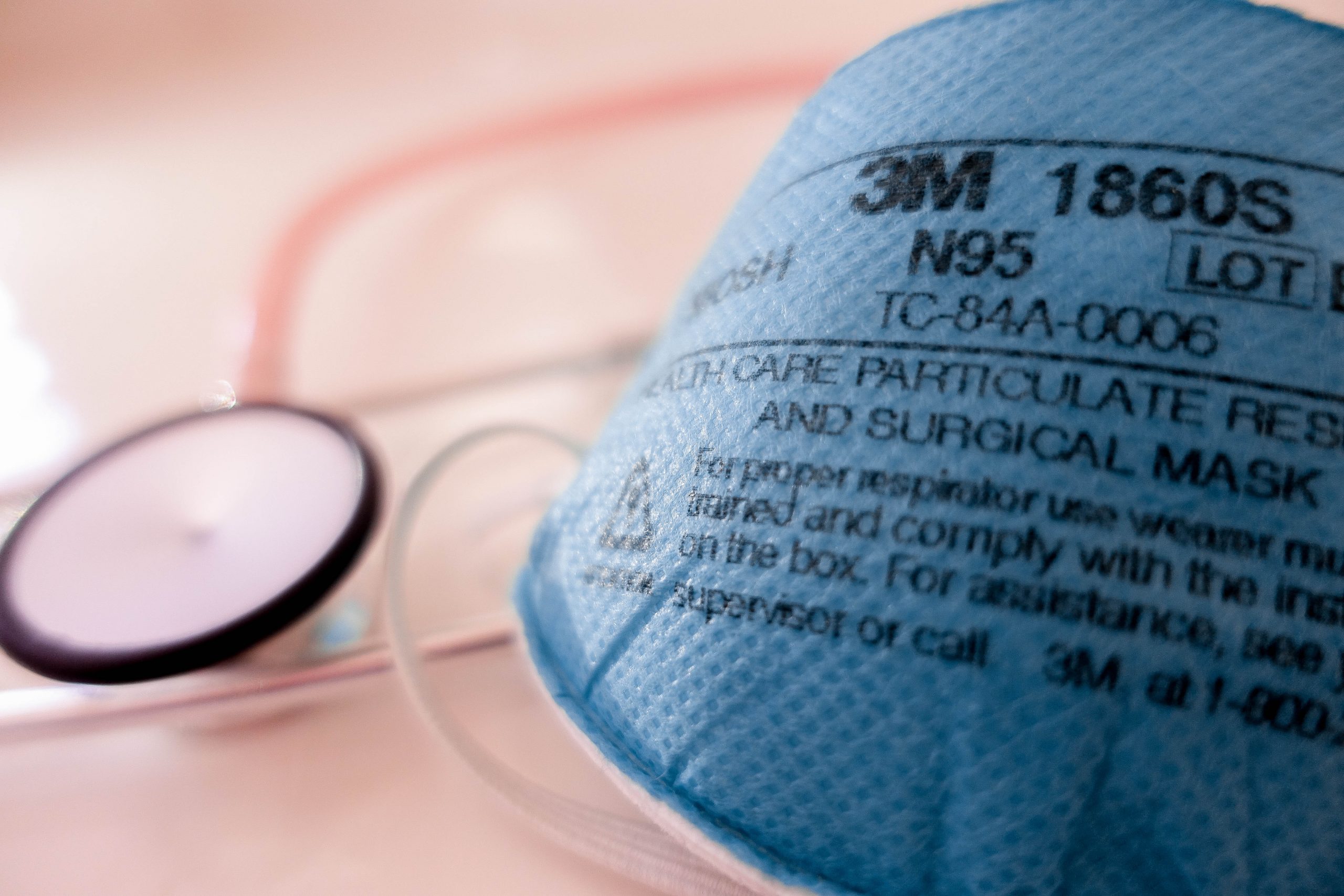 Masks and other personal protective equipment are a high priority at hospitals across the nation in light of COVID-19. Dixie State University's Makerspace at Innovation Plaza is aiding in providing these masks and producing them for $4 each. Photo by Abby Doman.
---
Since the rise of COVID-19, hospital staff across the world go into work aware of the risk of contracting the disease themselves and transmitting it to those around them.
Ashlynn Wray, a senior nursing major from Parowan, is one of these staff members.
Wray has worked in the observation and emergency room departments of Dixie Regional Medical Center as a critical care technician for the past four years. Now though, she has been placed with the new COVID-19 rule-out section.
This section, placed within the ER, deals directly with patients who experience respiratory symptoms that may be related to COVID-19.
Wray said her risk of catching COVID-19 is high and uncertainty of the effectiveness of the equipment as well as the lack of knowledge about how COVID-19 spreads makes going into work even more nerve-wracking, Wray said.
DSU's Makerspace at Innovation Plaza will be making approximately 200 masks for the hospital and community members to help with this need; however, these masks are being sold for $4 each.
On top of the new stressors at work, Wray's learning experience at Dixie State University has changed as the move to remote learning was enacted on March 23.
Jennifer Harrington, instructor of the practice in nursing, said this change was made with the priority of ensuring the safety of student nurses at DSU.
As a hands-on learner, Wray said the disruption to clinical study and simulations deprived her of the type of learning she prefers.
Harrington said that by adapting to these changes and thinking about learning in different ways, these students are showcasing the slogan of active learning, active life.
"It is understandable but frustrating that we aren't given other options," Wray said.
Wray's husband said the impact of Wray's position on his daily life is minimal and his main concerns center around monetary interruptions.
Along with worrying about her personal safety and learning obstacles, Wray said she worries about what this pandemic will mean for the future of nursing as a whole.
Wray said: "I have hopes that this will die down, but data and research shows that there isn't an end in sight. I am scared for what this means for the future of nurses."
For now, Wray said she will continue with her daily life and the challenges that are brought with it.
Wray said, "I am trying to stay hopeful for a brighter future, [but it] can be hard when you are on the front lines of it all."
For more information about DSU's response to COVID-19, visit https://wellness.dixie.edu/coronavirus-information/.
Want to read more? Follow us on Twitter and Facebook for daily articles and updates!