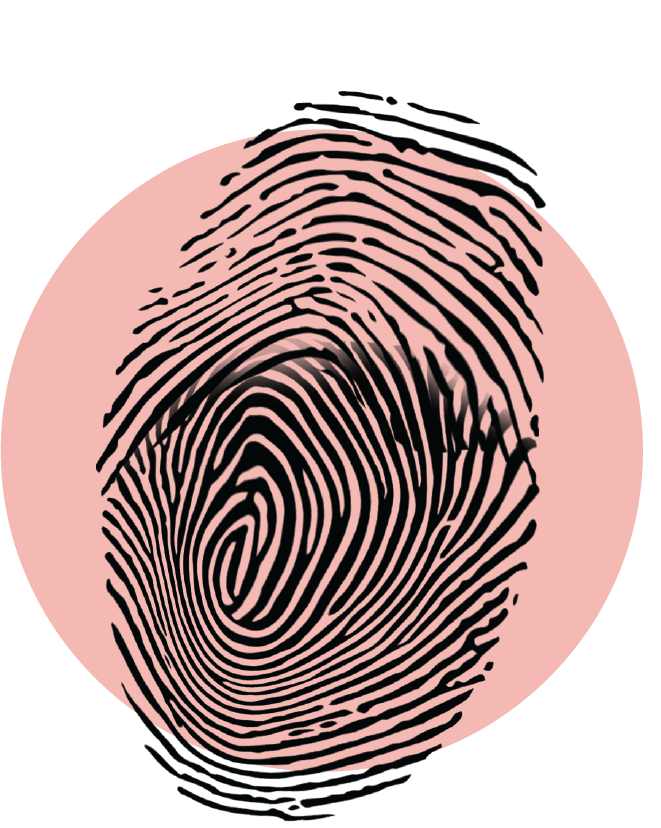 Graphic by Jade Cash.
---
Undocumented immigrants face many challenges, but now they have the opportunity to face one less challenge: they can receive their driving permit.
The American Civil Liberties Union and Dixie State University partnered together on June 14, 2019, to offer fingerprinting services to members of Deferred Action for Childhood Arrivals and undocumented immigrants to obtain a driving permit, which allows them to drive and have car insurance.
Mike Nelson, assistant director of the multicultural inclusion center, said, "A lot of undocumented immigrants don't even know that they can have this option which could benefit their working lives immensely."
While the DSUPD has offered citizen fingerprinting prior to the ACLU partnership, fingerprinting for undocumented immigrants/DACA recipients is a new step.
When undocumented immigrants/DACA recipients come to the United States illegally, they don't have required paperwork to work such as birth certificates, social security numbers or any forms of American citizenship. This makes it near impossible for undocumented immigrants/DACA recipients to get jobs that aren't paid under the table, obtain a driver's license, get any type of insurance, and rent or buy homes.
"The ACLU came to us and said they have a lot of DACA individuals who need fingerprinting for driving privilege cards," Chief of Police Blair Barfuss said. "We'll fingerprint anyone who needs it as long as they go through our schedule and pay the low fee."
By having undocumented immigrants/DACA recipients fingerprint to receive their driving permits, they can drive a motor vehicle and get insurance on their vehicles, making the road a safer place for everyone, said Sydni Makemo, Southern Utah community outreach coordinator for the ACLU.
Utah was the first state to pass the SB 227 law in 2005. The law enables the DMV to issue driving permits to undocumented immigrants/DACA recipients who can prove Utah residency. The law varies from state to state; however, in Utah, the driving permit is not equal to a regular license. The driving permit cannot be used as identification like a normal driver's license. It is also issued as a driving privilege card and is different in its color, format, is marked stating that it is only for driving purposes and has to be renewed every year.
According to 1law.com, before the law was passed, Utah was experiencing huge fluctuations in traffic accidents, tickets, and other traffic violations with undocumented immigrants and DACA recipients driving illegally, unlicensed and uninsured, which is why the law was put into place.
According to the Salt Lake Tribune, "In its initial year, there were about 25,000 issued and almost 34,000 in the second year." That means many vehicles are licensed and insured, making the roads even safer.
Other places that provide fingerprinting services for immigrants in Utah include: Purgatory Correctional Facility in Hurricane, police departments in Salt Lake City and a facility in Iron County which have very limited hours, long processing times and appointments are required.
Most of these facilities are long distances for someone to make when they can't drive legally or insured.
"To get their fingerprints done, they can't go to any agency," Makemo said. "They must go to a local law enforcement agency and be fingerprinted by local law enforcement and it's kind of ironic, the thought that somebody is gonna have to drive 45 minutes to an hour to get what they need for a driver's license."
Undocumented immigrants can fill out the application, set up an appointment and pay the $20 fee all online. To be directed to the application process, the website is available here.
Want to read more? Follow us on Twitter and Facebook for daily articles and updates!