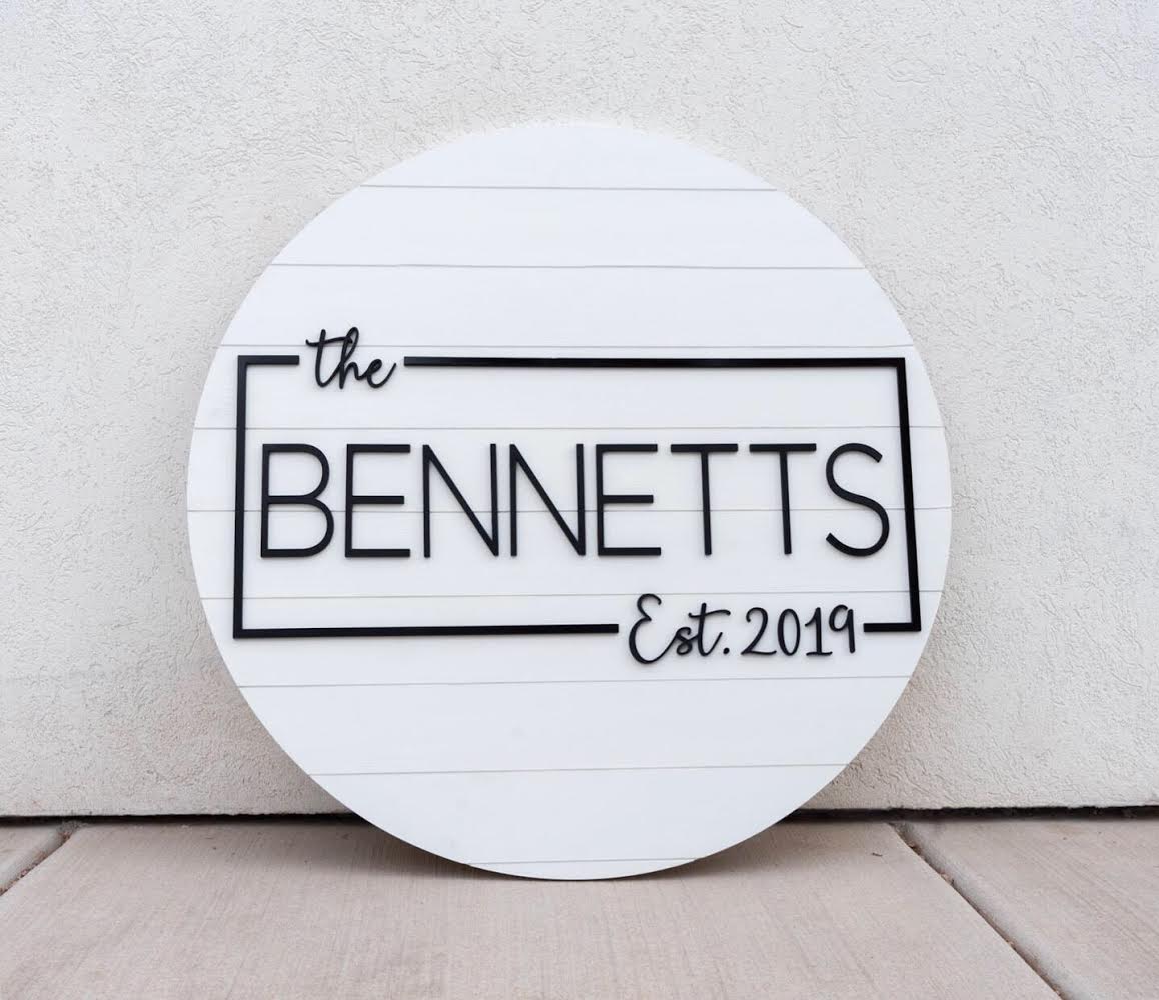 Photo courtesy of Kilee Allsop.
---
Let's face it, most of us love to beautify just about everything in our lives, and the best place to start is with the basics: yourself and your home.
Two Dixie State University students took this mantra to heart and created their very own businesses with help from DSU faculty.
Fancify Design Co.
DSU student entrepreneur, Kilee Allsop, a senior business administration major from Logan, started her own business in January called Fancify Design Co. Allsop mainly creates and sells custom wood signs and decor, but also does freelance design work for digital designs and watercolor portraits. Allsop currently runs her business from her home.
"Right now, it's just been lots of families and moms," Allsop said. "But I'm in the process of reaching out to different businesses to do logo designs for them."
Allsop said she plans to create business logos out of her wood design for companies to hang up around their establishments.
"After I am done with school, I would like to be able to do this full time," Allsop said. "Right now, I have been kind of doing this as a side job, but after I graduate … I would like to be able to be a stay at home mom when that time comes."
Allsop said she has always enjoyed projects you have to create yourself, and as a business major, she knew she wanted to build her own business out of the product she created.
Cozy Curlers
Caitlyn Litson, an alumna business administration major from Washington, is the inventor and owner of Cozy Curlers as of January 2018.
The Cozy Curler is a set of small, no-heat sponge curlers that wraps a section of your hair around in a net and keeps it in place overnight. Litson created the idea to reduce the time and heat she was putting on her hair.
"I tried to find anything that was sleep-able and there was nothing out there," Litson said. "And I thought 'well, I am going to make my own then.'"
Litson said she thought the curlers with sponge foam were a great idea, but she wanted to get rid of all the unnecessary material such as metal, plastic and Velcro.
Through trial and error of several different methods of curling her hair, Litson found what she wanted to incorporate into her own product.
"Starting a business from an idea is difficult, but I'm happy about how we have grown in the past few months and I am looking forward to the future," Litson said.
Litson said even though it will take a little while before she can showcase anything new, she is working to expand her product line.
Don Willie, executive director of the Technology, Innovation and Entrepreneurship center and the Business Resource Center, has experience working with student entrepreneurs.
Willie said, "Too many people think that, 'oh you have to be a business major or you have to take business classes,' and we see so many students and community members that come into Innovation Plaza that have no business background."
Willie said even though there are some individuals who are not quite interested in the business side of things, they do come in with an idea for a product and they go from there.
"My number one advice [for potential and future entrepreneurs] would be to not doubt the product or services or idea that they have," Willie said. "Explore all the options with it."
If you have any interest in starting your own business or have an idea that you want to bring to life, talk to Don Willie in the Atwood Innovation Plaza, or reach him at 435-652-7741 or don.willie@dixie.edu.

Want to read more? Follow us on Twitter and Facebook for daily articles and updates!