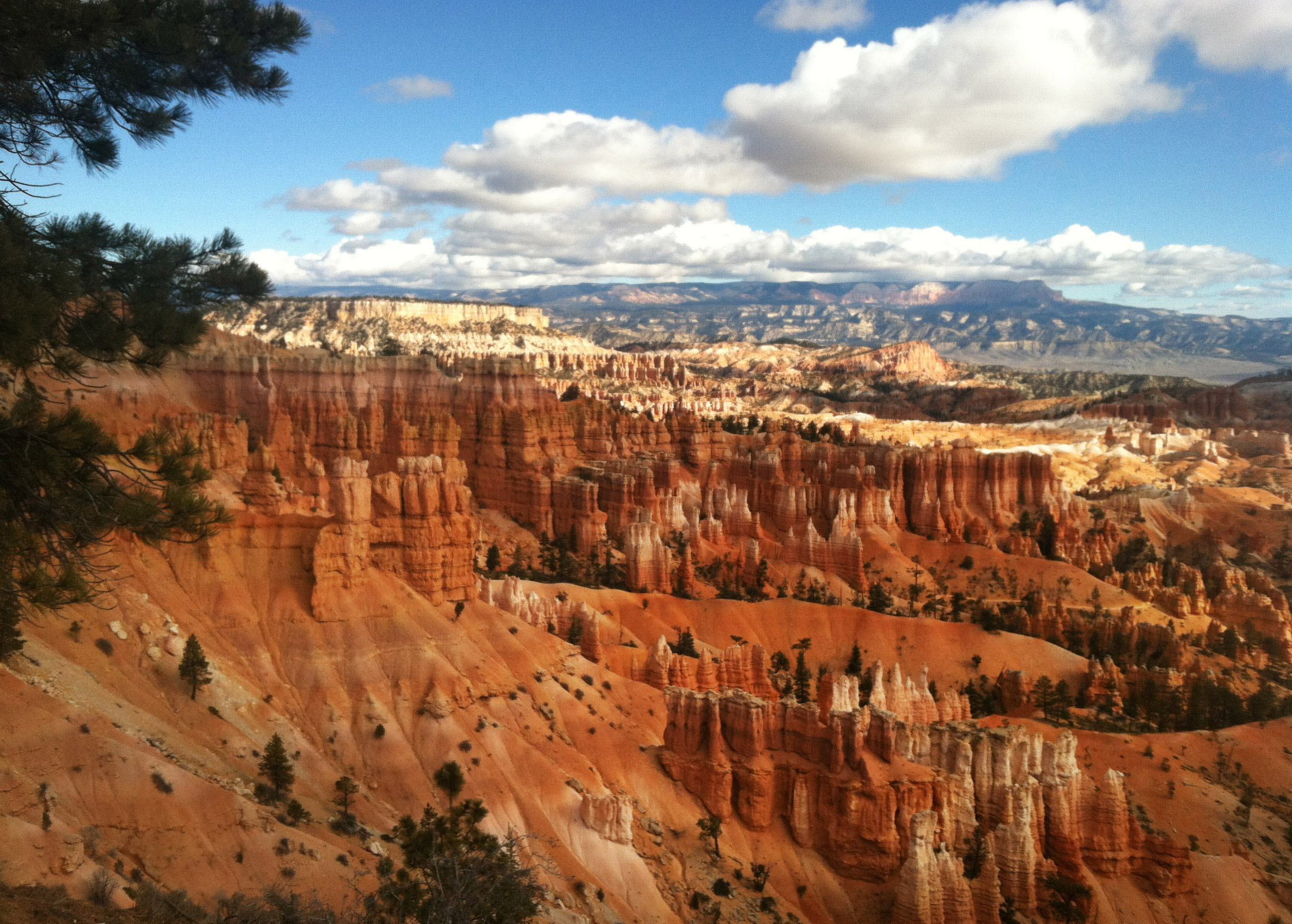 Bryce Canyon National Park in southern Utah is famous for its sweeping views of the Colorado Plateau. The landscape is dominated by hoodoos, unique spires of eroded sandstone. (Marek Warszawski/The Fresno Bee/MCT)
---
With the end of the semester right around the corner, a trip to a national park is a must-do before the summer heat becomes unbearable and the crowds get out of control.
Out of the 58 national parks in the United States, three stick out more than the others.
If you haven't visited Bryce Canyon National Park, be sure to make it a priority before you graduate from Dixie State University. With it only being two hours away, this national park is full of beauty like nothing you've ever seen before. It is best known for its "hoodoos," which are rocks that have eroded into spirals.
"The park is one of the lesser-known parks in Utah so it is usually not as busy, and the view from the top is amazing," said Audra Tessman, a junior geology major from Salt Lake City and University of Utah student.
Tessman said Bryce Canyon is full of little-known arches and other geological features. You can spend hours exploring things that aren't noticed at first glance.
"To me, Bryce Canyon is a paradise for people to hike, camp, star gaze, etc," said Zhenyu Jin, professor of geography. "People always are amazed by these splendid geological features in this park."
As a geographer, Jin said Bryce Canyon is a "showcase of geology," and it is one of the best places to learn all the sciences behind how the world is landscaped.
Yellowstone National Park, located in the northwest corner of Wyoming, holds a significant amount of wildlife in addition to the famous "Old Faithful" geyser. Yellowstone offers a variety of additional things to see and do.
"Yellowstone is a magnificent place where the Earth's crust is thin because it sits over a mantle hot spot," said Janice Hayden, professor of geology. "Near-surface magma heats groundwater, creating geysers and mud pots. The area is also host to bison herds, so every Trailblazer should go there to see Brooks' relatives in the wild."
According to the National Park Service website, there are more geysers in Yellowstone than anywhere else on earth. All geysers are rare and have different eruption schedules that are sure to keep visitors entertained.
Yosemite National Park is located in the Sierra Nevada mountains in California and is home to Half Dome and El Capitan. These two wonders have captured the attention of professional photographers, avid hikers and free soloists. Yosemite provides a variety of things to do for any interest, any time of the year.
Hayden said Yosemite is full of granite cliffs and has gorgeous waterfalls during the springtime.
Spring is by far the best time of year to go to Yosemite National Park, according to James Kaiser. In May, the waterfalls are at their peak and you don't have to worry about it being crowded.
"Yosemite topography is amazing," Hayden said. "A fun thing to see there is the glacial erratics, huge boulders that glaciers have moved, rounded, and dropped in crazy places."
For more information on national parks, visit https://www.nps.gov/index.htm.