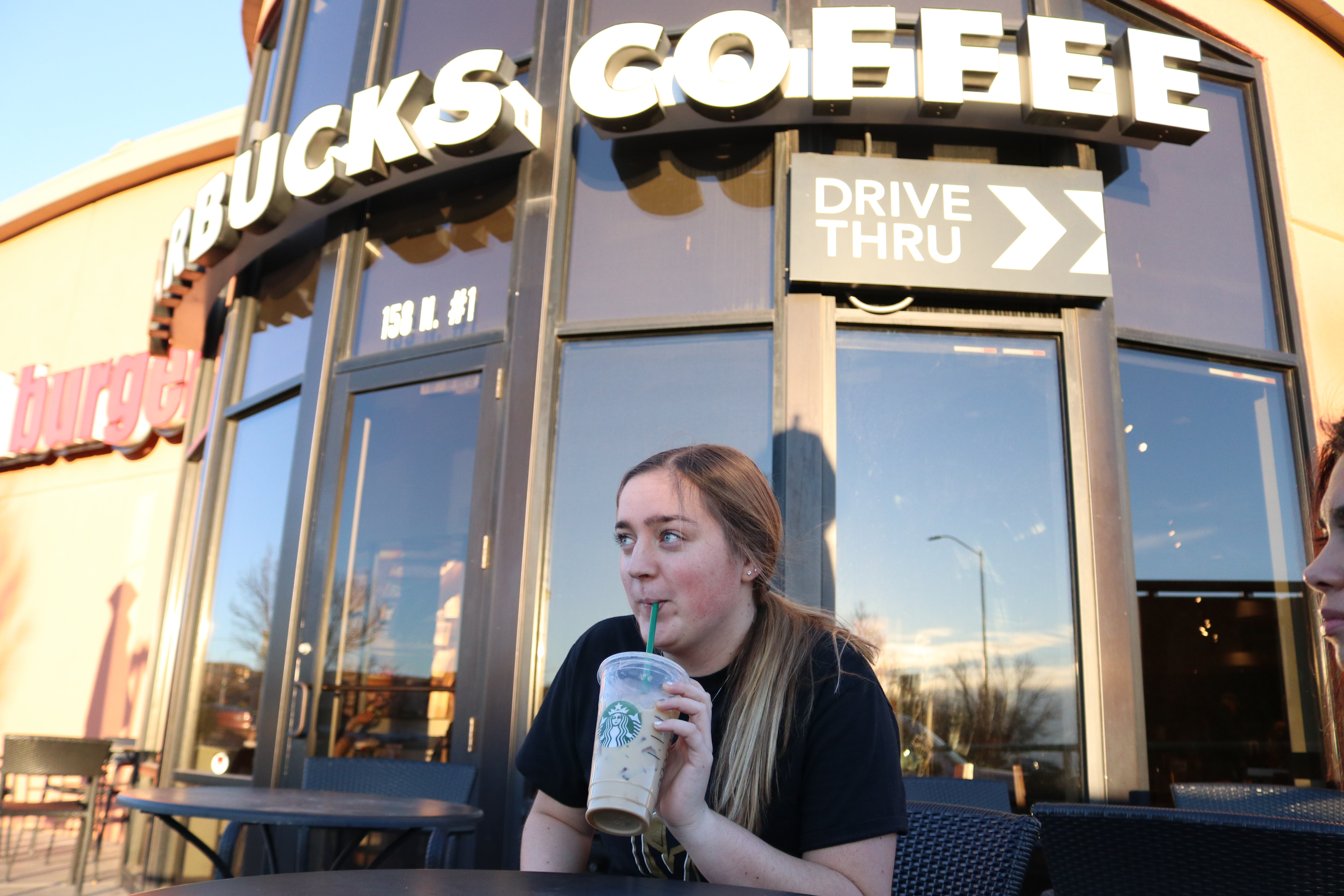 Photo by Madison Anderson.
---
Students around campus can not "espresso" the amount of love for the best coffee shops in St. George.
"I'm seriously addicted," said Martin Kelly, a sophomore communication major from Chicago, Illinois. "I like that Starbucks gives you so many options. It's a quick place in the morning when I'm in a rush to get to work."
From Starbucks' regular menu that includes iced lattes, macchiatos and mochas, to a secret menu with more extravagant drinks, this shop has all of your cravings covered. It can be hard to choose what to order, but you will never get bored with the endless options.
Coffee is a popular drink choice for students due to its versatility. With a wide variety of flavors to choose from, coffee can be made any way you like it. From a rich shot of espresso to more complex drinks like a cappuccino, it can be tailored to personal taste and is a fresh option for a quick burst of energy.
Many coffee shops in St. George offer an assortment of caffeinated beverages that can help you get through your day, or can be an opportunity to take a break and socialize with other students. If you need it to power through an 8 a.m. class, or to get through late night study sessions, a coffee can give you that drive to become more productive.
The Crêpery is a great option if you are looking for an assortment of unique flavors like coconut, blood orange, huckleberry or Irish cream. This French-style cafe values quality and assures freshness with every drink by using an uncommon brewing method: using a siphon.
Caleb Knight, a junior integrated studies major from Pasco, Washington, said his favorite place to get coffee is Affogato because it offers specialty gourmet coffee. These rather complex drinks are flavored with various types of spices. If an intricate brew is not your thing, they offer an enjoyable way to take an espresso shot; with some ice cream.
"Beans & Brews has good quality food and coffee for a decent price," said Forrest Stafford, a junior media studies major from Bakersfield, California. "It's a place that is easygoing and where you can unwind for a moment while getting energized before going back to your day." This Utah-born coffeehouse roasts coffee beans at an altitude of over 4,000 feet, which gives each shot of espresso a bold flavor.
Are you into supporting local businesses? Perks! Espresso & Smoothies hails from southern Utah and has extensive menu options. They offer ketosis coffee, a special zero carb drink made with their signature house blend so students can tackle the day, one cup at a time.