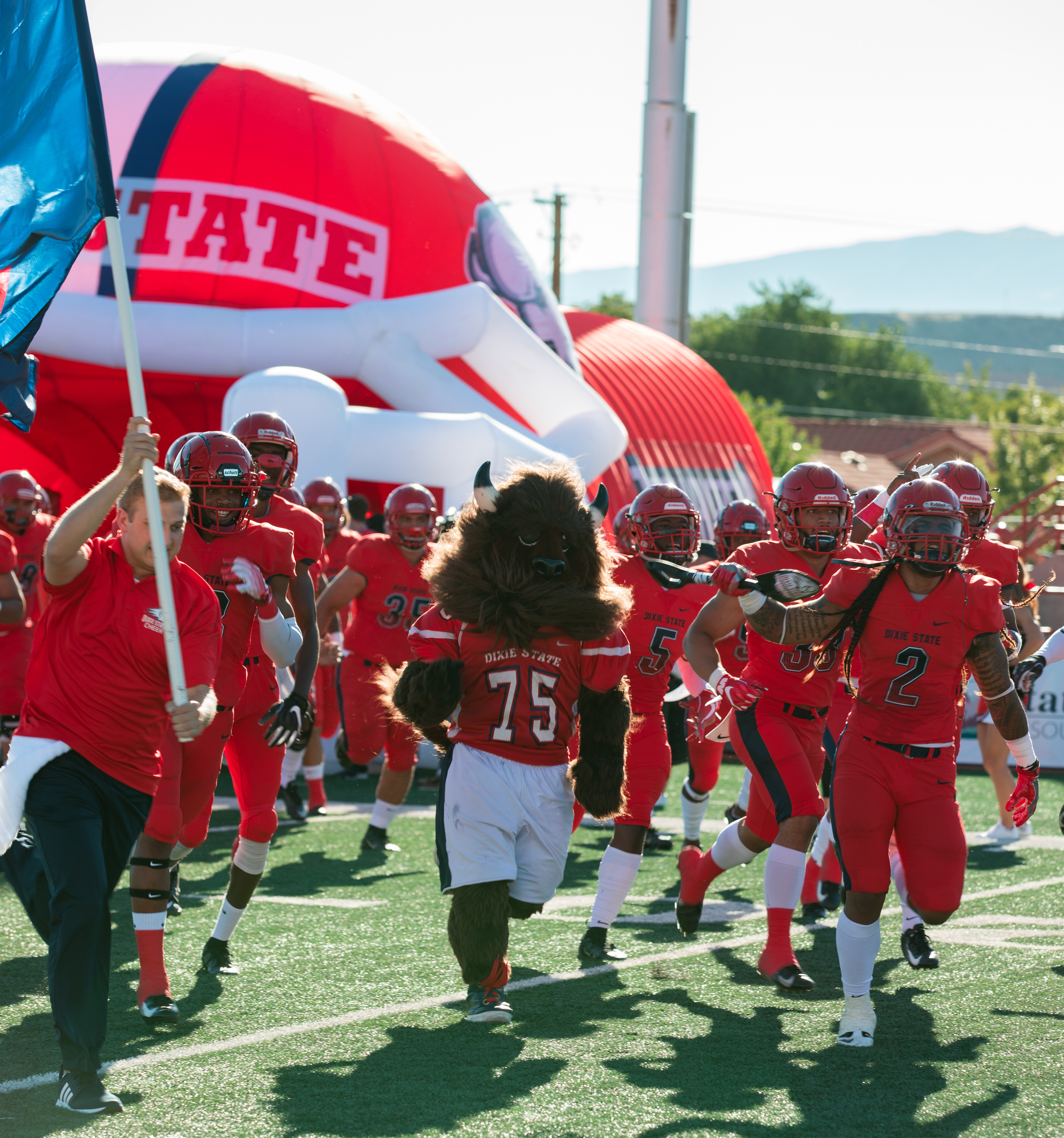 Photo courtesy of UMAC.
---
The Dixie State University Board of Trustees discussed the Division I offer in their Nov. 30 meeting, but a formal decision is yet to be made.
Jordon Sharp, chief marketing and communications officer, said: "[President Williams] is currently going through the feedback from the online surveys and town hall meetings, along with the feasibility study data, and will make a final decision in January. The Board of Trustees will affirm the decision at that time."
President Richard Williams will ultimately make the final decision.
If DSU Athletics does go Division I, all sports would enter the Western Athletic Conference (WAC) beginning July 1, 2020, except for football. Football would be independent.
Athletic Director Jason Boothe said everything is being considered.
Boothe said: "…Finances being the largest factor, but also very important are academic impact on the student-athletes, athletic impact on our teams and student-athletes, community impact/support/interest, impact on the rest of campus academically, socially, and logistically, alumni outreach efforts, and university branding. We found that overall these factors are all affected positively.  Sure, there are some negatives, just as there would be if we remained Division II. However, we feel that the positives far outweigh any negatives."
While an exact date for the announcement of the decision is still not in place, Boothe said he does not anticipate the process taking much longer.