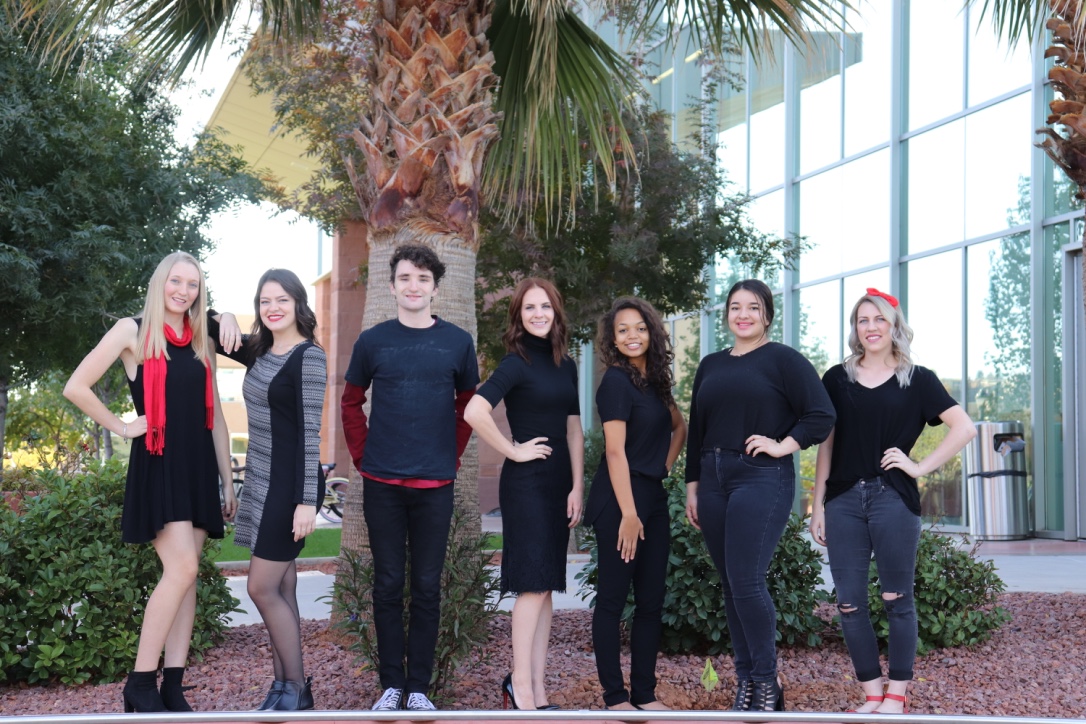 Photo courtesy of Jenny Mair.
---
Dixie State University dance majors will be showcasing a semester's worth of hard work and dedication during their self-choreographed dance concert "Fusion."
The concert will be held on Nov. 29 and 30 at 7:30 p.m. at the Dolores Doré Eccles Fine Arts Center Main Stage.
The dance department has opened auditions to be more inclusive to all students who want to showcase their unique style.
Katlyn Schmidt, a sophomore dance major from St. George, said she is participating to get more experience choreographing and is excited to do so early in her career. She is doing a contemporary modern piece that revolves around breaking up homeostasis, she said.
"Basically, my dance is about people reaching out to each other and recognizing that there are people who are struggling in this world and they want to reach out to them," Schmidt said.
Abagayle Vigil, a sophomore dance major from Leeds, said her piece revolves around a sense of community that comes from hip-hop when you're dancing with friends on the streets.
For the five seniors participating, the annual winter student dance concert is the perfect way to show off all the hard work and talent they have curated over the past four years.
Andrew Maynard, a senior dance major from San Bernardino, California, is one of those seniors. He is choreographing a dance about self-affliction.
"People just don't understand how much work is put into what we do," Maynard said. " I'm dancing like 40 hours a week doing all these different things and you know, we dance outside of school too. We are trying to stay in shape and do what we love to do… We have to put that much work in it."
Mary Foremaster, a senior dance major from St. George, also said how much time and effort goes into creating their performances. She said she researches for her performance and the more she learns, the more she has to go in and change her choreography, much like a normal research paper.
For these students, Nov. 29 and 30 will be a culmination of not only their hard work but also the contribution of theater students who assisted with costuming and lighting. Each year more and more students join together to put on the concert. This year, film students will be present to record the event. It's no longer just for senior dance students, it's a school-wide effort.
With all this preparation, Schmidt said that dancers getting ready for the concert is very similar to the effort football players spend practicing and getting ready for a big game.
"I think that anytime that anyone puts work into anything, you want people to come and you want people to support you," Schmidt said. "All these dancers are like athletes and we work super hard and we train. And this is our big performance, this is our game [and] we want people to come and support us."