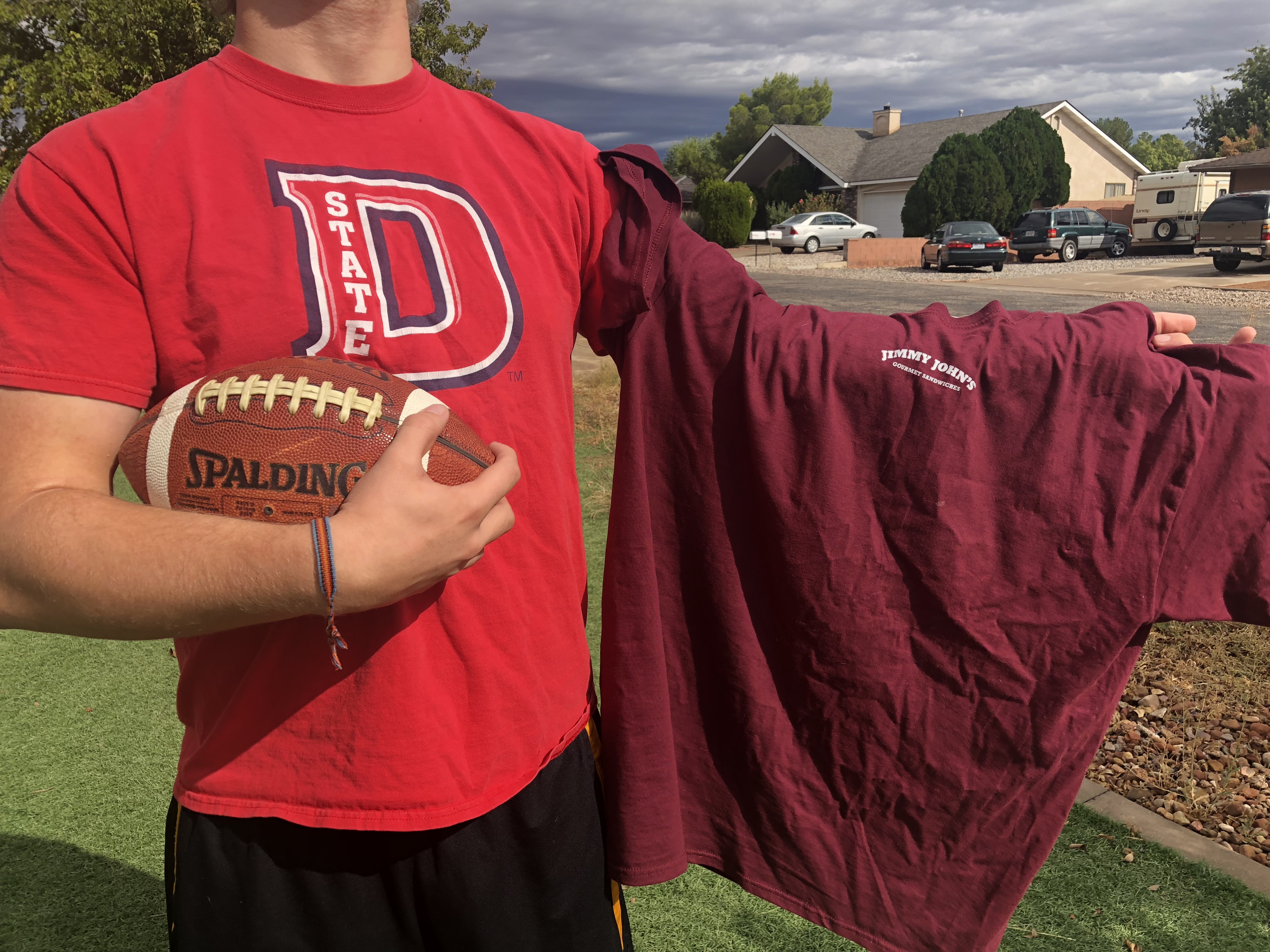 Dixie State University has several different student athletes that work hard each week practicing. They find no time to have a job and receive money, there needs to be a program that caters to all of these student athletes. Photo by Jessica Johnson.
---
Student athletes dedicate hours to their sport, making a part-time job seem impossible.
Every college student wants to earn or save money. We're just like any other adult, we have bills, rent, groceries, household supplies, clothes, and gas to pay for. Getting a job may sound easy, especially when the unemployment rate for St. George was only 3.8 percent in August, but most places don't want to employ someone who can only work after 6 p.m. or on the weekends.
Work-study may come to your mind when you think of a student in need of a job with a flexible schedule, but there are problems with this suggestion. Work study is through the government and is based on FAFSA. Athletes who don't meet the need-based requirements will be out of luck if they want a work-study job. These positions are also limited, and students with more flexible schedules have a much higher chance of getting them.
These boundaries are things a normal job doesn't have. In the real world, employment is not based on household income. DSU needs to implement a program similar to work-study that is strictly for student athletes. If these students only have 5 to 10 hours a week to dedicate to a job, they should be able to clock-in and work around campus in between their classes and practice.
Sure, many athletes are on some type of athletic scholarship, but students with part-time or full-time jobs aren't turned away from their academic scholarships simply because they have a job. Everyone deserves the right to make their own money, save for their future, and gain work experience.
"I honestly envy students who aren't athletes because they get all this experience from working different jobs while they're in college, whereas on my resume all I can put is I played softball and that doesn't give me very much experience for jobs after college," Malory Eldredge, a sophomore biology major from Arvada, Colorado, said.
They deserve to make and manage their own money how they like, rather than being limited to lowering their university bills. Your 20s are the perfect time to be building a savings account. Young college students deserve to spend as much of their money on trips, clothes, and any other fun personal things as they do on their school expenses.
Missing out on extra cash is not the only thing these athletes are missing out on; they are missing out on experience. If these athletes never find a job that can work with their schedule, they will graduate and go into the career field without any prior job experience at all. I've had a few jobs this year, from food to retail, and I know I benefited from each one. Of course, getting money is the obvious benefit, but I've found reasons beyond that. These jobs introduced me to people I would have probably never met otherwise, taught me responsibility, how to manage my schedule, and how to work with others in a professional environment.
It is time for a program to be created that caters to the busy lives of student athletes. A program that understands their constantly changing availability, their desire to earn money to put towards whatever they choose, and their need for work experience.