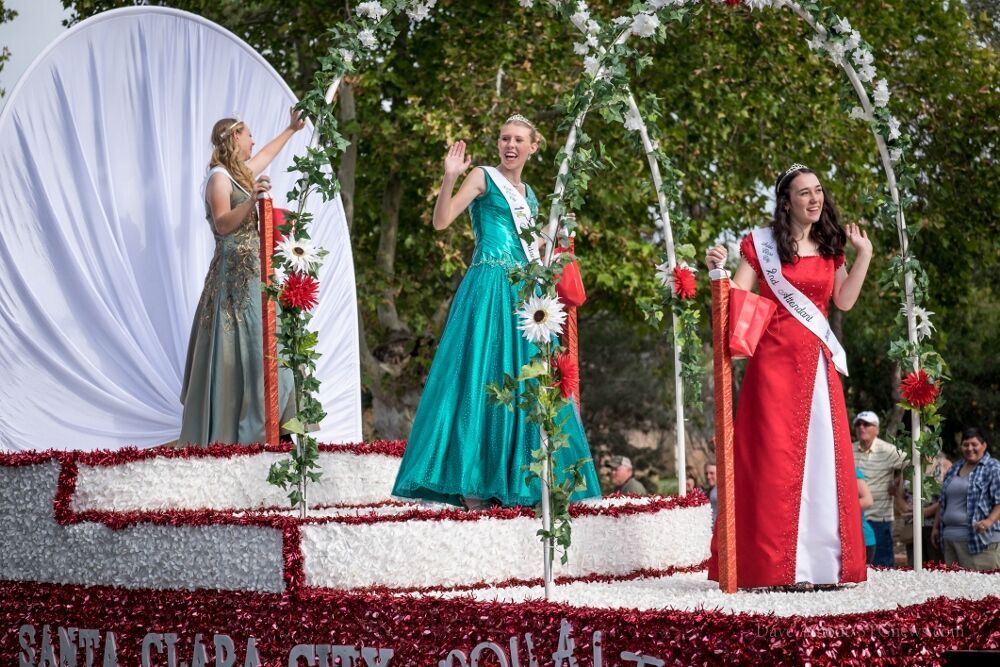 Photo courtesy of Santa Clara Swiss Days.
---
Santa Clara is going back to its roots as painted cardboard cows go to pasture on front lawns for Swiss Days.
The three-day event, which runs from Sept. 20 to Sept. 22 at Santa Clara Town Hall includes food and merchandise vendors, an array of entertainment and cardboard cows, which are traditionally painted and displayed at local businesses and homes.
Lainee Frei and Brooke Ence are the Swiss Days coordinators and enjoy making Swiss Days enjoyable for the public.
Frei said Santa Clara has been celebrating Swiss Days, and by extension Swiss culture for 29 years.
Swiss Days was first celebrated in 1990 as a tribute to the town's Swiss pioneers who settled in Santa Clara in 1861.
This year's celebration will include a 5k run, $3 pancake breakfast and even a Maypole, Frei said. And for the musically minded, Charley Jenkins will be putting on a free country concert on Friday.
Ence said there will be a car show and parade as well.
The celebration makes for an ideal outing with family, friends or even dates.
"The event is for everyone," Ence said. "There are activities for every age to have fun."
Jadzia Kreyling, a sophomore radiology major from Ivins, said she has gone to Swiss Days for the past five years. She first heard about Swiss Days when her cousin, who was working at Swiss Days, needed help with her booth at the event.
"I love the diversity and the different crafts you can do there," Kreyling said.
Kreyling said she would like to go to Swiss Days again this year.
Sponsor information can be found under the applications tab online.  Potential sponsors  won't be able to get involved this year, but can look into getting involved in 2019 by going to Santa Clara city website. Anyone interested in being involved in Swiss Days next year can find out more on their website.