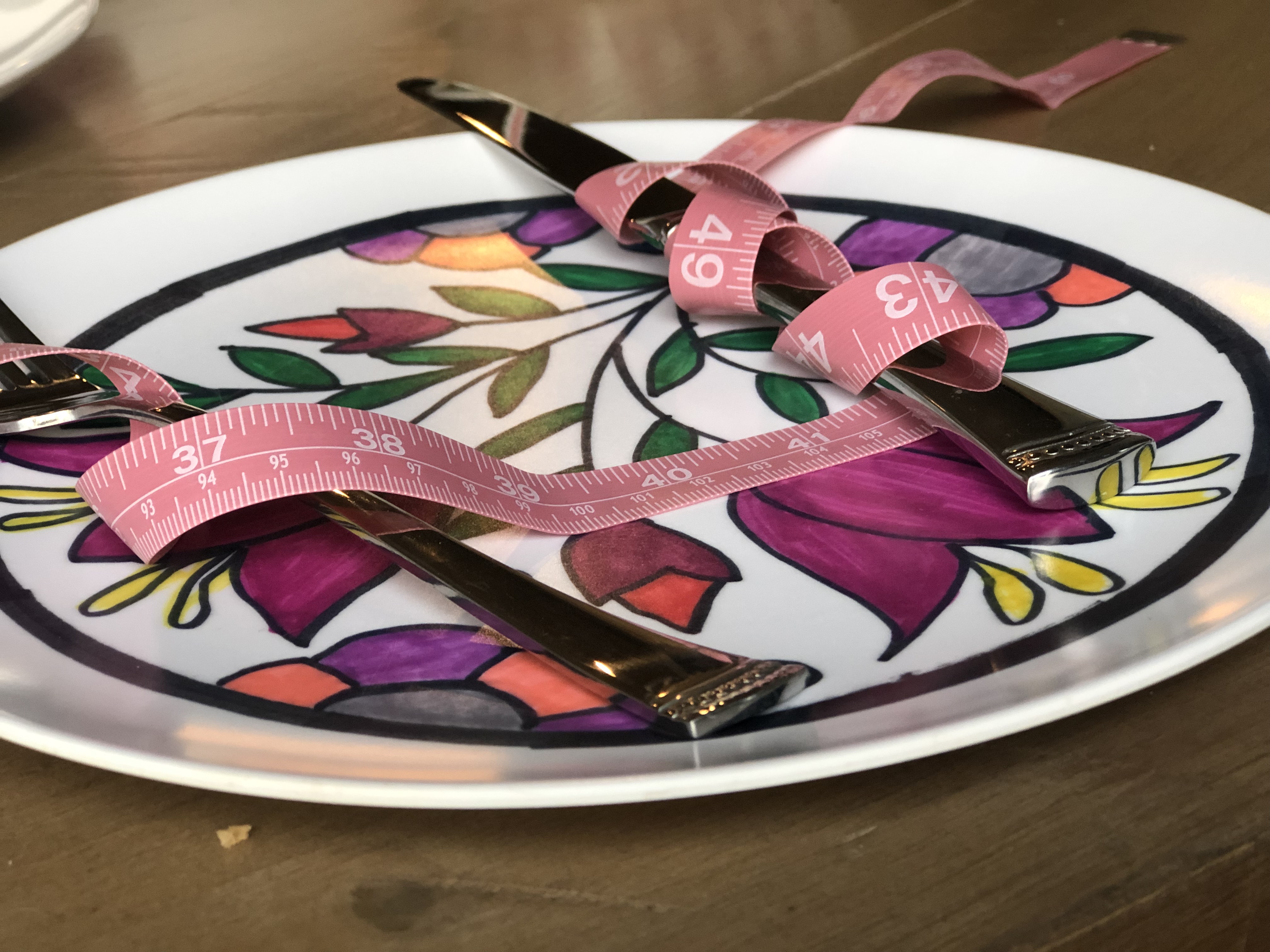 Photo by Jessica Johnson.
---
Kendall Baker walked out of Katie Farmer's hospital room knowing it was the last time she would see her best friend. Baker, who is from Richmond, Virginia, was visiting Farmer in the hospital in Greenville, South Carolina, doing everything she could to help Farmer feel more comfortable until the inevitable would happen.
Farmer died two days later from malnutrition caused by her prolonged struggle with Anorexia Nervosa. She battled her eating disorder for 15 years, and struggled to get access to the proper level of care she needed in the end. Baker said Farmer would go to facilities for help, but could not continue the treatment she needed due to insurance difficulties.
"It was a completely helpless feeling," Baker said. "I watched her die and I watched her realize that she was dying."
Baker said Farmer's Facebook posts just weeks earlier were full of anger and desperation.
"[Farmer] emphasized how eating disorders are a mental illness and not a choice, and should not be treated any differently than any physical illness," Baker said.
Eating disorders are widely misunderstood illnesses and support options are often inaccessible, said Chelsea Kronengold, a senior communication associate at National Eating Disorder Association.
National Eating Disorder Awareness Week, formed by NEDA, is Feb. 25 through March 3. The 2019 theme is "Come as You Are." It focuses on NEDA's movement to unify the field of eating disorders, and lets individuals struggling with eating disorders know their stories are important and worth sharing with the public, Kronengold said.
Brooklyn Ashton, a freshman general education major from Kaysville, said it's not always easy to tell when someone close to you has an eating disorder. One of her best friends at DSU struggled with starvation for about a year and no one noticed.
"No one expected a thing," Ashton said. "Not even her parents."
NEDA has been celebrating awareness week since the association was founded in 2001, but it wasn't until 2008 the U.S. Senate officially recognized NEDA Awareness Week, Kronengold said.
NEDA is the largest nonprofit organization dedicated to supporting individuals and families affected by eating disorders, Kronengold said. The association raises awareness, builds communities of support and recovery, funds research, and puts life-saving resources into the hands of those in need.
According to NEDA's website, the association has an Instagram campaign to raise awareness. Start by writing a few things you like about yourself on a t-shirt, a piece of paper or your body. Then, take a photo of yourself and post it on Instagram, Facebook or Twitter with a caption explaining why you chose the words you did and what this year's NEDA week means to you. Include their official campaign hashtags in your post which are #NEDAwareness and #ComeAsYouAre, and tag their Instagram page, @neda.
"Despite their increasing prevalence, eating disorders receive less than $1 in research funds per affected person, compared to an average of $70 for other major mental illnesses," Kronengold said. "As a result, too many people are left feeling helpless, hopeless and frightened."
Thirty million Americans suffer from an eating disorder in the United States, Kronengold said.
According to the National Association of Anorexia Nervosa, eating disorders have the highest mortality rate of any mental health concern.
Join NEDA in their fight for awareness of these life-threatening mental illnesses. For more information about the association and what it does, visit its website.
If you or someone you know is struggling with an eating disorder, call NEDA's toll-free, confidential helpline at 800-931-2237 available Monday-Thursday from 9 a.m-9 p.m and Friday 9 a.m-5 p.m (EST). For 24/7 crisis support, text 'NEDA' to 741741.
You can also contact DSU Health and Counseling Center at (435) 652-7755 available Monday-Friday 9 a.m-5 p.m and closed Saturday and Sunday.