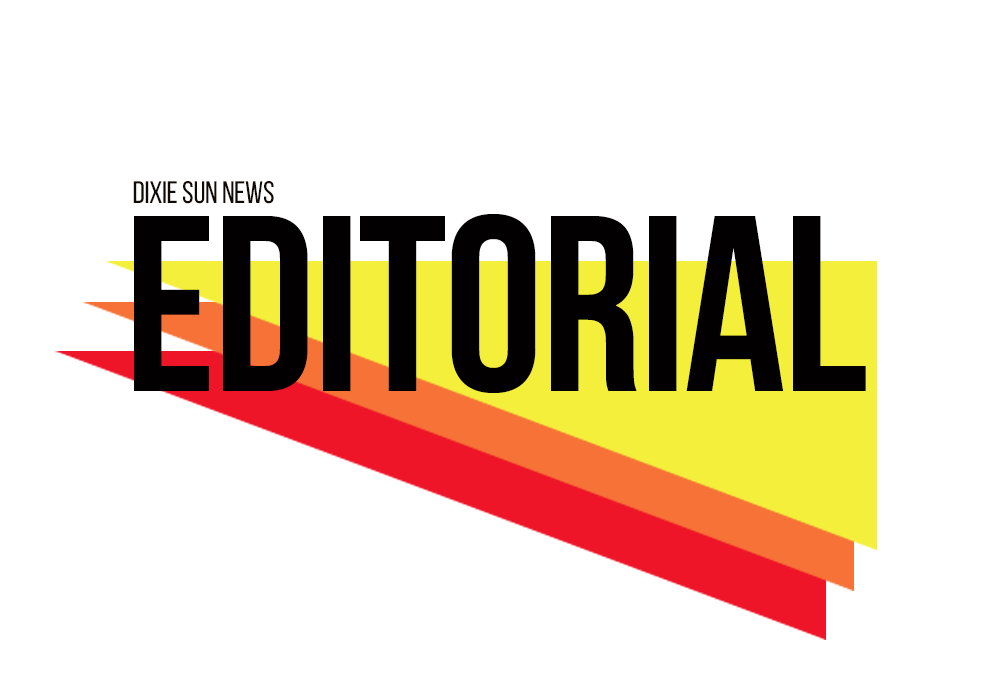 ---
When reading the newspaper, it is easy to forget there are people behind the print, and that the people writing these stories have personalities, passions and perspectives.
For the last couple of semesters, Dixie State University has been under attack from both local and national channels due to First Amendment disagreements. The Dixie Sun News has also been reporting on these disagreements, which has led to inter-campus disputes.
However, it is important to remember who we are amid this fight: students and faculty. We are students hoping to learn and to embody the slogan of "active learning; active life;" students pursuing their passions and faculty simply doing what they think is best.
When it comes down to it, we are all members of this university. We chose to come to DSU because we love it and would never want to see it harmed or criticized so heavily.
However, as the Dixie Sun News Staff, we feel like there are misconceptions about who we are and what our purpose is. We often feel like the enemy, when we only want what is best for DSU. We want the student body and employees to be informed and passionate about campus happenings.
This is why we fight for the things we do and why we are fighting for open meetings. We have a love for the First Amendment and making sure the truth is spread. As reporters, we are doing our best to be as honest and open as possible.
Therefore, we want to be able to report on campus activities accurately and equally but are finding it hard to do so when we are closed off from certain information, when professors won't meet with us and when we are treated as if we only want to publish malicious information.
Instead, we want to work with those on campus to popularize accomplishments, growth and unity.
We offer a unique perspective as students, and as an ethical rule, we have to portray each side of events or problems. We often interview students and those outside of campus to gain their perspective as well.
We want to get rid of this dark cloud that hangs over DSU that claims corruption and secrecy. Let us in, let us report, let us learn. In turn, everyone can benefit.
College journalists and lawmakers across the state are looking at us. This will have ramifications not just on DSU, but statewide.
Will you choose openness, freedom, teamwork and success, or will you choose secrecy?