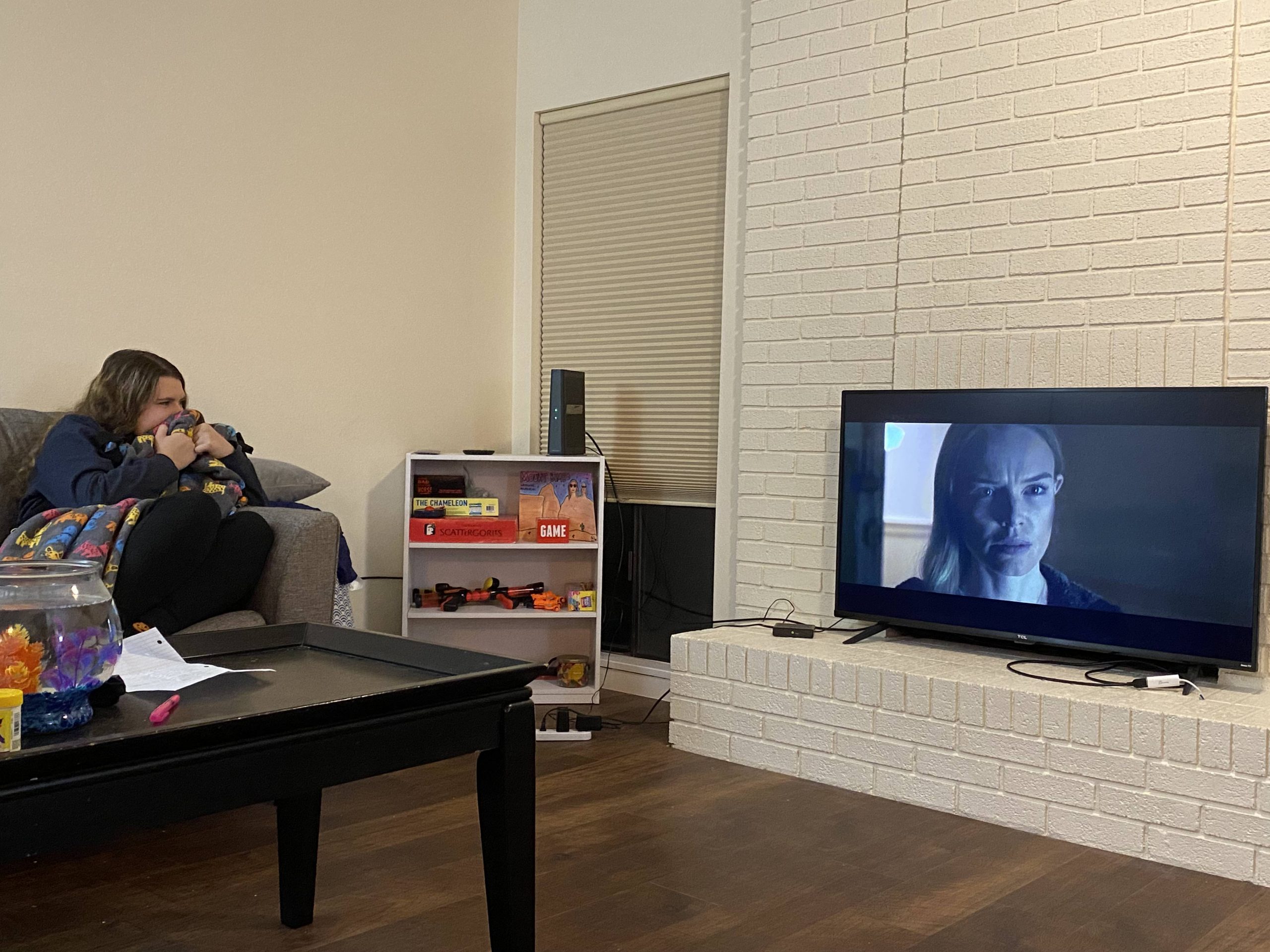 Megan Donnelly, a senior biology major from Las Vegas, gets spooked while watching her favorite horror film, "Before I Wake." Horror films are a staple when it comes to celebrating Halloween. Photo by Grayce Payne.
---
There's no better way to celebrate Halloween than curling up on the couch to watch classic horror films.
Horror may not be everyone's cup of tea, but people gravitate toward the genre because horror films send your body into fight-or-flight mode, flooding your body with adrenaline and euphoric brain chemicals like dopamine and endorphins.
Whether you watch horror films for the adrenaline rush or simply because you are a horror film fanatic, here are six horror films you need to watch this Halloween.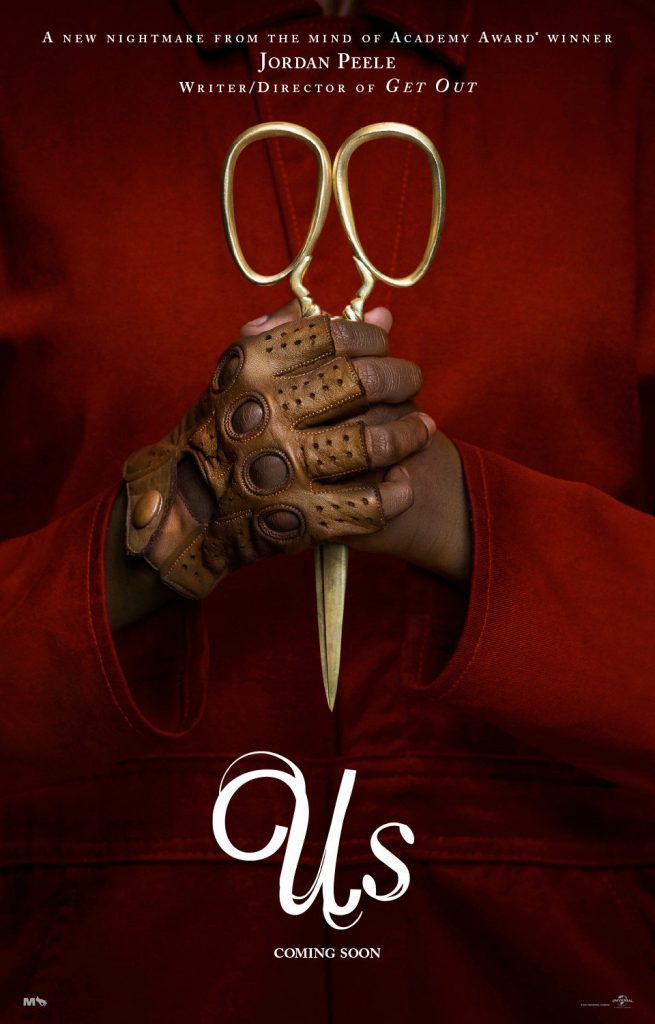 "Us" (2019)
Jordan Peele, the director of "Get Out," is the mastermind behind "Us." The film centers around the Wilson's family vacation at their beachfront home. Adelaide Wilson, the mother of the group, is still reeling from a past traumatic incident and fears something bad is going to happen during their vacation. Her fears are confirmed when a group of masked strangers ambushes the family. Once the strangers reveal their identities, the family realizes they must fight for their lives against carbon copies of themselves.
The film begs the question: "What would you do if you had to confront an alter ego version of yourself?" If the description of the film is not enough to convince you, Rotten Tomatoes gives "Us" a score of 93%, and the film generated $70 million during its opening weekend.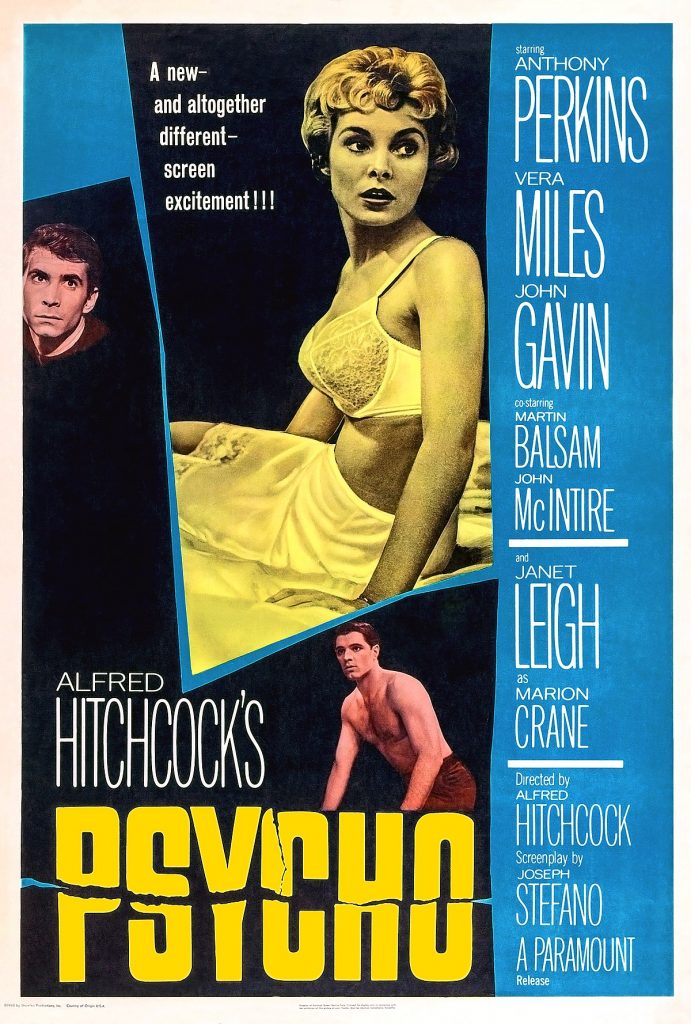 "Psycho" (1960)
"Psycho" is a classic horror film directed by the infamous Alfred Hitchcock. The movie tells the story of a woman on the run after stealing money from her employer to fund her plan to run away with her boyfriend. Exhausted from driving while evading the police, she stops at the Bates Motel for the night. At the motel, she meets the peculiar Norman Bates, who takes a mysterious liking to her.
"Psycho" has been credited as the first modern horror film and the film's iconic shower scene helped to launch the slasher sub-genre of horror films. Similar to "Us," "Psycho" has a stellar Rotten Tomatoes score of 96%.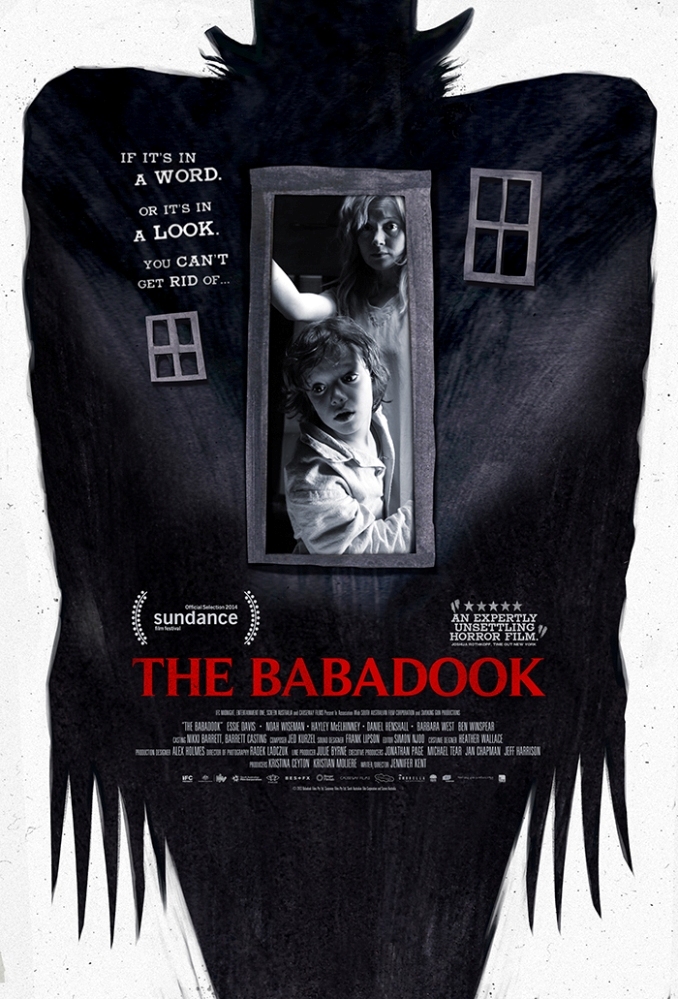 "The Babadook" (2014)
"The Babadook" captures the experience of a widow who learns a monster from her son's children's book has come alive and is terrorizing them in their home. The film boasts an even higher Rotten Tomatoes score than "Us" and "Psycho" with a rating of 98%.
"The Babadook" is a personal favorite horror film of Nate Snow, an assistant professor of media studies. He said "The Babadook" is his favorite horror film because it tackles the universal experiences of grief, loss and pain, so the film resonates with everybody.
"It [The Babadook] manages to scare you at a deeper level than just a jump scare," Snow said.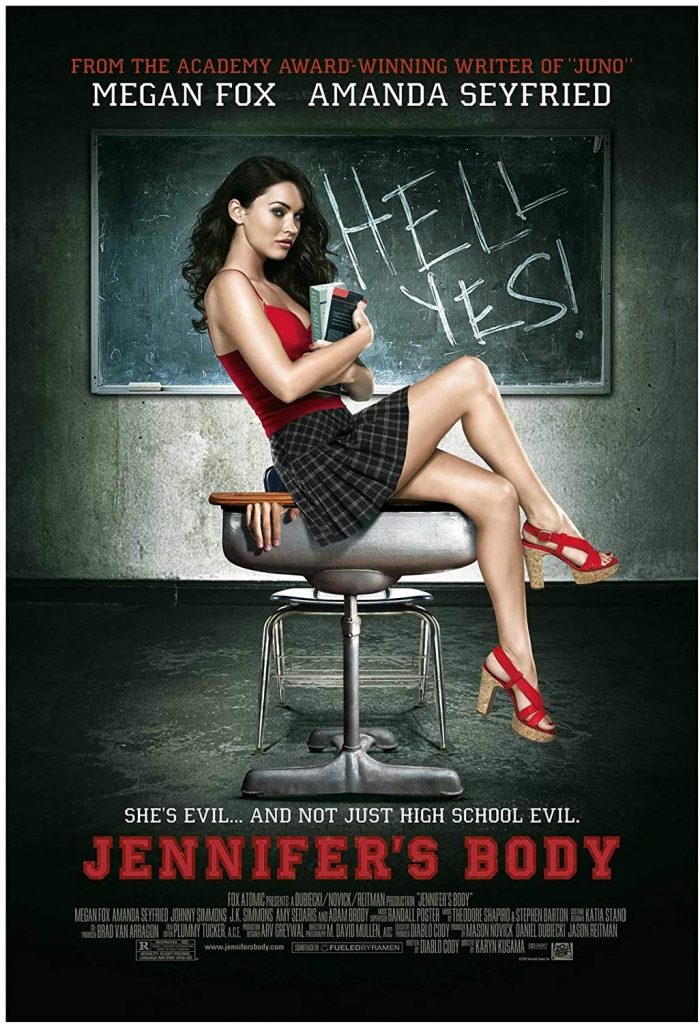 "Jennifer's Body" (2009)
"Jennifer's Body" follows Jennifer Check (played by Megan Fox) as she navigates life after being sacrificed by an indie rock band. She becomes possessed by a demon during the sacrifice and develops an insatiable hunger for human flesh. This hunger leads her to feast on the male population at her school, much to the dismay of her friend Needy (played by Amanda Seyfried).
Despite tanking at the box office when it was released in 2009, the film has had a resurgence in popularity, and according to Insider, it's become a "feminist cult classic." Overlooking the film's poor Rotten Tomatoes rating of 45%, Matthew D., who reviewed the film on Rotten Tomatoes, gave the film a five-star rating.
"Jennifer's Body is genuinely fantastic with creative filmmaking, endearing acting and an unbelievably cool soundtrack," Matthew D. said.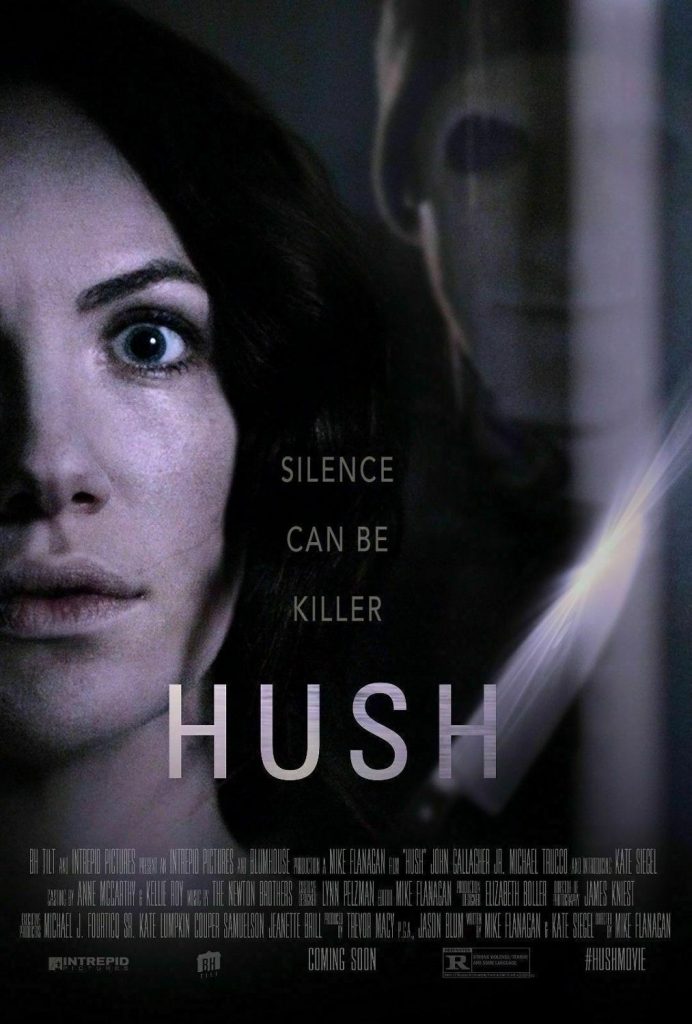 "Hush" (2016)
"Hush" takes a unique approach to home invasion horror films as it focuses on a deaf woman being hunted by a killer in her home. Sound is removed from certain — particularly tense — scenes throughout the film to immerse the audience into the woman's world as she tries to fight back against a killer who has the leg up on her because he can hear.
The uncommon nature of "Hush" within the horror film genre, earned it a 93% rating on Rotten Tomatoes.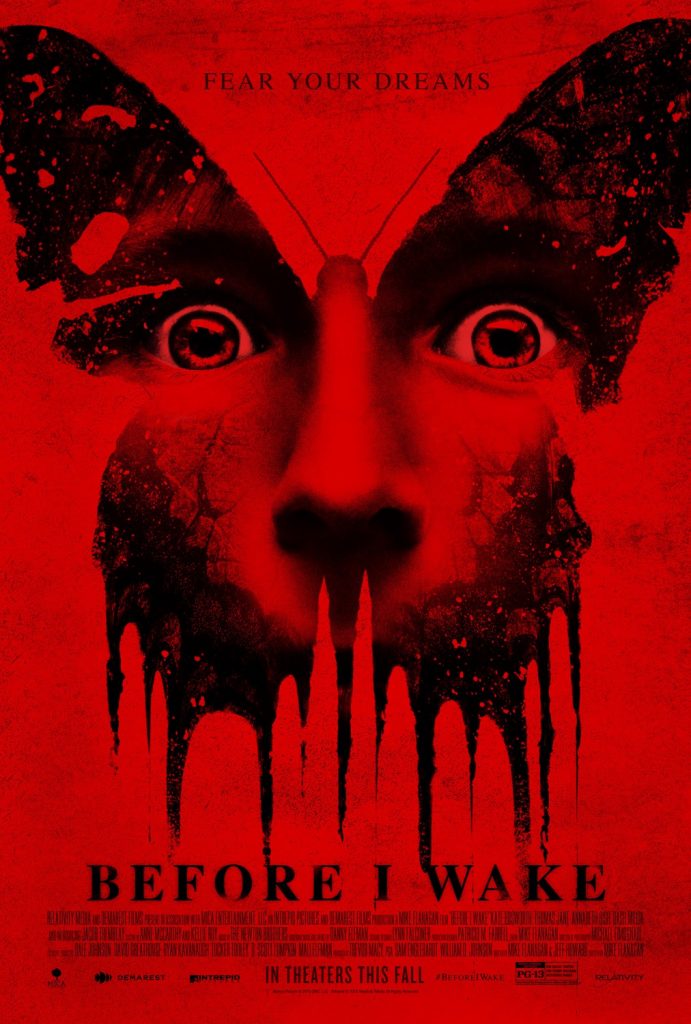 "Before I Wake" (2016)
Megan Donnelly, a senior biology major from Las Vegas, said her favorite horror film is "Before I Wake." The film was well done and features her favorite actor, Jacob Tremblay, as Cody.
"I don't want to give it away, but I like the overall meaning behind his [Cody's] nightmares," Donnelly said.
"Before I Wake" focuses on foster parents who welcome a young boy named Cody into their home. Cody tells the parents he is scared to fall asleep, but the parents brush off his fears because they think it's a normal fear for most young children. Soon, the parents learn Cody's dreams and nightmares become reality, so they have to discover the true nature of his abilities before his dreams hurt him and his parents.
Whether you love horror films or you are new to the genre, make sure to put these films on your "must-watch" list to celebrate the spooky season.