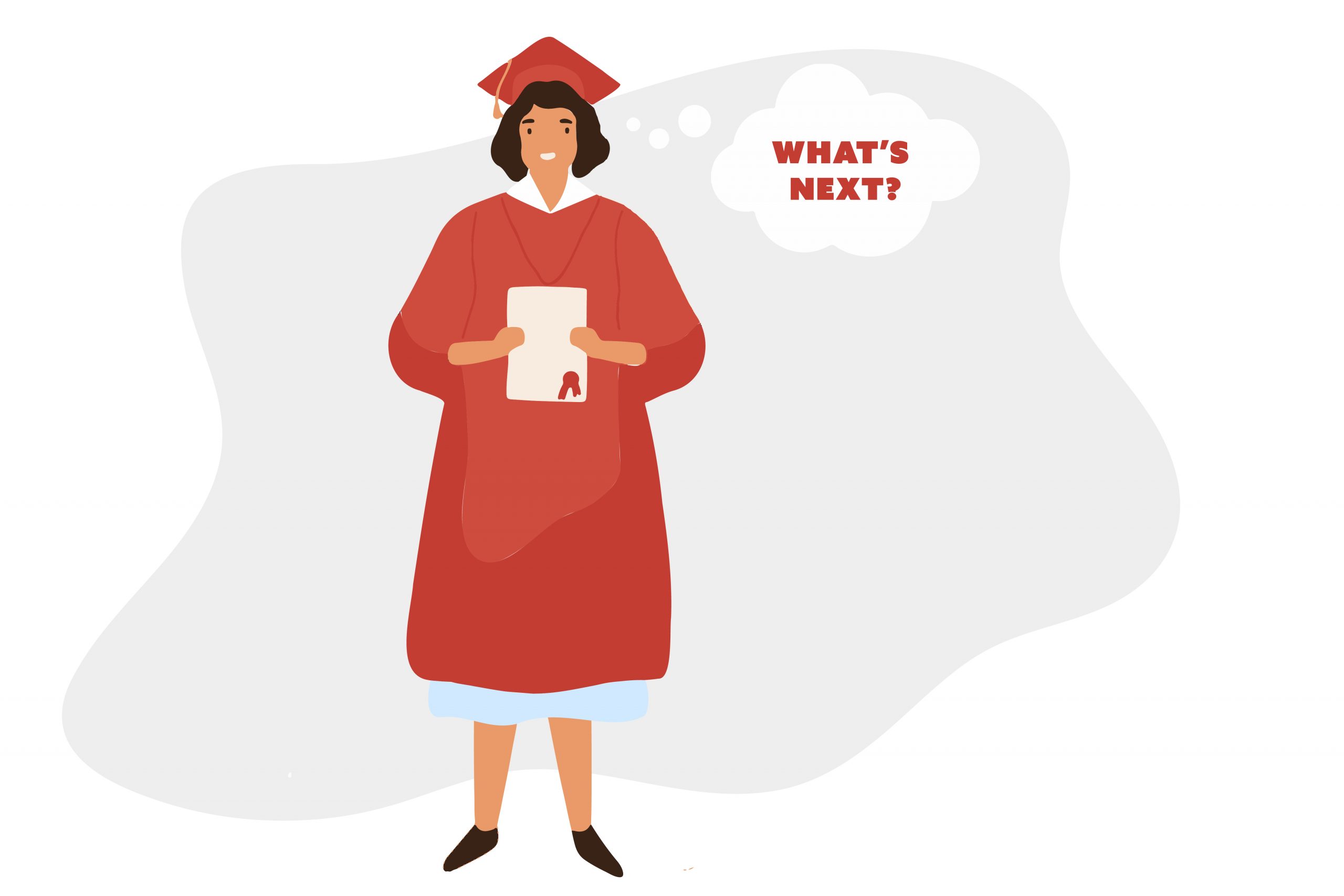 Grayce Payne believes DSU prepares its students adequately for the future. Graphic by Emily Wight.
---
From my own experiences at Dixie State University, I have seen that the university prepares its students to be successful in their careers.
Students pursuing their degrees may fear their university isn't providing them with the necessary skills to secure gainful employment after graduation.
The university's motto of active learning, active life means students are given hands-on experience in their career fields. Whether students are conducting research with a professor or administering care to patients in a hospital, they can apply what they learn in the classroom to real-world situations.
Brynn Swavely, a junior media studies major from Reading, Pennsylvania, said DSU has prepared her for success, especially as a nontraditional student who is pursuing her degree later than most students.
"Media is a dynamic field, and I think I've gained valuable exposure to various aspects of the professional world," Swavely said.
Last semester, I was able to work with real clients through the university's on-site public relations agency, Insight Communications. I gained experience in client relations, event planning and social media marketing. The skills I developed during that class enabled me to land an internship this past summer working for United Way's EveryDay Strong program in Provo. EveryDay Strong is a branch of United Way dedicated to providing parents with resources to help their children cope with mental health issues.
The experience students get during their time at DSU translates into employment opportunities when they graduate. According to a post-graduation survey conducted by the university, 86% of DSU's 2019 spring graduates were "employed, self-employed, or have accepted a job offer." The other 14% of graduates were admitted into programs to further their education. Utah Valley University's alumni survey only reported 66.4% of their students were employed full-time. DSU prepares its students to not only enter the workforce but also to find success in graduate or certificate programs.
A study conducted by Julie Ray and Stephanie Marken regarding workplace satisfaction after college found that students who felt supported by their professors and who were involved in experiences on campus related to what they were learning were more likely to have successful outcomes after graduation.
The article written by Ray and Marken states, "The study found that support and experiences in college had more of a relationship to long-term outcomes for these college graduates."
At DSU, students can feel supported by their professors due to the 23-to-1 student-to-faculty ratio. Students are not made to feel like just another face in the lecture hall because professors at DSU want to know their students. Connections with professors and access to active learning enable students here to enter the workforce with confidence after graduation.
Outside of the classroom, students also have access to the Career Center on campus, which gives students the tools they need to gain employment after graduation. According to the Career Center, this facility offers resources regarding salary negotiations, how to write a cover letter and tips for responding to emails from potential employers.
Shane Blocker, interim director of career services, said the Career Center can help students develop their resumes, prepare for interviews, and find jobs or internships through Handshake.
"There are all sorts of different networking opportunities to allow students to branch out and find [job] opportunities," Blocker said.
The real-world experiences given to students in and out of the classroom enable them to build strong portfolios that highlight their skill set. Every position I have applied for, including the social media editor position I currently have at Dixie Sun News, has requested that I submit a portfolio of relevant work experience. Each semester at DSU has provided me with work opportunities that I can add to my portfolio, which makes me a stronger candidate when I apply for positions both on and off-campus.
The courses I have taken through DSU have immersed me in the field that I hope to enter after graduation. The connections I have made and the work experiences I have been given while studying here make me feel confident in my ability to find employment after my time at DSU has come to an end.
Every student at DSU should get involved with the opportunities offered by the university because those experiences can lead them to a future career in their field.