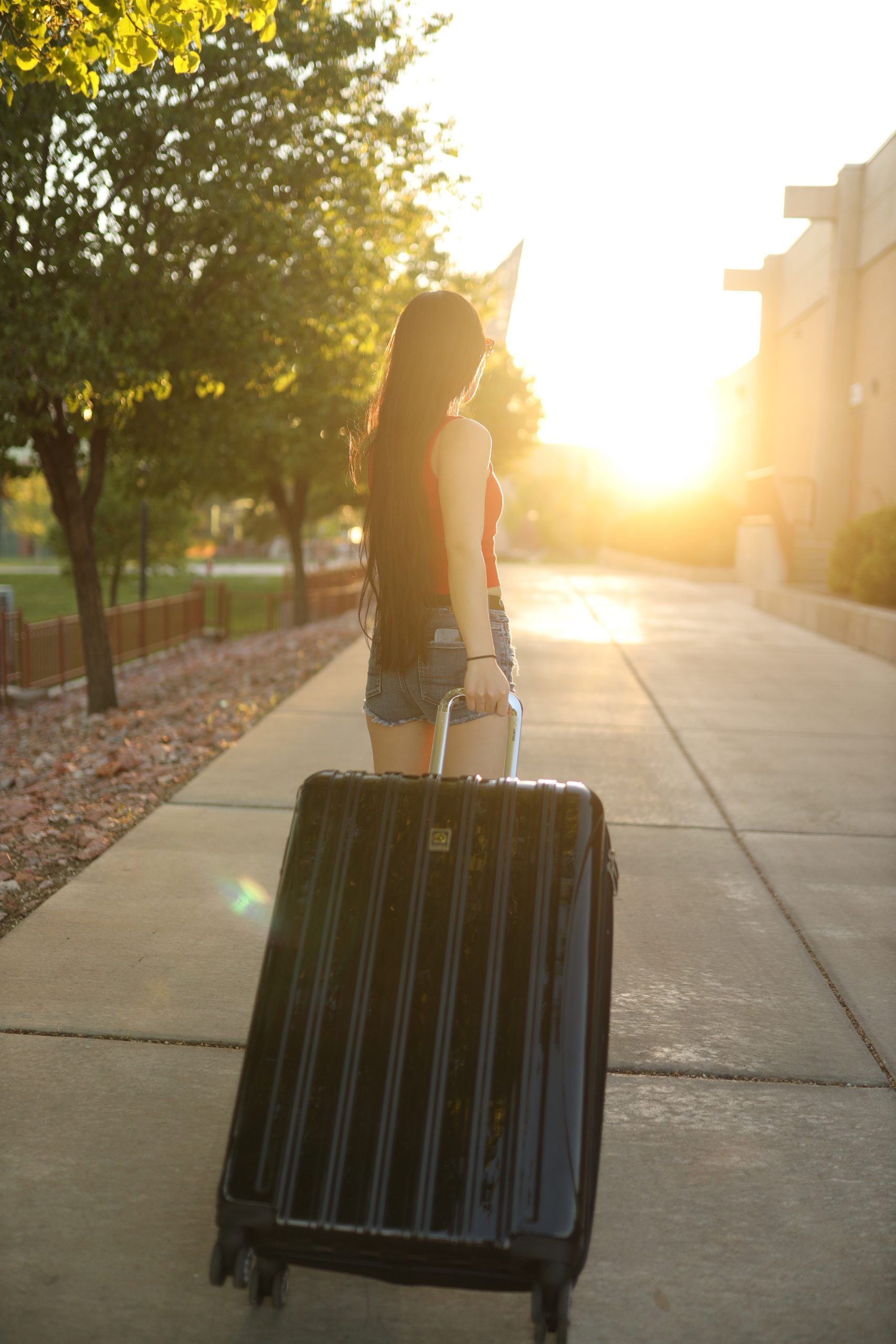 After a long lockdown, Dixie State University students are actively planning to have unforgettable vacations. Students plan to get ready for trips not only here in the U.S., but also around the world. Photo by Misha Mosiichuk.
---
Summer break will be here soon, and after a year of COVID-19 lockdown, Dixie State University students are making the most of it with some thrilling travel plans.
Hannah Waddell, a junior elementary education major from Burlington, North Carolina, is going all-in for her summer vacation and taking an out-of-country trip to Greece.
Waddell said her friend, Kylee, had discussed backpacking and island-hopping over the summer, and she decided to join her for the adventure.
"She's been [to Greece] before, so she wanted to go to a few new islands that she hasn't been to yet," Waddell said. "We planned this about two months ago and secured our plane tickets and Airbnbs."
Waddell said she's extremely excited about being able to travel again after the long months of restrictions and she looks forward to getting outside and meeting new people this summer.
"It's going to be awesome and I can't wait," Waddell said.
While Waddell and her bestie are preparing for their Greek adventure, other students plan on hopping between states.
Claire Phelps, a sophomore business and marketing major from Santa Clara, said she is particularly excited for her senior trips because she's graduating high school this year — she's enrolled in college courses concurrently with high school classes.
Phelps said she's going to California and Hawaii with a friend, and they reserved the plane tickets several months in advance.
"We planned the California trip in December, and in January, we booked our tickets to Hawaii because it was so cheap," Phelps said. "I'm going to San Clemente, [California] and we're going to try surfing; I'm pumped for that because I never have and always wanted to."
In addition to surfing waves at the beach, Phelps said she also wants to go skydiving, which is something she recently tried for the first time.
"We might go snorkeling too, all that good stuff," Phelps said. "I want to go skydiving in Hawaii, but we'll see how that works out."
Phelps' initial plan was to study abroad over the summer and fall, but she decided against leaving the country at the last minute.
"I didn't want to risk spending all my money to go somewhere only to be stuck there for months because of COVID," Phelps explained. "So I decided to stay in the U.S. just in case."
Some students are planning to do exciting leisure activities and go on vacation trips, but other students are leaving Utah under different circumstances.
Ashton Corsetti, a senior English major from Farmington, and his partner, Elliott Hong, a senior fine arts major from Saigon, Vietnam, are moving over the summer because Hong was recently accepted into the Master of Fine Arts program at Edinboro University in Pennsylvania.
Hong said, "We'll be doing everything from picking out new furniture to job training to getting a new car and learning how to drive in the Pennsylvania snow."
Hong said most of his and Corsetti's life revolves around work, but they're going to try to have a camping trip with his Vietnamese group over the summer as well.
"The Vietnamese group is very outdoorsy, so when summer hits and our schedules come into alignment, we share breaks and have little adventures," Hong said.
Corsetti said the initial plan to move has been in motion for about a month and a half, and the two plan on living in Pennsylvania for three years while Hong finishes his Masters of Fine Arts.
"We made the decision over spring break to move across the country together instead of trying to do things long distance since I'm graduating as well," Corsetti said.
Both Hong and Corsetti are looking forward to summer out of lockdown and having a fresh start in a totally different location.
Hong said: "It's crazy because this time last year, we were totally in the dark with the virus. It was absolute disarray, and now we're here."
The feeling that there's a light at the end of the tunnel is mutual; Corsetti said he's ready to move forward and go back to living life as normal.
"It is interesting how things were really bleak, but now things are finally starting to open up in a lot of ways," Corsetti said. "I think it will be good for us to finally be out of that."