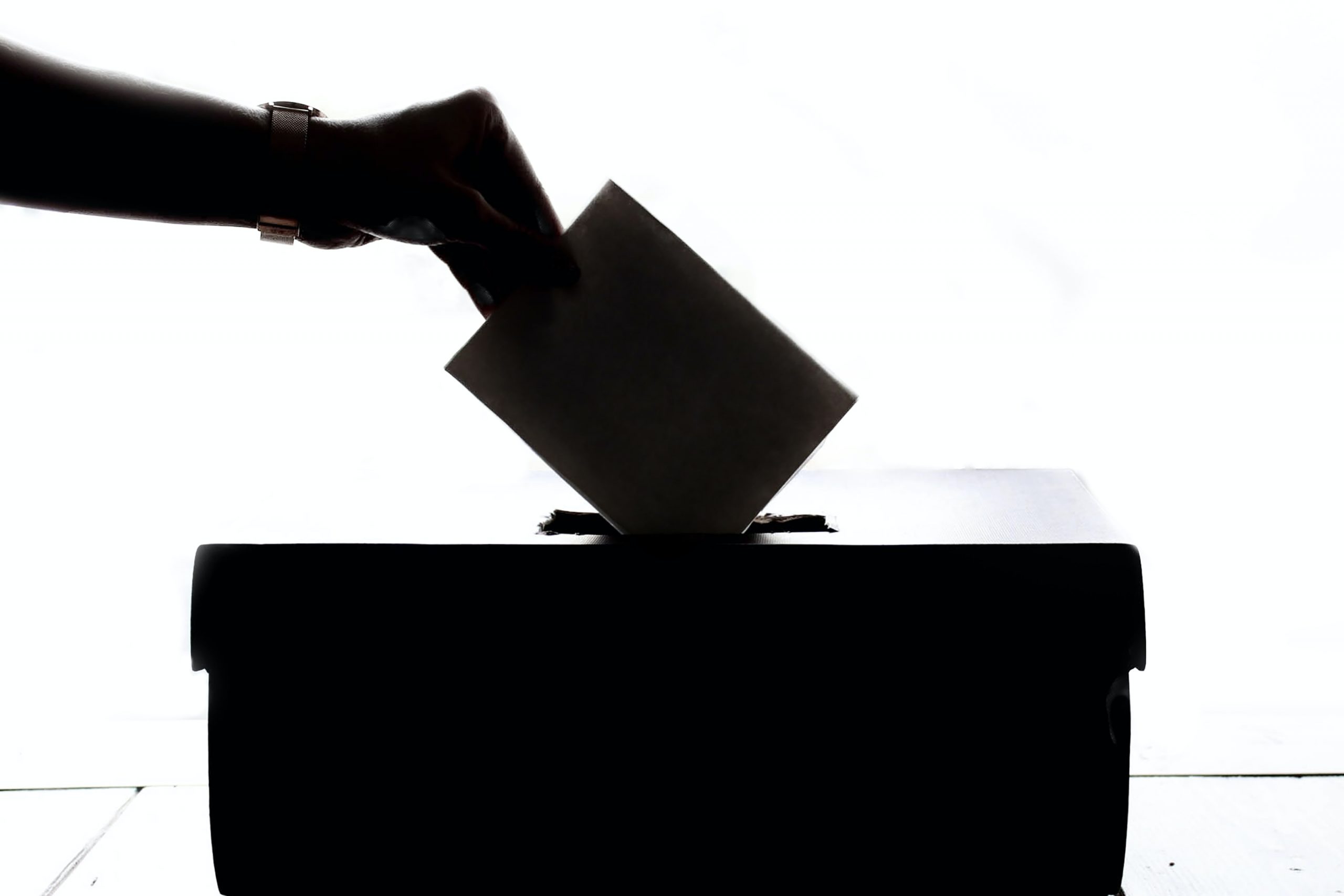 Even though the pandemic made campaigning for the 2021-22 student body elections difficult, the Institute of Politics, which presided over the election, was happy with voter turnout rates. Photo courtesy of Unsplash.
---
By Grayce Payne
The 2021-22 student body elections have officially come to a close and voter turnout rates were not as significantly low as expected during the pandemic, officials overseeing the election said.
The primary election, held from March 1 to March 4, produced nearly 2,700 votes, and the general election, held from March 15 to March 18, generated almost 2,000 votes.
In previous student body elections, when few candidates were running or the candidates ran unopposed, fewer people turned out to vote, said Luke Kerouac, director of student involvement and leadership.
The 2019-20 student body elections, overseen by the Dixie State University Student Association, generated nearly 3,000 votes.
"I think there's a direct correlation with the candidates campaigning and how many people vote," Kerouac said.
Kerouac said students' busy lives and loyalty to their daily routines make it difficult to get them to venture outside of their schedules and engage with campaign efforts. A personal invite from a candidate to go out and vote has proven to be the most effective method for reaching students, Kerouac said.
Vince Brown, director of the Institute of Politics, said he is happy with the turnout in light of COVID-19 considering this is the first year the IOP has overseen student body elections. Brown said he was blown away by the commitment of this year's candidates who have had to campaign without the ability to host events or set up booths to meet with other students.
"One of the best selling points for a candidate is their smile," Brown said. "Your smile is behind a mask right now, and if that's not a metaphor for how difficult it is to campaign with COVID, then I don't know what is."
Brown said more can be done to involve students, and any lack of engagement in student body elections is an opportunity to improve outreach efforts on campus. In an effort to increase student involvement in future elections, Brown said including all of the clubs and organizations on campus in the marketing campaign would be beneficial.
Brown said he wants to ensure students are civically engaged year-round, not just when it comes time for student body elections.
Cesar Ruiz, a sophomore English major from Littlefield, Arizona, won the race for vice president of clubs and organizations. Ruiz, along with other candidates running this year, faced the additional obstacle of COVID-19 during campaign efforts. Despite the pandemic, Ruiz said he hasn't had to alter his campaign tactics too significantly.
"I just wear a mask and keep my distance," Ruiz said.
Ruiz said COVID-19 did, however, impact his ability to reach a broader audience of students. He was not able to host big events on campus due to social distancing guidelines, so Ruiz resorted to door-to-door campaigning to promote his platform.
Ilan Hurtado, a sophomore nursing major from Chicago, participated in this year's student body elections and said COVID-19 did have an impact on his experience of the elections.
"I know that we are still in a pandemic and options are very limited," Hurtado said. "I still feel like [the] student body presidency could have done a better job involving the students and keeping them in the loop."
Cami Saunders, a freshman sociology major from Portland, Oregon, said COVID-19 influenced the elections for her because she attends most of her classes on Zoom, so she wasn't able to see or talk to the candidates. Saunders still participated in this year's student body elections despite her limited time on campus.
"I think it's important to have a say in the politics of our community, no matter how small," Saunders said.