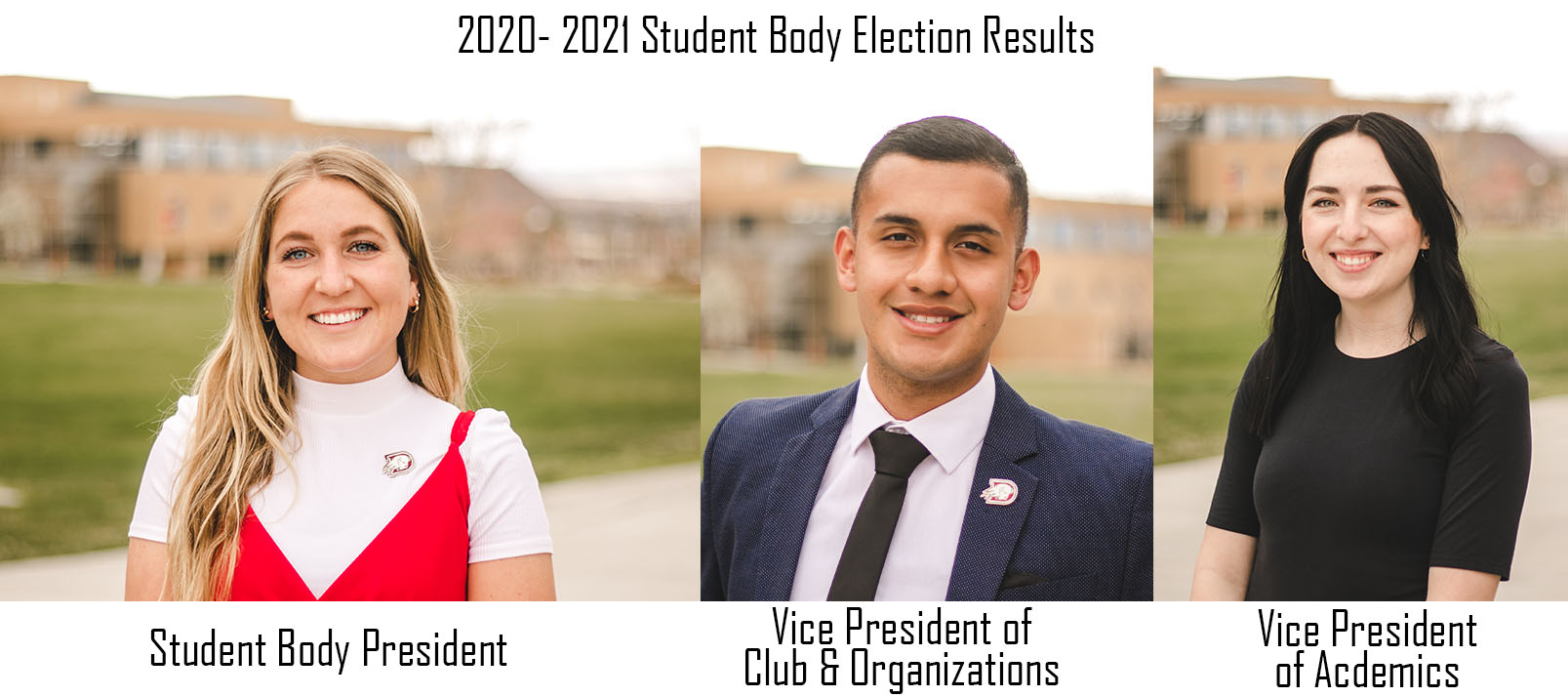 After an eventful student election run by the Institute of Politics, the student body election finalists Penny Mills, Cesar Ruiz, and Katie Sanders are the 2021 winners. Photos by Bailey Chamberlain.
---
The first-ever Institute of Politics-run student body election has come to an end with the following winners:
Student Body President:
Penny Mills, a senior communication studies major from Orem, has won a second presidential year. Winning a second presidential year has not been common among recent elections.
Vice President of Clubs and Organizations:
Cesar Ruiz, a sophomore English major from Littlefield, Arizona, beat three candidates for his position.
Vice President of Academics:
Katie Sanders, a junior biology major from St. George, ran unopposed.
"When I was told my opponent was dropping out of the race, I still felt like I needed to run against someone, although I received so much support from students and faculty and that helped me feel better about the situation," Sanders said. "I will be working with amazing people and I will do everything I can to support and help my team of senators."
Presidential finalist Deven Osborne, a senior business administration major from Los Angeles, said: "I wish nothing but the best for [Penny.] She's taught me and showed me so much about this university and life itself…"
Vice president of clubs and organizations finalist Ryan Hafen, a sophomore accounting major from Southfield, Michigan, said: "Cesar is a great guy and he is very well known here. He put a lot of hard work into [his] campaign."
Both Osborne and Hafen said they wish to tell future candidates to go and run for office.
"Just go do it," Osborne said. "If you truly care about this university and its students, you've already passed the qualifications [needed] to run."
Student Body President Penny Mills and Cesar Ruiz, vice president of clubs and organizations, were unresponsive to inquiries.