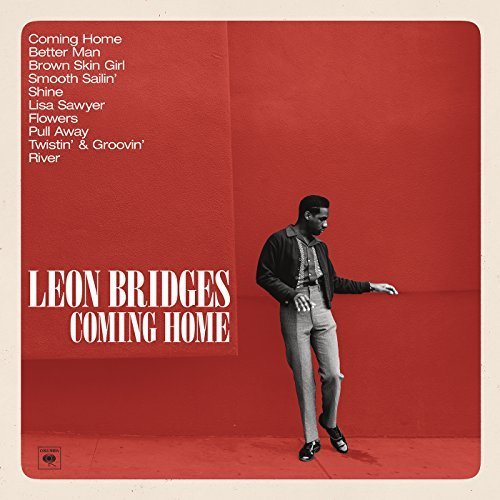 Leon Bridges' "Coming Home" album was released in 2015. Brock Doman says, "The new 'old' style, the lyrics and the passion Bridges sings with are what make this album unlike any others." (Leon Bridges/YouTube)
---
As the radio blares on, the realization hits me that all pop music sounds the same; however, one artist managed to break the mold. Leon Bridges, a 31-year-old from Fort Worth, Texas, and his band have revived the old school 1960s style of music into an album released in 2015, which revamped my spark in new music at the time.
Even though the album is over five years old, it is still one of the albums I listen to the most. The new "old" style, the lyrics and the passion Bridges sings with are what make this album unlike any others.
Black History Month is dedicated to recognizing the contributions Black artists have made in America. The album "Coming Home" by Bridges is a prime example.
"Coming Home," Bridges' first-ever album, was nominated for the Grammy Awards for Best R&B album, peaked at No. 5 on the Billboard Global 200 list, and sold 42,000 copies.
Bridges' style of music is unlike others by taking instrumental techniques that were popular 60 years ago and transforming it into the music we listen to today with its own distinctive form. Bridges' sound is unique because of the use of trumpets, trombones and percussions, which we rarely see today. Featuring a prominent drums, a bass guitar, and an excellent vocalist, Bridges and the local musicians he used make the album sound as if it was transformed from a different generation.
In almost all of the music videos, Bridges has a black and white filter over the film and sings with an old-school microphone. He is truly a one-of-a-kind artist in how he incorporates retro nostalgia in modern music.
"I don't want much, I just want to be a better man, for my baby" is the way the song "Better Man" starts on the album. This perspective Bridges has reflects the attitude he portrays throughout the album: yearning and desiring to be with his lover once again.
This style of love Bridges sings with is far different than what we hear most of the time on the radio today. Today, most top songs are about superficial romance and hookups. Bridges sings more about life with his girl and how he wants to be with her. In the song "Coming Home," he sings, "I want to be around, darling," which is just about the opposite of what most hip-hop artists are portraying in their music.
One of Bridges' first songs ever composed is titled "Lisa Sawyer," named after his mother, and it talks about his mother's conversion to religion, which defined his music style.
In Bridges' song "River," he sings, "In my darkness I remember / Momma's words reoccur to me / 'Surrender to the good Lord / and he'll wipe your slate clean,'" which portrays his religious side and the value it has in his life, which also isn't as common in the music world today.
"Coming Home" is an album that will reignite your desire and love of listening to music. As Black History Month comes to an end, this album and artist should make the Black community proud because of the way he portrays Black excellence.
The song "Coming Home," which the album was named after, was the most viral track on Spotify in February 2015, so take a quick break from whatever you're doing, put your headphones in, and check out this album unlike any other.