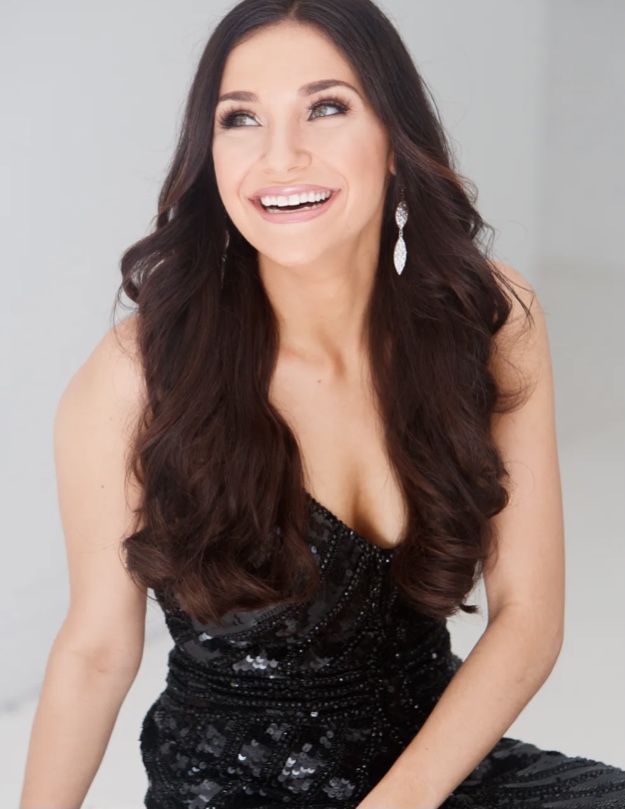 Nasya Mancini, a sophomore media studies major from Sparks, Nevada, was crowned Miss Nevada in 2019 and continues to hold the title until June 2021. Mancini has dedicated her time to service since she first got involved in pageants in her early teen years. Photo courtesy of Nasya Mancini.
---
Nasya Mancini is not your typical college student at Dixie State University. Balancing school, work and a pageant title sounds hard, but Mancini makes it look easy.
Mancini, a sophomore media studies major from Sparks, Nevada, was crowned Miss Nevada in 2019 and has done pageant work for the last seven years in the Miss Nevada and Miss America organizations. Mancini held the title for both 2019 and 2020 because the pandemic did not allow for another Miss Nevada pageant last year.
Mancini is a full-time student at DSU, and she is very dedicated to her classwork. She is eager to graduate and begin her career in news broadcasting.
"I take 20 credits, so it's something that is quite challenging because I also work a part-time job," Mancini said.
She has been able to apply what she has learned throughout her pageant experience in job interviews, classes, and her part-time job.
Growing up, Mancini was always into sports and acting, and she never thought she would end up in the pageant world.
"I did not ever dream of the fact that I would compete let alone win in a pageant," Mancini said.
She said one of the reasons she decided to start participating in pageants was because they are one of the largest providers of scholarships for women in the United States.
Mancini said, "We are giving the opportunity to young women to continue their education which, to me, is vital in today's society."
Lisa Mancini, the pageant queen's mom, said Nasya Mancini has always served her community, since the day she was born, which is a huge part of the Miss America organization.
"I was so impressed that the pageant was based around community service and giving back," Lisa Mancini said. "Her service work is what drove her to stay involved with Miss Nevada."
At the beginning of Nasya Mancini's journey to become Miss Nevada, she taught acting classes to kids who lived at the local homeless shelter. She then decided she wanted to expand her platform to something bigger.
Mancini founded the "Patch For a Purpose #FindYourVoice" program in 2019. This is a program that encourages children to find their voice through art. She worked closely with the Girl Scouts of Sierra Nevada and local schools. She spoke to young children at many elementary schools, middle schools and high schools.
Mancini strives to enjoy life every day, and she teaches young children to do the same because she is so grateful to be here today. Her birth story is "straight out of a book," as she would say.
"From day one, I am considered a miracle to my parents; that's why they named me Nasya because it means miracle in Hebrew," Mancini said.
Mancini and her twin sister were born at 25 weeks with a 10% chance of survival, as she weighed 1 pound 4 ounces.
"She was very small, but had that fighter instinct in her; we were told she would be in the hospital for 35-45 weeks at birth, but she was in the hospital for only nine weeks," Lisa Mancini said.
"My identical twin sister, unfortunately, didn't make it," Nasya Mancini said. "I've made it my life mission to serve for the both of us."
She makes every day count and tries to always move forward with hard work and determination.
"Nasya has a passion for life, and I think that's what attracts people to her," Brook Burnstein, Mancini's manager since 2019, said. "She's Nasya above Miss Nevada every day."
Mancini said she has grown so much on her journey to become Miss Nevada, but one of the most important things to remember as she chased the crown was to always remain true to herself.
"I've really learned to truly embrace myself and always be my authentic self," Mancini said.