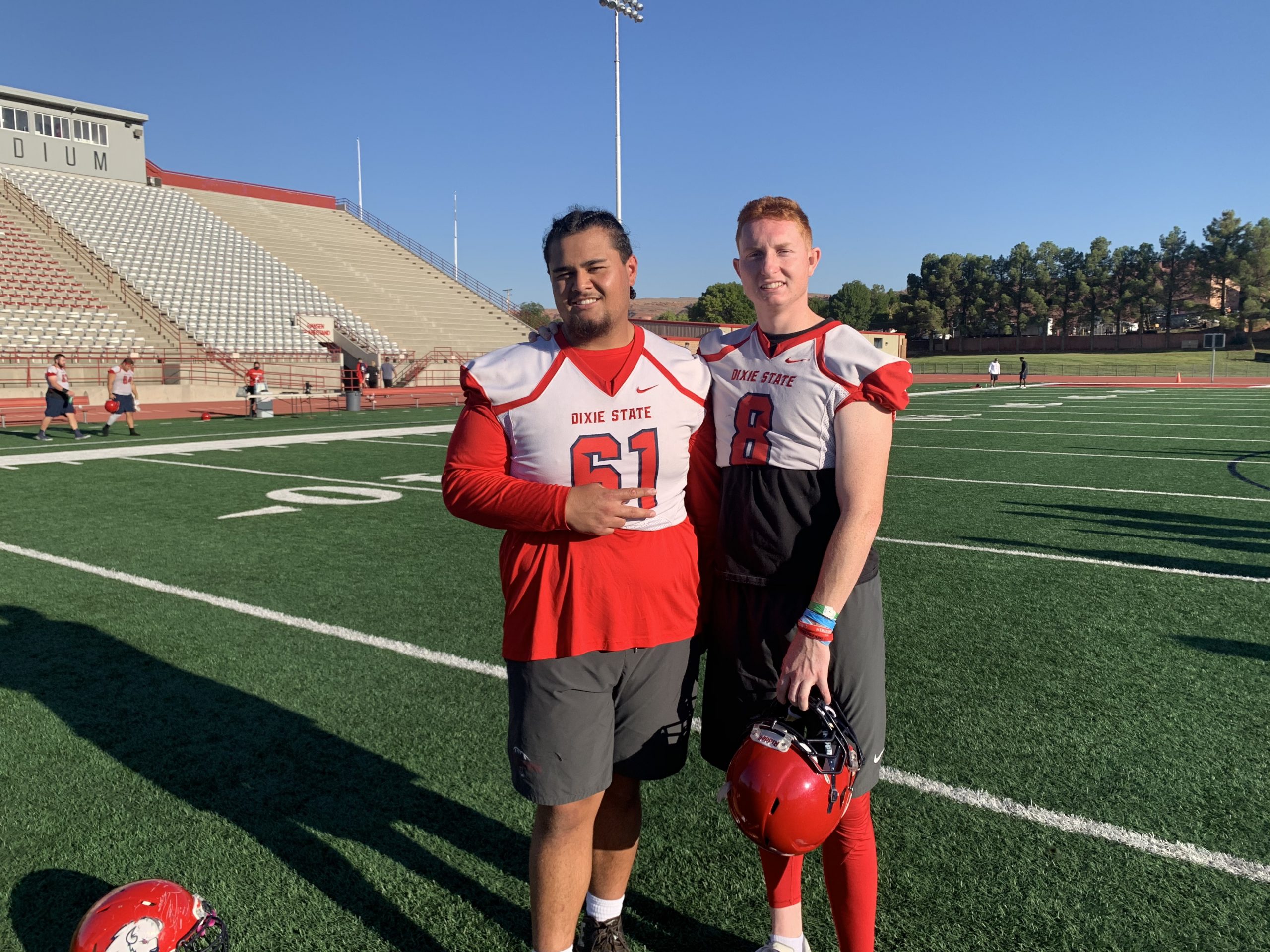 From left, Motuga Tuileta, a sophomore business major from West Jordan, and Kaleb Hatch, a sophomore business major from El Paso, Texas, are part of the DSU football team who was given a Lifesaving Award Medal. Photo by Megan Webb.
---
The morning of Sept. 4, the Dixie State University football team was once again lifted up by its community as the team was honored with a Lifesaving Award Medal for the two lives the team had played a role in saving.
Head coach Paul Peterson said he is very proud of his team, and in a speech to his team after accepting the medal said "this is the first trophy in the new locker room."
A Lifesaving Award is not the first award DSU anticipated putting in their new locker room, but it's one that Peterson says is special because it will remind his team that some things are bigger than football.
DSU police officer Joe Diem is the one who initiated the award; he informed the police department of what the team had done and helped put together the paperwork to get the DSU football team this recognition.
Chief of Police Blair Barfuss awarded the medal to Peterson and said, "As a team you've been phenomenal; in the middle of a pandemic your reactions have represented Dixie State phenomenally."
Peterson echoed the same thoughts of being proud of his team for recognizing the role they play in the St. George community.
"We want to teach them that it's a little bit more than football, that they can give back and people are watching them," Peterson said. "That's really what it's about, to give back and be thankful for what they have."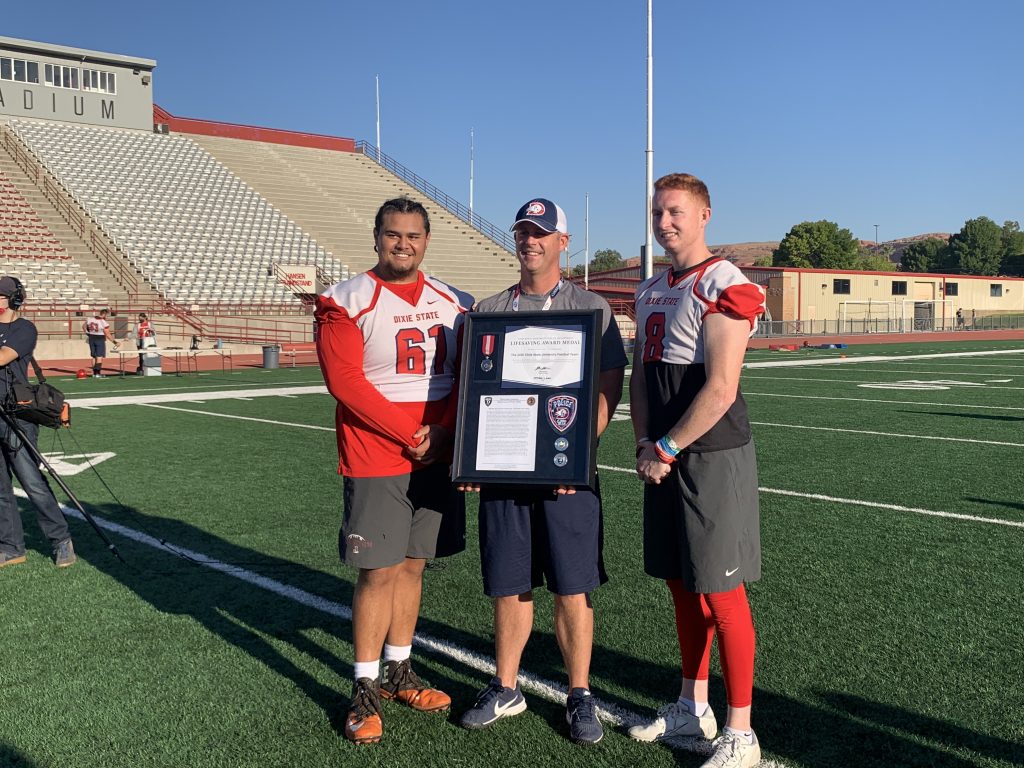 Want to read more? Follow us on Twitter and Facebook for daily articles and updates!