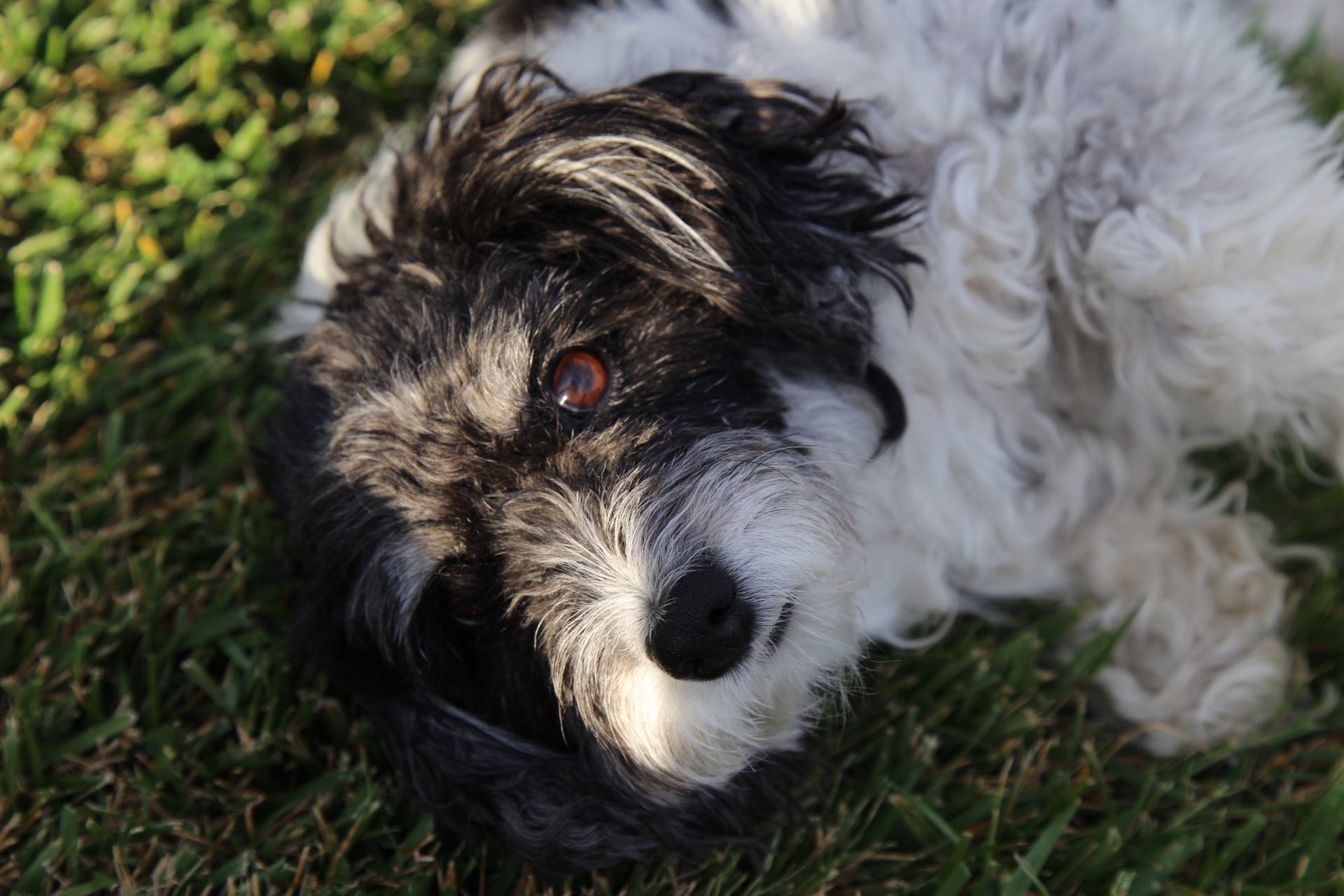 ---
They may be fluffy, scaly or feathery but we love them all the same. They're our pets.
During this hard time, students are finding ways to keep not only themselves, but their furry friends entertained. Having a pet can help ease the anxiety one may be feeling from having been quarantined. Students are also finding a deeper appreciation for what their pet has to offer.
Megan Benn, a sophomore biology major from Lompoc, California, said life with her three-year-old Dachshund has been fairly unchanged since being quarantined with her.
"She is an emotional support animal," Benn said, "She helps me to maintain my anxiety and depression."
Aside from being an emotional support animal, Benn said she loves to play and go on walks with her dog. Her appreciation for her dog already runs deep as Benn said she helps her so much.
While Benn is able to spend time with her furry friend, there are some students who don't have the luxury.
Sam Lyden, a freshman art major from Lehi, said being quarantined with her two cats and dog doesn't feel much different than not being quarantined with them.
Lyden said, "I've lived under the same roof as them for so long but I imagine if they weren't here it wouldn't be quite as comfortable."
With everything going on with COVID-19, Lyden said her and her pets are just trying to adjust and relax to life at home again.
"They're good cuddle buddies," Lyden said. "It's nice to be able to pet a cat and distract myself for a bit."
While Lyden finds her pets as a nice distraction, other students are finding a deeper appreciation for them.
Alyssa Vincent, a freshman nursing major from Price, said since she has been spending more time with her dog and cat, her bond has grown stronger with them. Vincent said her dog has been getting more attached to her since she's been home.
"The more time I spend with them the closer we are," said Vincent.
Vincent said life with her pets has been fairly normal as well, aside from going on more walks with her dog since that's the only thing she can do when leaving the house. Even though Vincent and her pet's daily routines haven't changed drastically, she said she still has fun being at home and quarantined with them.
Adoption rates have skyrocketed since quarantine and more furry friends have found their forever homes, according to The Aspen Daily News. If you don't have a pet of your own, look into adopting or even fostering from a local shelter: RSQ Dogs+, Best Friends in Utah or South Utah Valley Animal Shelter.
Want to read more? Follow us on Twitter and Facebook for daily articles and updates!