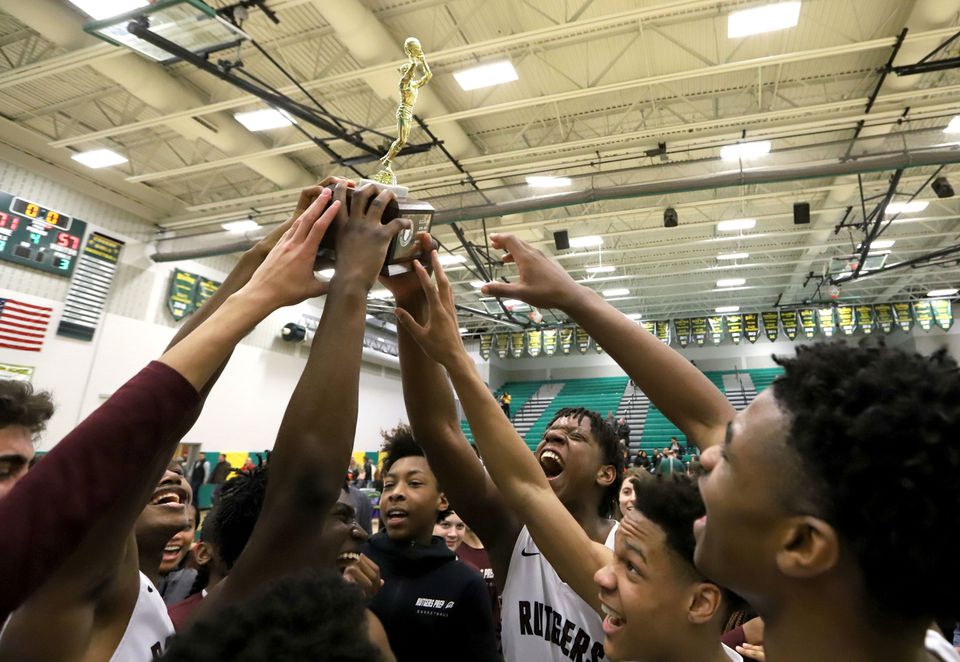 Members of the Rutgers Prep boys' basketball team celebrate and hold up their trophy on Feb. 29, 2020. With the COVID-19 developments, athletes have been going online to gain a sense of competition. Photo courtesy of TNS.
---
Anyone can play a game of H-O-R-S-E, as long as they have someone to play with, regardless of basketball skill level.
As the world is itching for some type of sporting event, the National Basketball Association and Women's National Basketball Association found eight participants in total to go head-to-head for a H-O-R-S-E tournament.
Apr 16, 2020 Kevin PeltonESPN Senior Writer Close Co-author, Pro Basketball Prospectus series Formerly a consultant with the Indiana Pacers Developed WARP rating and SCHOENE system The NBA HORSE Challenge began with eight players with unique skill sets.
With the COVID-19 regulations, this called for some creativity to make the tournament happen. ESPN broadcasted this event for all to watch on primetime television. The H-O-R-S-E games were all broadcasted and live-streamed for social distancing to remain practiced.
Competitors watched their opponents make difficult shots through Facetime, Skype or other means of broadcasting. Utah Jazz Guard Mike Conley was the overall winner of the tournament.
This was the first true sense of competition since sports were shut down over a month ago. We need more of this.
Sports fans can only sit and wait for the gates of sports to open back up again and for COVID-19 to start settling down. With the professionals around the nation competing in tournaments like this, why can't Dixie State University hold a similar tournament with their athletes?
"I think it would be a really fun idea," said Jacob Nicolds, a sophomore business major from Gilbert, Arizona. "People are dying to see any type of sports or action because of COVID-19, and I believe people would watch."
With access to local broadcasting agencies and the connections the university has to broadcast sporting events, this would be a great chance for DSU to provide entertainment for the community.
Along with COVID-19, the end of the semester is also approaching very quickly for DSU. Because of this, DSU Athletic Director Jason Boothe said he feels that academics are what the student-athletes should be focusing on right now as opposed to holding a H-O-R-S-E tournament.
"We're not looking at doing something like that with our athletes," Boothe said. "We may consider it, but we need them focusing on academics right now given the challenges online learning presents."
As sports fans remain hopeful for professional and collegiate sports to return, we will just have to wait patiently for that time to come. In the meantime, people can consider hosting their own virtual tournaments with friends and family.
Want to read more? Follow us on Twitter and Facebook for daily articles and updates!