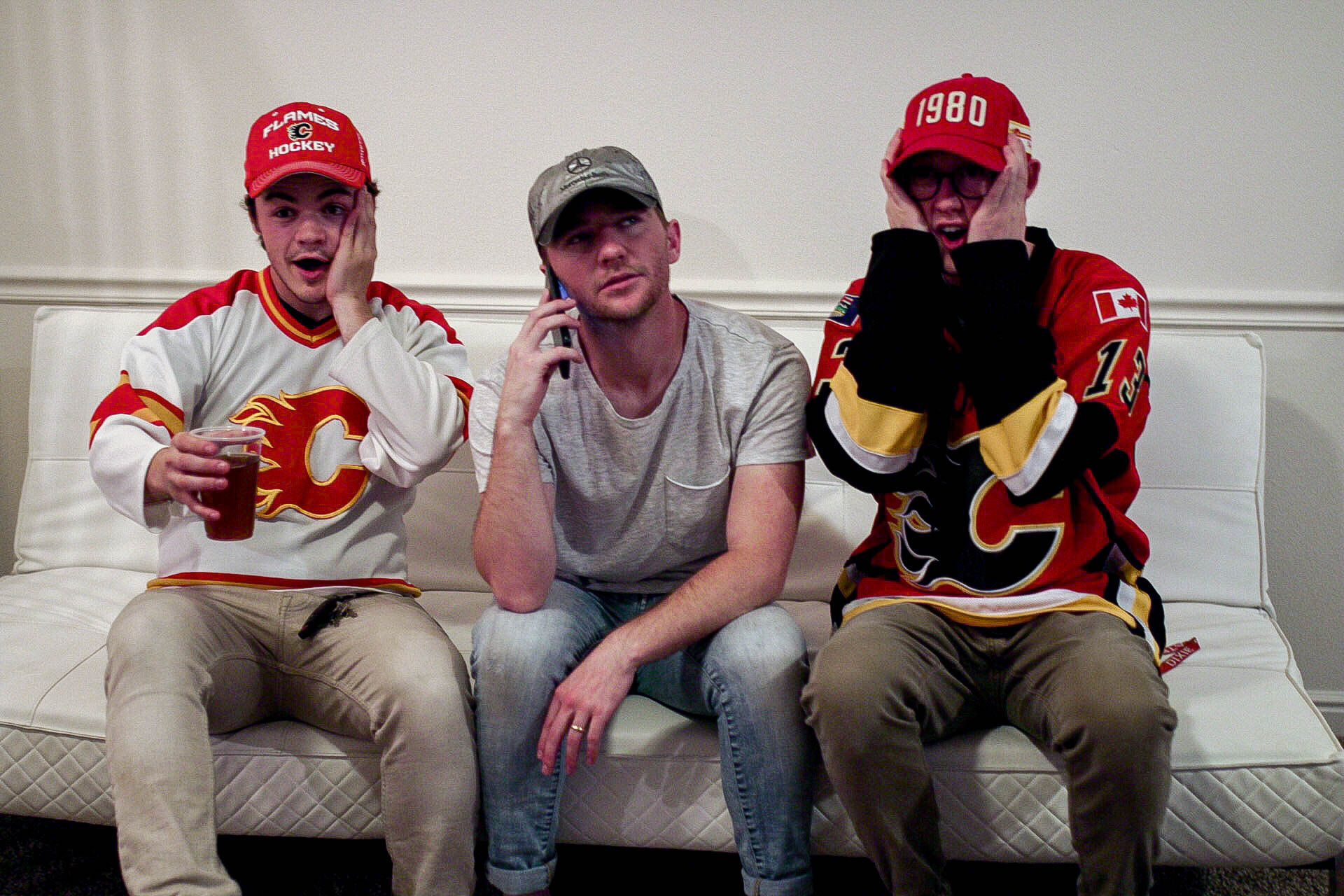 Whether you're a sports fan or not, everyone knows that sports are a big event. People gather around the TV in masses to either watch the game, eat the snacks or just to be part of the event. Photo by Nickelle Blanton.
---
The NBA playoffs were supposed to start on April 18 and not a single pitch was thrown in the MLB.
Athletes across the nation are expressing how much they miss sports on social media and others are admitting how much they took it for granted.
Matej Sis, a 247Sports writer for Virginia Tech, said: "Obviously, I want a resolution to this pandemic and understand it has clear priority over our sports entertainment. That being said, if/when football comes back, tears will be brought to my eyes. I'm never taking that fall Saturday morning feeling for granted again."
This reminded me of a specific Dixie State University football game in 2019. The Trailblazers were down by two touchdowns at the end of the first half against Colorado Mesa University and the majority of the student section decided to leave at halftime.
DSU fans automatically assumed the game was over and the Mavericks assumed they were the better team; however, the Trailblazers put 35 points up in the second half and came back to defeat CMU 42-32.
I was ecstatic that DSU won, but I was more disappointed in the people who left at halftime, took that game for granted and missed a great finish.
When I watch other sports, whether it's live or on television, I'm entertained no matter the outcome. While I'm watching a game, I like to pay attention to the number of people that are there at the stadium or arena.
At a basketball game at the M. Anthony Burns Arena, I liked the energy every fan brought when DSU scored a bucket and made a good play on defense.
When it was time for the dance cam or flex cam, kids would get all rowdy because they wanted to be on the jumbotron. That brought smiles, laughs and more energy to fans inside the arena. Then, during halftime or after the game, kids would get excited to have an opportunity to shoot some basketballs into the net on the Trailblazers' home floor.
It's difficult to comprehend how memorable moments like this can be taken for granted.
Latest in Sports:
This quote from an article by Ashley Fern, director of branded social strategy at Elite Daily, perfectly sums up this new normal that people live in.
Fern said: "People say you don't know what you've got until it's gone. Truth is, you knew what you had, you just never thought you'd lose it."
Who would've thought sports would exit everyone's life? There was no way to predict this pandemic would happen. Sports fans had it good with all the action that was brought to them.
It's hard to say the world deserves sports, but it's clear perspectives need to change so no one takes sports for granted again.
Want to read more? Follow us on Twitter and Facebook for daily articles and updates!