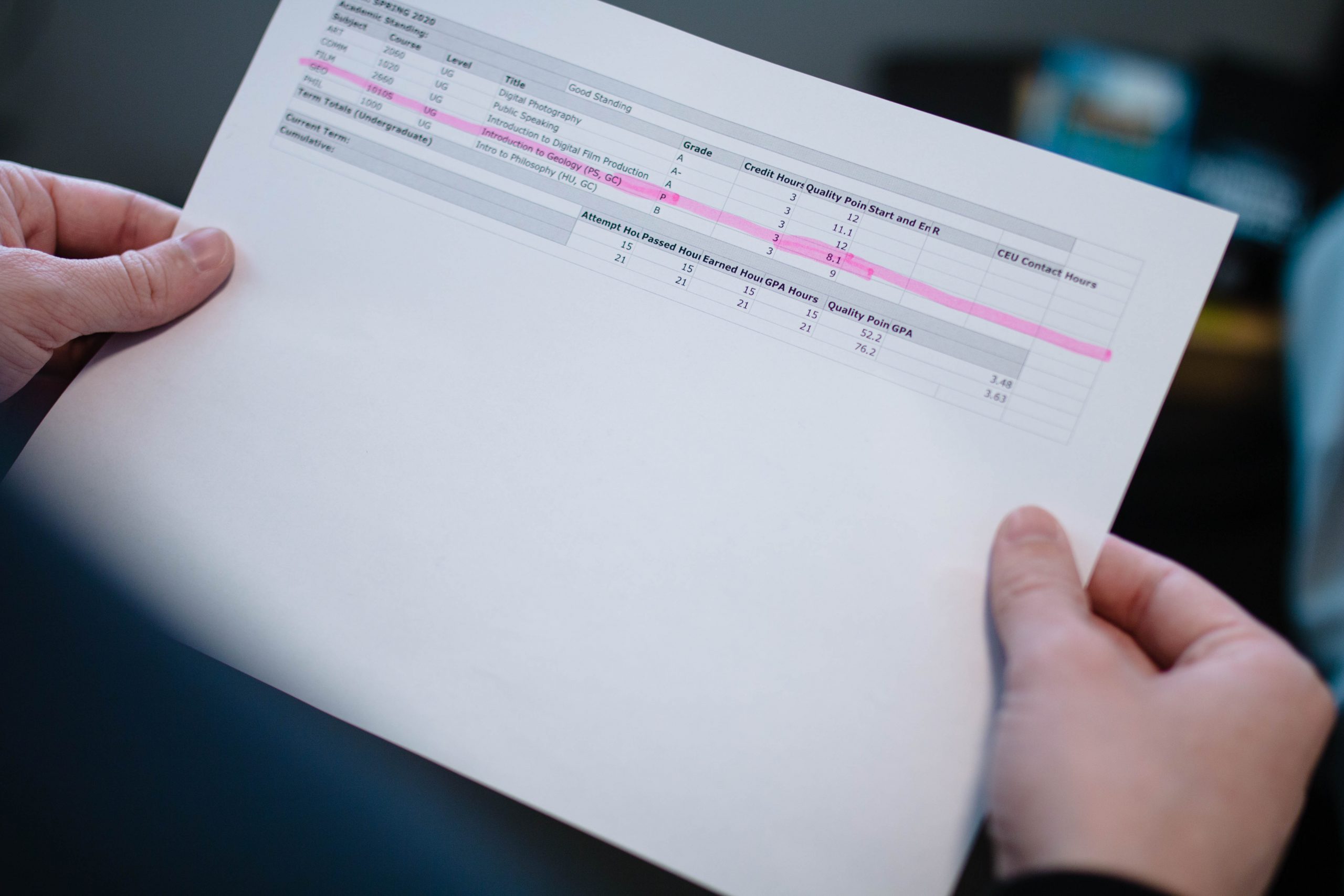 At Dixie State University, the option for students to receive a pass/no credit grade was announced on March 31 by Provost Michael Lacourse, vice president of academic affairs. Photo by Nickelle Blanton.
---
As Dixie State University proceeds with its COVID-19 emergency response plan, Provost Michael Lacourse, implemented a pass/no credit option for students March 31.
The pass/no credit will give students the option to receive a P/NC instead of the traditional letter grade, but will not affect a student's GPA in a positive or negative way, Lacourse said in an email sent out to the university community.
The P/NC option is available for spring semester courses that have been moved to remote learning. Students can select this option between April 27 and May 22.
Lacourse said the faculty in charge of the P/NC wanted to make sure students had time to finalize their decision on whether to stay with the letter grade or opt-in for the P/NC option.
"Students have until May 22 to make their choice, and by then they would have taken their finals and have seen what their grade would look like in the end," Lacourse said.
While the P/NC is an option available for students, regular letter grades are still available for students who want them.
According to Lacourse, students should understand the following guidelines before considering the option of P/NC:
Students who receive financial aid and scholarships are required to speak with a financial aid counselor before requesting a P/NC grade
A passing grade will only be issued to those with a C- or higher
Before requesting a P/NC grade, students are encouraged to speak with their respective academic advisers
Students who are attending summer courses can request P/NC grades before May 8
The decision to offer the P/NC isn't something the faculty and staff of the university are taking lightly; meetings are still being scheduled to speak on the matter, Lacourse said.
"All of the college deans, associate provost for academic success, the registrar, the director of financial aid and academic advisers were all involved," Lacourse said. "There were a good number of people who contributed their ideas."
Shaw Denevan, director of Radio Dixie, said moving to P/NC is an option put in place to help students that are struggling with the transition to remote learning.
Denevan has tried to make his classes transition to remote learning as smooth as possible, allowing students who have been invested in the class to keep succeeding.
"For my classes, I am trying to keep students who have been doing the work and keeping up with the class on a letter grade," Denevan said. "However, if a student is having problems with the transition to remote learning and has been doing the work so far, there is always the P/NC option for them."
Mitchell Shields, a junior criminal justice major from Kimball, Nebraska, said with the COVID-19 situation, the transition for him to remote learning has been difficult. With a full-time job and long hours, he said he doesn't have as much time to invest in his online courses.
Shields said he was glad that DSU decided to go forward with P/NC because it could help him and other students who are struggling during the transition to remote learning.
"There is no reason to penalize students for low grades, for something that was out of their control," Shields said.
As of now, Lacourse said the administration is still discussing how exactly students can request it.
Lacourse said more information will be released during the upcoming weeks.
More information can be found on DSU's COVID-19 resource page.
Want to read more? Follow us on Twitter and Facebook for daily articles and updates!