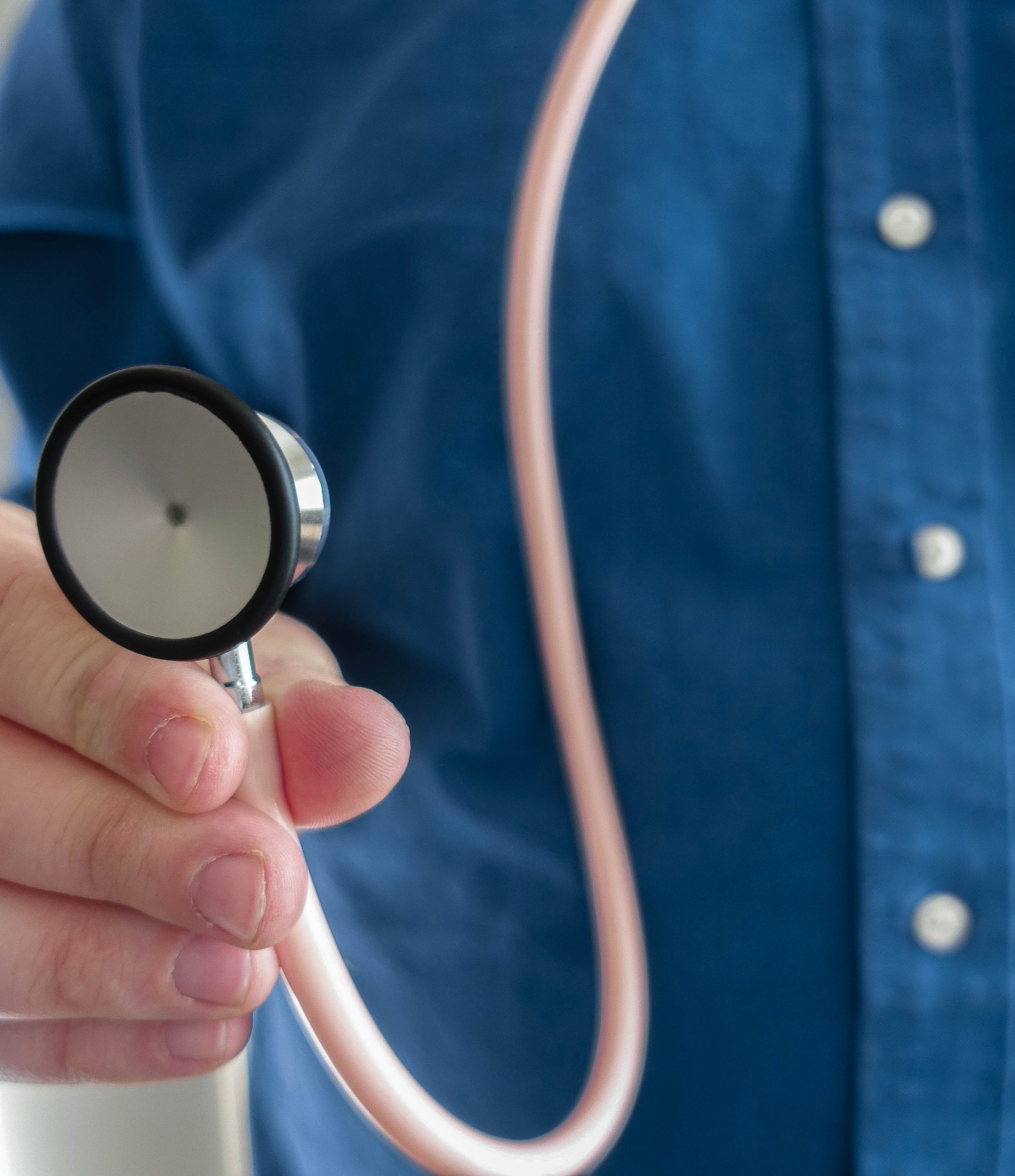 Healthcare workers are taking risks during COVID-19 by taking care of patients with the virus. On top of that, Dixie State University nurses are experiencing uncertainties in the virtual classroom and the future of their careers. Photo by Abby Doman.
---
Dixie State University is helping local health care professionals get more masks and is allowing its nurisng students to continue their clinical instruction online.
In an attempt to help health care workers, Washington City reached out to Zack Manweiler, makerspace equipment coordinator, for use of the 3-D printer.
The 3-D printer, which is housed in Innovation Plaza, will be making 200 masks for the hospitals, students, firefighters, police officers and those in need.
Each mask costs $4 and will be available for pick up and delivery by the end of next week, Manweiler said.
The nursing students are no longer attending their clinicals, which means they won't have needs for the masks. Instead, they've used their time at home to continue their clinicals using household objects, such as teddy bears and fruits, said CNA Program Director Jennifer Harrington.
These students are required to have 24 hours of clinical instruction by the end of the semester and had only reached eight of those hours before spring break.
Now students are recording their own videos of their clinicals and gaining credit through that. The state has approved video clinicals for the remainder of the semester, Harrington said. The state needs to approve the course as the students' exams go through state measures to receive certification.
"This is the age of creativity and thinking outside the box, which is perfect training for nurses," Harrington said.
On the bright side, the change for most CNA courses was minimal because the instruction was already split into online courses and in–person clinicals before the COVID-19 outbreak.
The outbreak has only made the need for nurses all that more important and the students are feeling the stress.
"This is a defining point in healthcare and while I hope it urges many to join our workforce, I fear the opposite will happen," said Ashlynn Wray, a senior nursing major from Parowan.
Wray said she is a hands-on learner and feels frustrated because she can't be as hands-on in her senior year, but understands the need for precautions and online clinicals. Wray is just one of many nursing students at DSU to feel the effects of COVID-19 on her senior year and her future in the healthcare workforce.
With the makerspace masks, nurses will have increased access to the equipment they, and other healthcare professionals, need around St. George.
"This is a high-touch course; I mean it's the epitome of active learning active life," Harrington said.
Want to read more? Follow us on Twitter and Facebook for daily articles and updates!