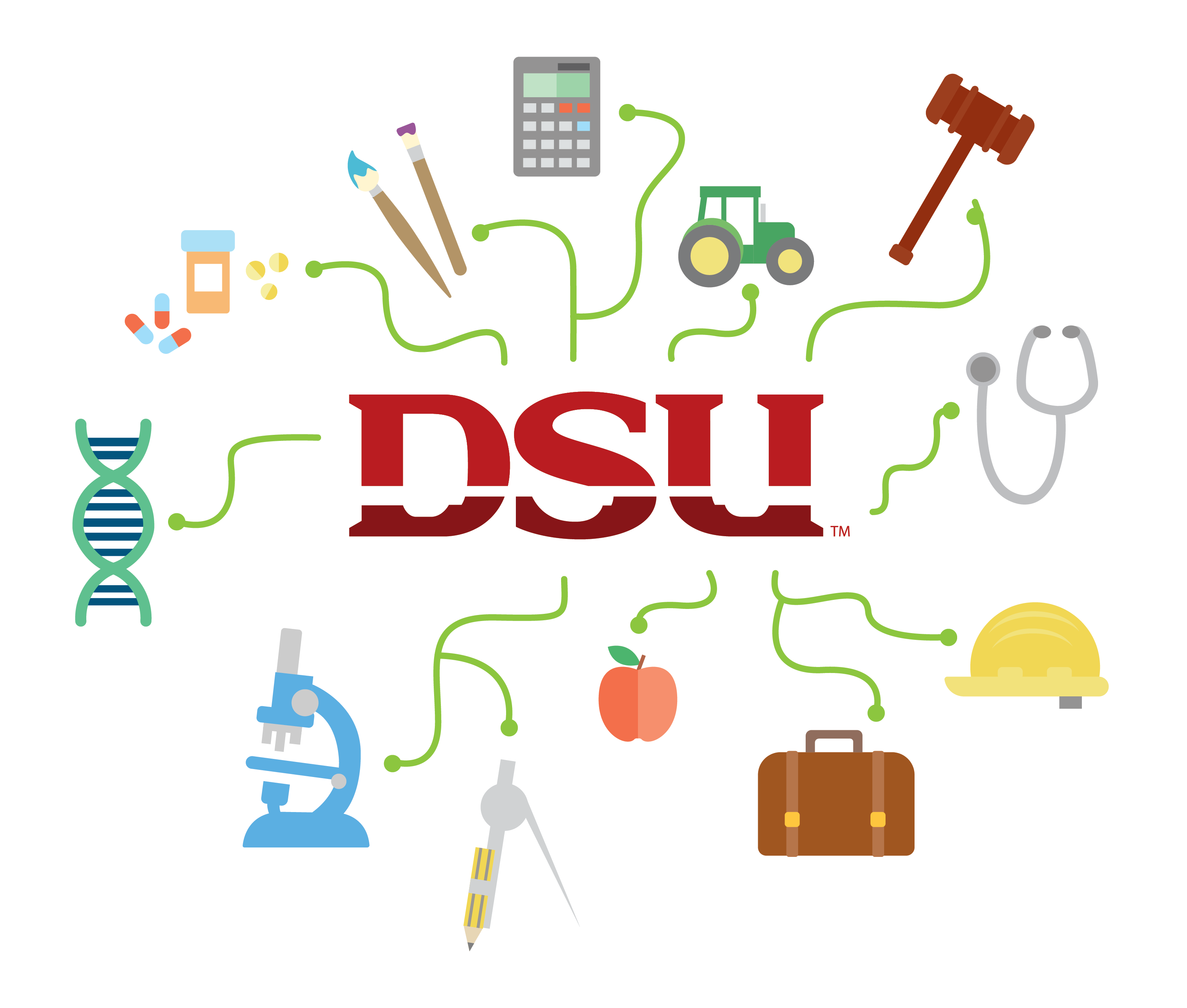 Dixie State University reached its goal of offering 50 degrees by 2020. These degrees are more career-focused programs which follow DSU's motto of "Active Learning, Active Life". Graphic by Kelsey Jackson.
---
Dixie State University is expanding its opportunities to students by increasing the number of degrees offered.
Michael Lacourse, vice president of academic affairs, said five new bachelor's degrees and two new associate degrees have been added to the course catalog, which means DSU has reached its goal of offering 50 degrees by 2020.
"Our original target was 42 [degrees] and we achieved that last year, so we increased the goal to 50," Lacourse said.
Speaking in terms of the current strategic plan, the programs that DSU will be focusing on are aligned with career-focused programs and will strongly apply to the "Active Learning. Active Life" motto the university has, Lacourse said.
With the new degrees being put into place in fall 2020, students will be open to new opportunities that have not been available at DSU before, Lacourse said.
"Right now, if [students] wanted to get a computer engineering or electrical engineering degree, which are high demand fields, [students] would have to leave the area to get them," Lacourse said. "I think the local businesses and leaders in our region would like the university to provide degree programs so that students don't have to leave the area."
Pam Cantrell, associate provost for academic and budget planning, said in a recently released newsletter the new bachelor's degrees that will be offered are information technology, computer engineering, electrical engineering, respiratory therapy and environmental science. As for the new associate programs, DSU will offer management and environmental sciences.
"We are pleased that with the addition of these new programs, more students are being drawn to DSU because of both the quality of our programs and the increased choices that are now available to them," Cantrell said.
Latest In News:
Cantrell was unavailable to further speak about the new degrees coming to DSU.
Doug Sainsbury, senior academic adviser for College of Science, Engineering and Technology, said DSU is widening its ability to expand and become a first-choice university for students.
Bringing these degrees to students shows DSU's academic commitment and allows students to stay in the community if they have an interest in doing so, Sainsbury said.
"As [DSU] pushes into the new decade, it seeks to find ways to stand out and be a place students in our region are drawn to continue their academic journey," Sainsbury said. "These new degrees will bring students to [DSU] who would have previously chosen another university."
Want to read more? Follow us on Twitter and Facebook for daily articles and updates!