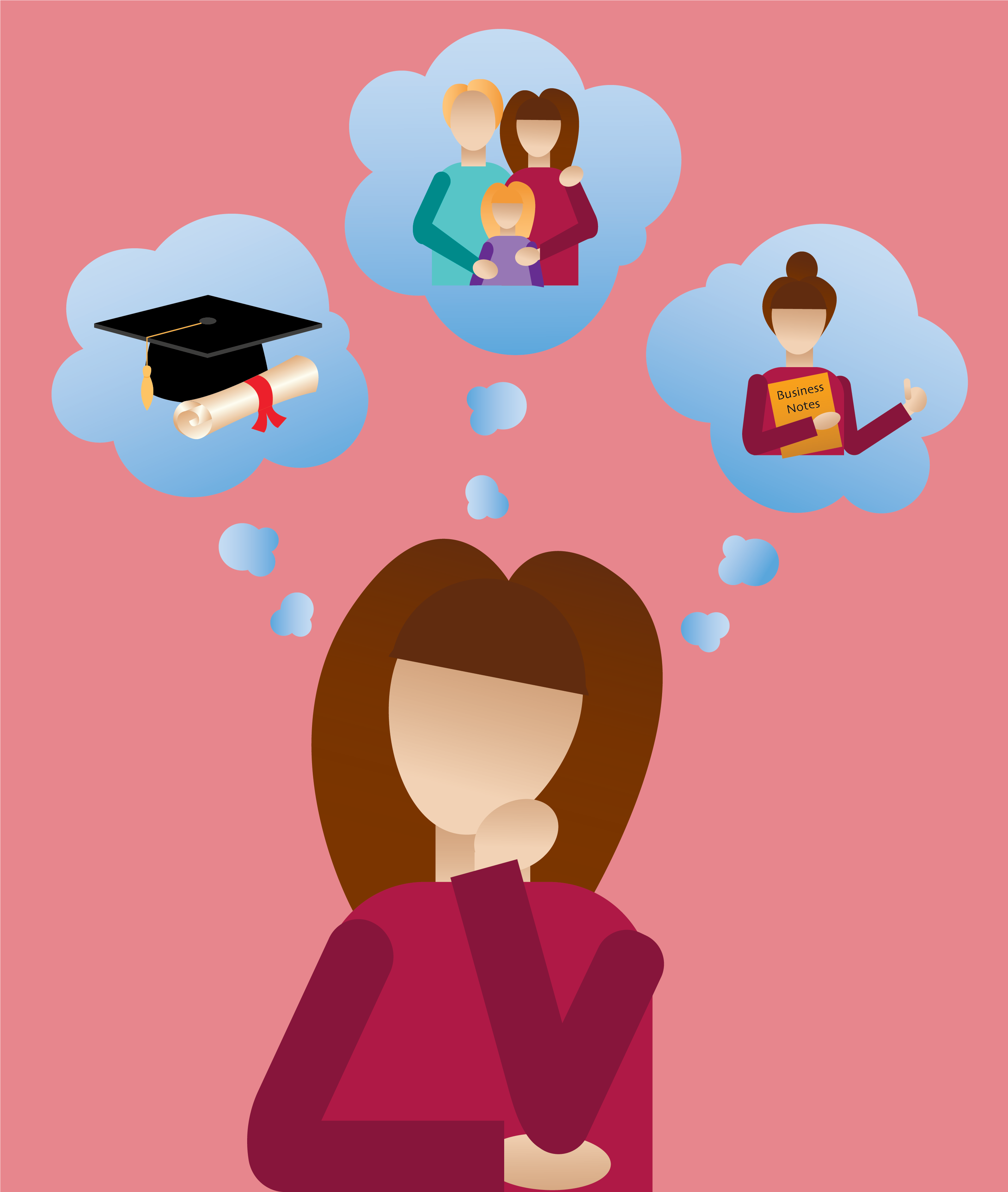 Navigating your 20s can be difficult. Those who have gone through it say acting like an adult, attending school and learning how to do things such as taxes will make it easier. Graphic by Kelsey Jackson.
---
Navigating your 20s can be rough, but it doesn't have to be.
Any tips and tricks for a college student can be helpful; however, when it comes to navigating your years outside of being a teenager, life can be a little tricky. Here are just a few tips from students entering their 20s or are already in them:
When entering your 20s, it's important to start gathering and organizing the important documents you may need in the future.
Megan Benn, a sophomore biology major from Lompoc, California, said no one really tells you when you need to have all your important documents such as tax records, birth certificates and medical documents organized, but you will need them.
Benn also addressed the concern of being pushed off of your parent's insurance once you turn 26.
The advice Benn wished to have had when entering her 20s was how to act around people. Benn said when you act childish people will treat you so.
Benn said the best part of her 20s is feeling like an actual adult. Even though you're legally an adult at 18, Benn said her adult life didn't start until she reached her 20s.
Benn said, "You don't really realize how much of an adult you become until you reach your 20s."
KateLynn Norton, an incoming freshman who will be majoring in criminology from Las Vegas, Nevada is 24, and said she would have liked to have known the benefits of keeping a full-time job, since this can help with things such as car payments and insurance.
Norton would advise those entering their 20s to go to school and stay in school.
"Go to school," Norton said, "That's one thing I really wish I had done."
While in her 20s, Norton said she wants to graduate college, start her career and settle down to start making a family.
Samantha Lyden, a freshman art major from Lehi, said she wishes there was more advice available to her.
"I would like to get advice on doing things like taxes," Lyden said, "Nobody really teaches you how to do it so I would like advice on that."
When she graduates, Lyden said she wants to be able to function and know how to live without relying on the steady pace of being a student.
"I've always been a student; I've never not been a student," Lyden said, "So it's really scary when you grow up and you have all this freedom that you don't know what to do with."
Whether it's filing taxes or gaining newfound freedom, Lyden said she wants her 20s to be full of adventure and doing things for herself and hopes others can do the same.