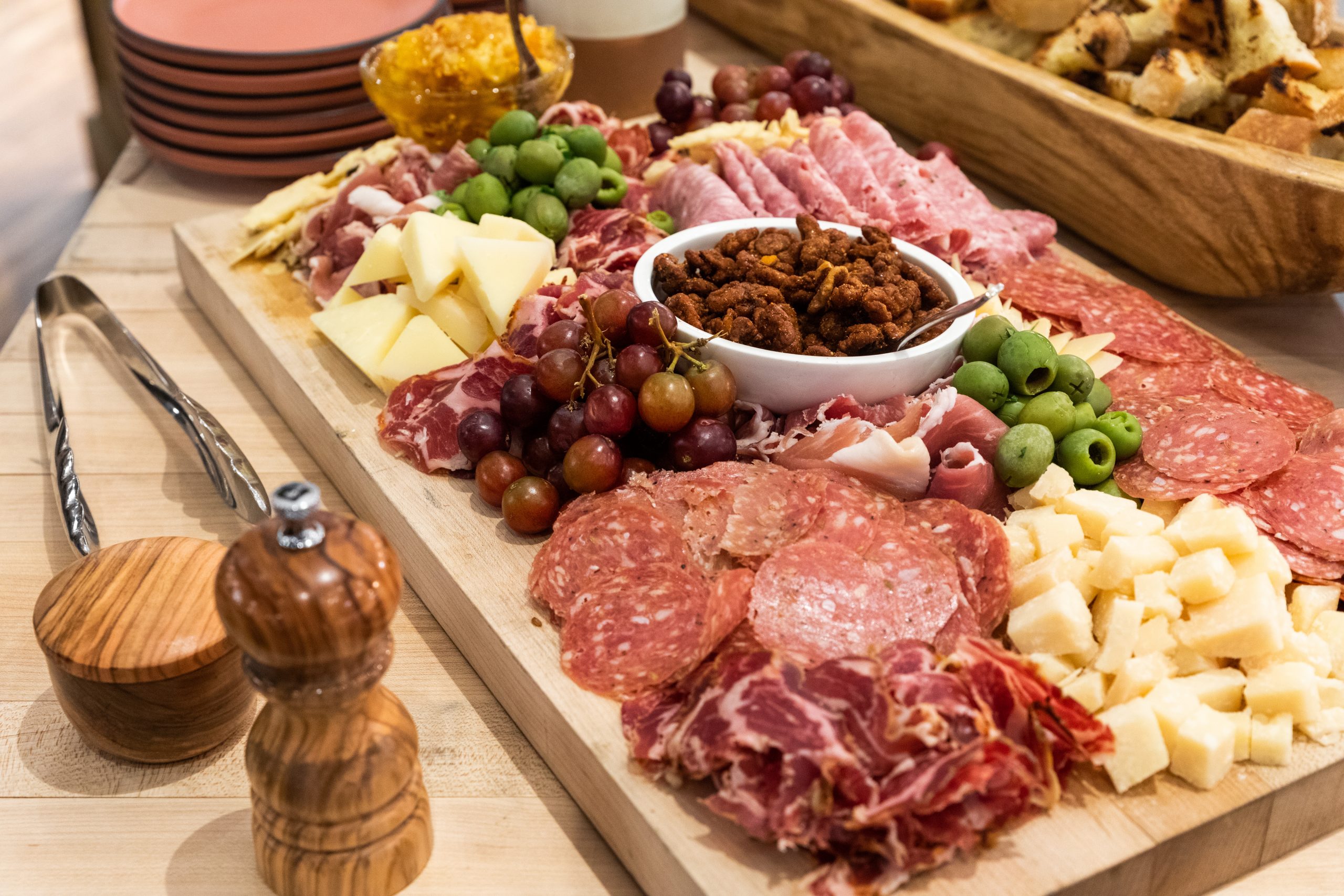 Dixie State University's annual Taste Around the World event features foods from all around the world. This year's event will be held on March 4 at noon on the Edith S. Whitehead Building lawn. Photo courtesy of TNS.
---
Bon Appetite!
Dixie State University students have the opportunity to sample foods from different cultures at the "Taste Around the World" event.
Taste Around the World is an event presented by the DSU Multicultural and Inclusion Center as a part of Diversity week on campus.
"This has been our biggest signature event as a department," said Mike Nelson, assistant director of the MIC. "It focuses on food from various cultures, races and ethnicities, but that's not exclusive to only multicultural students."
Nelson said this event is a way for DSU students to get out of their comfort zone and try something new. Trying new things and learning new ideas from different cultures is an essential way to add inclusivity on campus.
"Food is such a connector," Nelson said. "Food is one of those things that is so unique to every individual culture. With every individual and family, there are those special recipes that grandma passed down from generation to generation; it's universal."
Culture is not a term that is only explained through the aspects of race and ethnicity, Nelson said. Culture can involve the geographic region you come from or even your religious practices. It is anything that involves your family history and origin.
Nelson said even Utah has a particular culture, so local students can get involved at the event as well.
"At freshman orientation, we asked our in-state students 'what is something that is a part of Utah culture?', almost all of their answers were 'fry sauce,'" Nelson said. "So, culture is not just something that is exclusive to students of different races, but something all of us can enjoy."
Jasmine Magana, a senior Spanish major from Los Angeles, said she is preparing chicken floutas with guacamole, salsa, cheese and sour cream.
"Growing up, my mom and I would make hand-made tortillas corn and flour," Magana said. "We would make flautas, also known as taquitos, stuffed with chicken and cheese. To top it off, we make a tomato salsa, add cabbage, a drizzle of Crema Mexicana and a sprinkle of Cotija cheese. My mom says the salsa is the main thing that brings it all together."
Magana said "Taste Around the World," is the chance for students to broaden to their flavor pallet. It also gives those who cook a chance to share what they learned while growing up in their home kitchens.
"The way you prepare something makes it yours and the different flavors that are added makes it unique," Magana said.
Another student who is excited to prepare a dish from her culture is Miss Native Dixie herself, Phyllis Kitseallyboy. The senior exercise science major from Kirtland, New Mexico, is preparing frybread with squash, corn and ground beef.
"At this event, I'm able to share my Navajo culture with DSU," Kitseallyboy said. "So many people are intrigued by the food me and the Native American Student Association have put together."
Nelson said frybread is a staple to the Native American diet. It is a dish students can always expect to see at "Taste Around the World."
"Frybread is four simple ingredients," Kitseallyboy said. "Blue Bird flour, salt, baking powder and hot water. You knead the ingredients into a dough, then fry it. It was a super easy bread to make and it reminds me of home."
"Taste Around the World" is an event that brings everyone together and can even help you make new connections and friends, Kitseallyboy said.
Nelson said the variety of dishes prepared are almost never the same annually, but students can expect to see Dutch-Oven potatoes, Cowboy beans, several Asian and African rice dishes, Polynesian food and more.
"By breaking bread, we are breaking barriers," Nelson said. "Many students will go to the event and experience a particular dish they have never eaten before; it opens their eyes."
Other events happening during Diversity Week include "Conversations at High Tea," "Operation Underground Railroad," the "El Baile de Primavera" dance, "Pizza and Politics" and the "Treat Yo' Self" event.