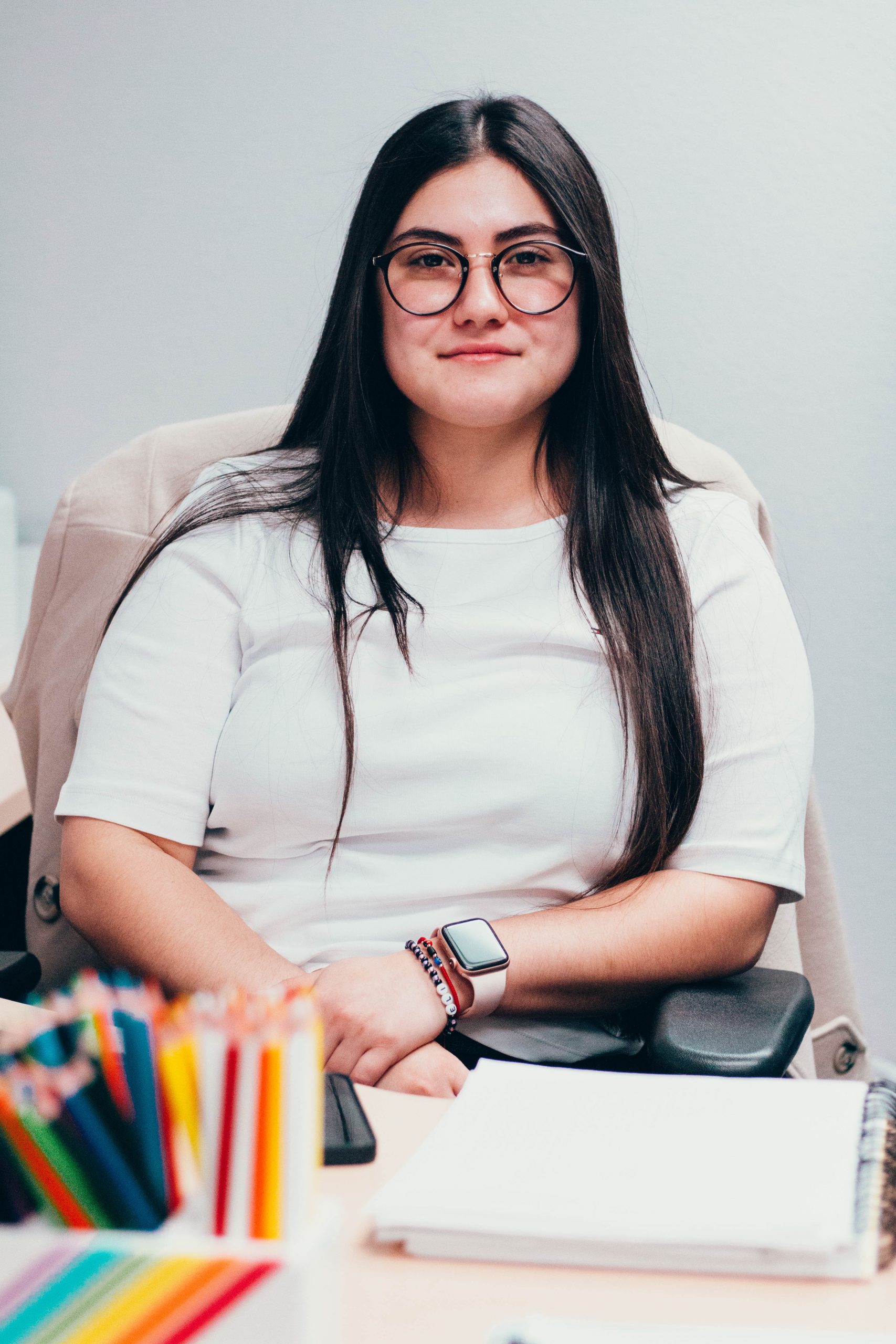 Elizabeth Aguirre, Dixie State University alumna, has recently been hired as the new Aguirre's office is in the Resource Center located in the Val. A. Browning Learning resource Center room 207. Photo by Nickelle Blanton.
---
Dixie State University's LGBTQ students can now access their resource center with a new LGBTQ coordinator to greet them.
After a search committee of faculty and staff interviewed and recommended her for the job, she was hired and ready to start on Jan. 27.
Elizabeth Aguirre graduated from DSU in fall 2019 and has been a part of the LGBTQ community on campus for three years. She was an assistant to DSU's first LGBTQ coordinator from 2016-2017 and also the LGBTQ Student Association President during her time as a student.
Within Aguirre's first week on the job, she has revived the LGBTQ club and officers have been chosen. The club held its first meeting of the semester on Feb. 5 and will complete its first service project by the end of the month, Aguirre said.
Latest In News:
More events for the LGBTQ club are on their way since Aguirre established an event coordinator position at the most recent meeting. Students will now be able to hold events officially and be recognized as an organization on campus once again.
"DSU should expect a young professional who is passionate, yet respectful of all individuals," said Chief Diversity Officer Tasha Toy. "You are going to see more partnerships, more activities, more structure and [more] professionalism to the resource center."
Nicholas Holst, a sophomore communication studies major from Salt Lake City, said he was pleasantly surprised to find a familiar face when he entered the resource center.
"It's going to add a more well-known presence," Holst said. "I feel like last year we were out of an adviser for the majority of the time, so now it can add some legitimacy to the center and help improve LGBTQ relations to campus."
Aguirre said she has planned a safe zone training for faculty and staff near the end of February (a date has not been set) where she will address questions and concerns. She said she is hoping to reach out to professors and staff to address any personal questions not related to campus-specific procedures as well. Getting even deeper into the LGBTQ community, Aguirre said she also wants to address major specific issues that students could run into in their field of choice when they graduate.
"I really want to just be able to bring a safe space, a welcoming space and [an] inclusive space," Aguirre said.
Aguirre said she is focusing on not only the diversity, but the inclusion of the LGBTQ group at DSU.
"You can't have diversity without inclusion," Aguirre said.
Aguirre's office hours are Monday – Friday 9 a.m. – 2 p.m. in the resource center located in the Val. A Browning Learning Resource Center room 207.

Want to read more? Follow us on Twitter and Facebook for daily articles and updates!