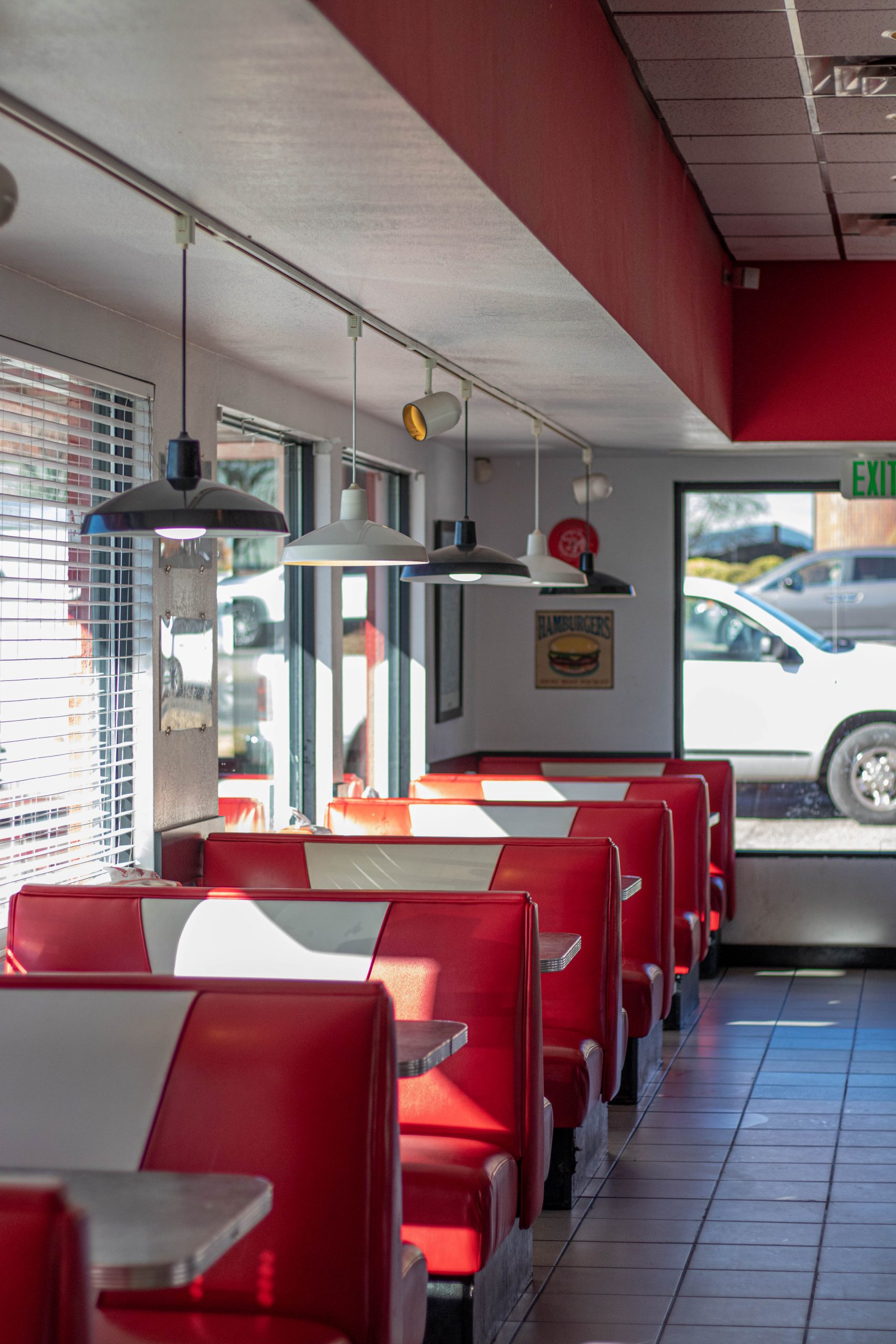 Iceberg drive inn is one of the popular food spots in Saint George. They are known for their delicious shakes and burgers. Photo by Breanna Biorato.
---
Pizza, sandwiches, coffee and doughnuts are coming in hot to the new food heaven of St. George.
Foodies can be best described as someone who is interested in food, whether it is eating or cooking it. With the increase of restaurants coming to town, St. George is turning into a foodies' paradise.
According to a report by the U.S. Census Bureau, St. George has been in the top 20 fastest growing cities and with the growth, comes people who enjoy and need food.
Amber Denning, international student life coordinator, said with the increase of population comes a rise in the economy, which is more suitable for restaurants to succeed in.
Others in the community, such as Michele Deceuster, food reviewer and owner of @STG_eats on Instagram, said she noticed the growth of the city and the need for new restaurants.
"I moved here 9 years ago and St. George was mostly chain restaurants," Deceuster said. "I've definitely seen a lot more local restaurants open up during that time and I love it; 2020 is going to be a good year for the St. George foodie scene."
The economic summit announced the restaurants coming this year are Blaze Pizza, Dutch Bros Coffee, Mo Bettahs Hawaiian Style Food, LongHorn Steakhouse, Jersey Mikes and Pinkbox Doughnuts, Deceuster said.
With new restaurant locations coming to town, it opens up new eating options for students at Dixie State University.
Isaura Hernandez, a junior criminal justice major from Los Angeles, said it is great more restaurants are opening up in town and that students get to experience other cultures and tasty food.
"In life, I don't like wasting two things: money and food," Hernandez said. "So, if good restaurants open up with affordable prices, you can count me in."
The food varieties opening up will bring a new way for students to expand their taste pallets.
"We are getting more diverse and ethnic food restaurants in the area… people are interested in trying something new," Denning said.
Having diverse eating options also caters to the tourists that visit St. George each year.
"We've got a ton of tourists each year as well that come through and eat out," Deceuster said. "So, St. George is a good spot for new restaurants."
Students can expect the continued influx of restaurants in town that provide a wide variety that appeals to every student.
Want to read more? Follow us on Twitter and Facebook for daily articles and updates!