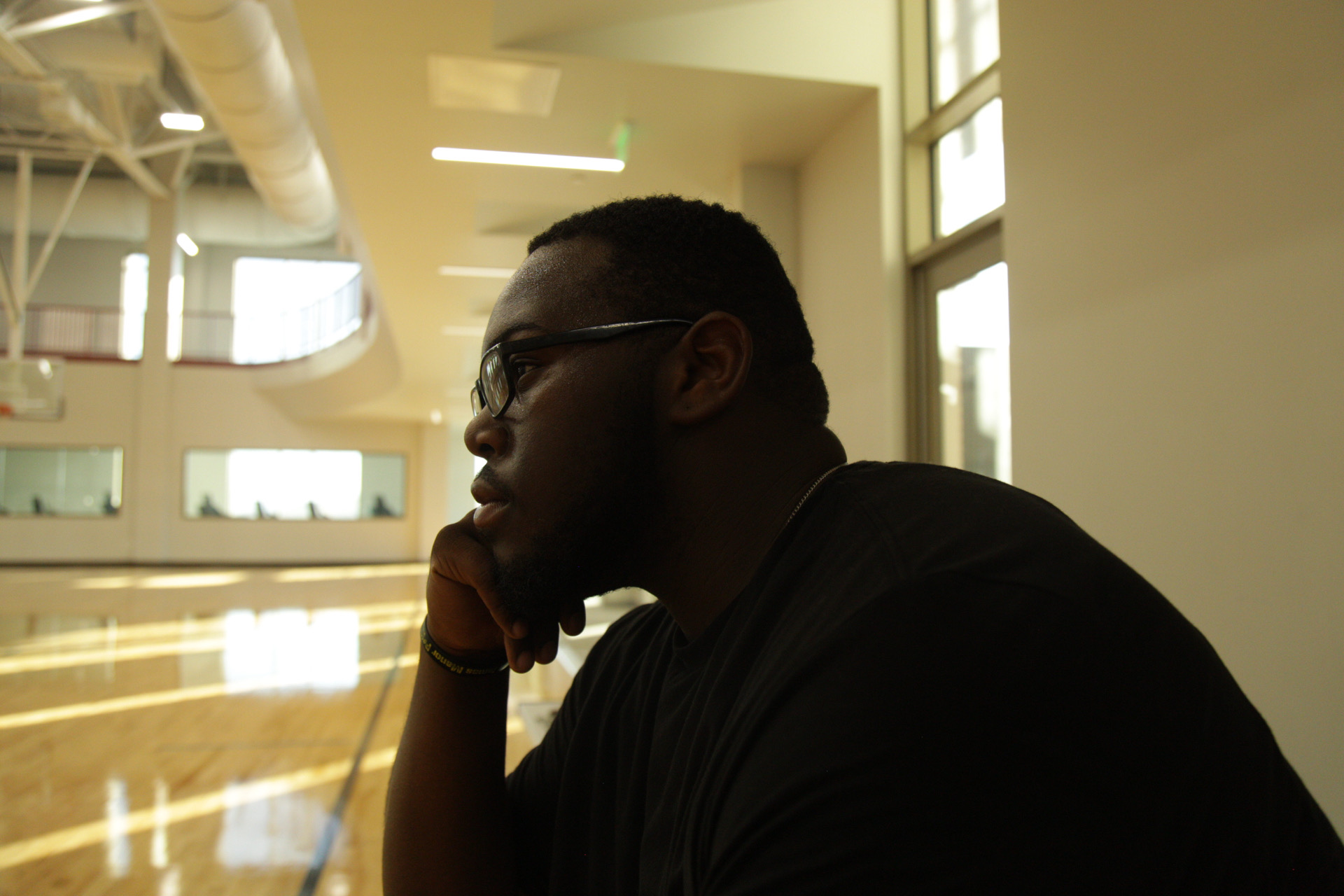 DSU student athletes have a lot of responsibilities on the court and off the court regarding sports on top of their academics. Athletes have unique challenges that only some can relate to and should find proper help when struggling with managing and seek help when necessary. Photo by Jessica Johnson.
---
There are different challenges students face when attending a college or university, from getting homework completed on time to getting acquainted with peers and figuring out a career path; however, student-athletes have a few additional challenges they face: practice schedules, depth chart positioning, training sessions, worrying about performance and doing their best to make sure their minds and bodies are in optimal condition. Because of these additional stresses, there is an outlet specifically for athletes to turn to.
Ron Chamberlain, the director of counseling and sports psychology, said: "I see myself as a campus resource, specifically for student-athletes where they can come when they are feeling stressed, overwhelmed or have a problem. They can come talk to someone and – when appropriate – we can talk about ways to help them."
Chamberlain said he is different from a regular psychologist because he not only has the training and background for clinical psychology, but he also has specialty training in sports performance psychology.
"It's a place where they can come and talk about what is going on in their lives, and be listened to," Chamberlain said.
Athletes may be fearful or worried about the possible social repercussions they will face if they seek mental help or guidance.
A former Dixie State University athlete, who wishes to remain anonymous because of potential negative feedback, said, "I was honestly fearful of what my teammates, coaches, family members and friends might think of me if they knew I needed to see a sports psychologist."
Dr. Chamberlain's services are completely free for all DSU athletes.
Shane Hardy, a former DSU football player from Ogden, said: "In the sports I was involved in, it was all about being the toughest or hardest guy possible. It was strongly discouraged from a young age to [talk about] any mental concerns, and put them away in a deep dark hole and 'man up' or 'get your head in the game.'" Hardy said.
Because challenges like these are unique to athletes, Chamberlain has taken the necessary steps to help individuals facing similar challenges like depression, anxiety, eating disorders or substance abuse by taking additional steps to help this specific group.
"It's a little harder to talk to your family members, coach, teammates or roommates, but to have someone who is not really involved in your day to day life is easier," Chamberlain said.
Athletes are constantly looking for new ways to better their game, and resources like Chamberlain and other sports psychiatrists may be just what they need to make the improvements they are looking for.
"A lot of our student-athletes are functioning normally, and functioning quite well in school and in sports, and they are looking for that mental edge on how they might perform even better," Chamberlain said. "That is where we look at the mental skills training and the performance enhancement approach to help them go to even higher levels of performance."
  Individuals seeking guidance can contact Dr. Chamberlain through text or by calling at 425-409-4012 or at his email ronald.chamberlain@imail.org. His office is number 183 in the North Burns.

Want to read more? Follow us on Twitter and Facebook for daily articles and updates!