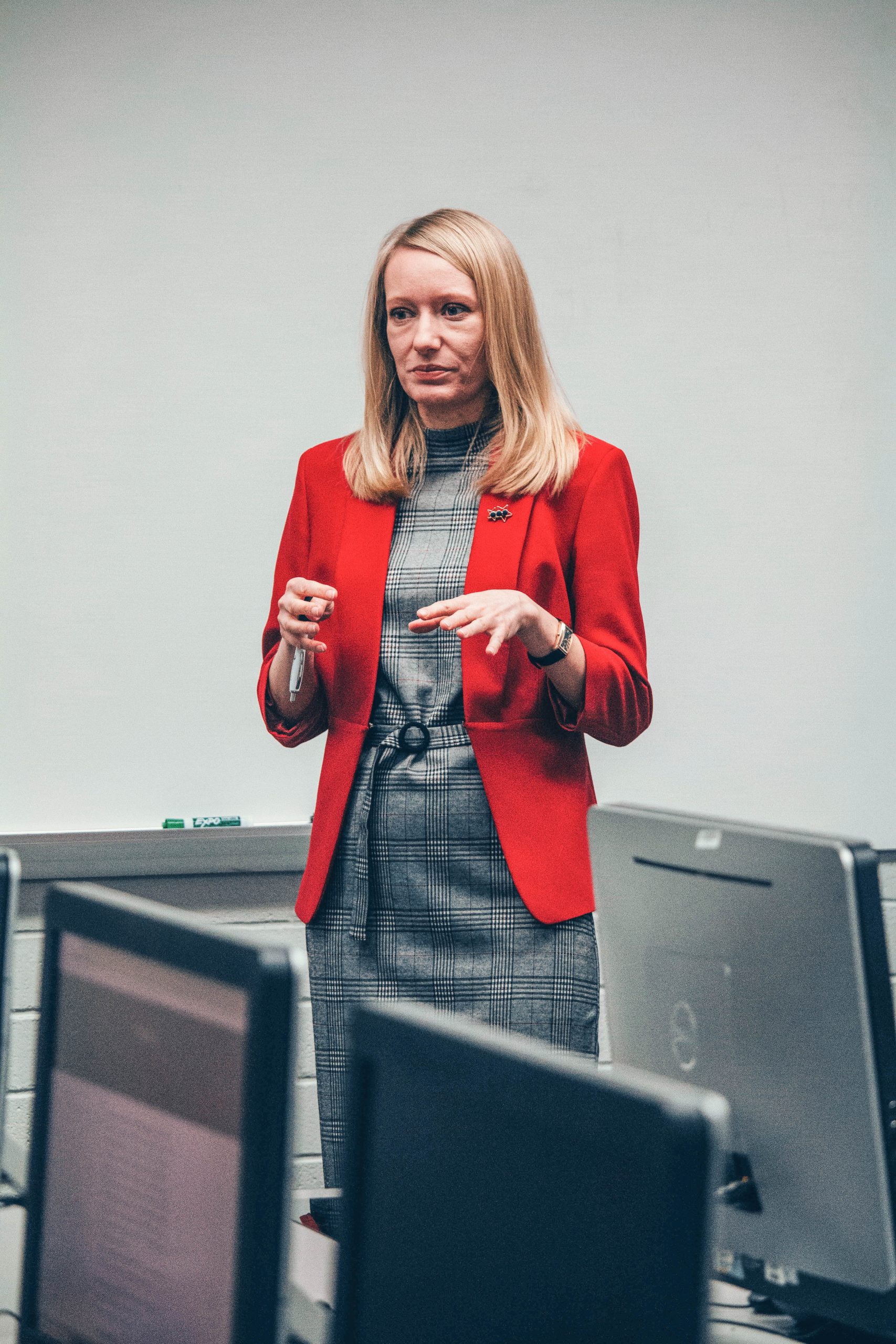 ---
Five-thousand-four hundred-and-seven miles away from St. George lies Siberia, Russia, where a Dixie State University professor got her start.
From a young age, Olga Pilkington, assistant professor of English, knew she wanted to be a teacher. Her father was a chemistry professor and her mother worked for a research institute and was a scientist, so she was familiar with the academic setting; however, she was not interested in science.
"From about high school years, I discovered that I had a passion for teaching – I was working as a tutor, " Pilkington said. "At that point, I knew that I would be an English professor."
Pilkington was raised in Siberia, Russia, during the Cold War, which influenced her to become a professor at DSU. Life in the Soviet Union was stable and housing and education were assured, as was the prospect of finding employment, Pilkington said.
"I would not describe my life as full of hardship during the Cold War years," Pilkington said. "That being said, there were not a lot of choices. In comparing my life to the lives of my parents, I'd say they had more stability and I had more opportunities."
It was the end of the Cold War and the dissolution of the Soviet Union that proved to be more challenging, Pilkington said. At that point, the society's values shifted and her family, who used to be respected for their intellectual contributions to the community, suddenly found themselves at the bottom of the social order. It was the turn of the rich, uneducated, ruthless businessmen to be respected and admired, Pilkington said.
People on the government payroll were sometimes only partially paid and left without being paid for months at a time.
Financially, the struggles were difficult, but during this time there was also excitement associated with new changes and ideas.
Pilkington was a child as these events unfolded and remembers attending public debates about the future of her home country.
"We want you to succeed, and we know that success does not look the same for everyone. We are here to work with you – an individual."

Olga Pilkington, Assistant Professor of English
Despite her struggles, Pilkington still moved on to pursue her dream career: a teacher.
She then met her now late husband, Ace Pilkington, who was a professor at DSU.
The two fell in love and Olga Pilkington decided to move to St. George to be with him and she then started working as a professor as well in 2003.
After falling in love with Ace Pilkington, she then fell in love with teaching students at DSU.
Pilkington wants to transfer for her enthusiasm for learning to her students by interacting with students one-on-one.
DSU is still a relatively small school and is personable, Pilkington said. The small class sizes allow for meaningful interactions among students and between students and faculty to happen more organically, Pilkington said.
"The best part about teaching for me is building relationships with my students," Pilkington said. "Isn't it amazing that in the span of 16 weeks we can go from being total strangers to trusting each other, sharing ideas, collaborating on research projects?"
She tries to transfer her enthusiasm, and that can't be done without building lasting relationships. Students are not just people that should be taught something, but they are future professionals and perhaps future colleagues, Pilkington said.
"The faculty here truly care," Pilkington said. "We want you to succeed, and we know that success does not look the same for everyone. We are here to work with you – an individual."

Want to read more? Follow us on Twitter and Facebook for daily articles and updates!