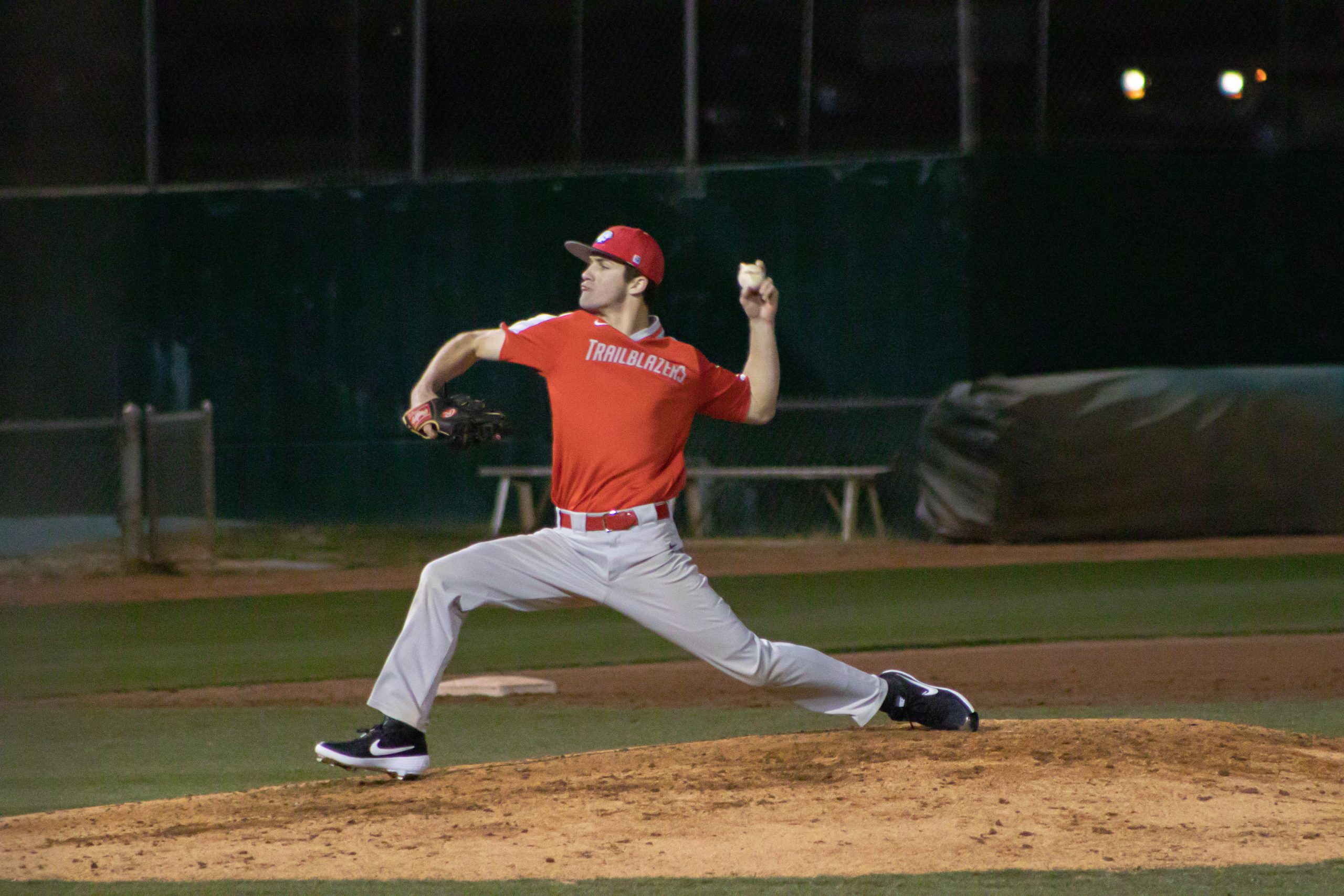 Brenton Hart, a freshmen from Lakeside, California. Preparing for their 2020 season, Dixie was hosting an inner-squad scrimmage and Brent Hart was pitching to his fellow teammates. Photo by Breanna Biorato.
---
After coming off a great season in 2019 (35-19), the baseball team is ready to take this new season with a vengeance. With a few practices under its belt, the feeling of excitement is almost tangible.
"Everyone is super excited; this is the time of the year where you can almost taste the first game," said pitcher Jimmy Borzone, a junior business administration major from Vancouver, Washington. "It's all you're looking forward to each day."
Fans should also be excited for this team, as they hold high expectations for themselves, said pitcher Braden Bonner, a senior exercise science major from Murray.
Bonner said, "Goal one is to win the conference."
Crowning the conference champions may seem to be a far way away and the beginning of any season can always be a rocky road, but this group of Trailblazers said they feel they are ready for the first pitch of the season.
"I like this team morale right now; everyone is pretty close," Bonner said. "We feel confident going into the season with this team we have here."
Being around 20 days before the first game of the season, this is something all teams wish to accomplish.
Bonner also said this team is meshing well and is moving forward as a unit as opposed to subgroups and individual progression.
Borzone and Bonner both said they look to make their impact on the mound and showcase the work they have put in this winter as a team.
"I'm mainly just excited to get back on the field with everyone," Bonner said. "I'm excited for the brotherhood you make. You don't really get that feeling until you are in the same dugout with each other going against someone else."
The team gets to handle its first test on Jan. 31 against Cal State San Marcos on the road.
"One of the biggest challenges this team must face this season is the strength of schedule," head coach Chris Pfatenhauer said. "We have a really good schedule, and we are going to play a lot of good opponents."
Latest in Sports:
After ending the last season with a strong record and an inspiring post-season push, the Trailblazers are going to get their opponents' best efforts each game they play. Pfatenhauer said another difficulty this team is working to overcome is being focused on the day-to-day goals and not looking too far ahead into the future.
"We have a team that won 35 games last year and was one game away from a regional, and we return pretty much the whole team," Pfatenhauer said. "Staying locked in on our goal of getting better every day is our biggest hurdle right now."
Pfatenhauer said he feels one of the team's biggest strengths this season is its offensive firepower.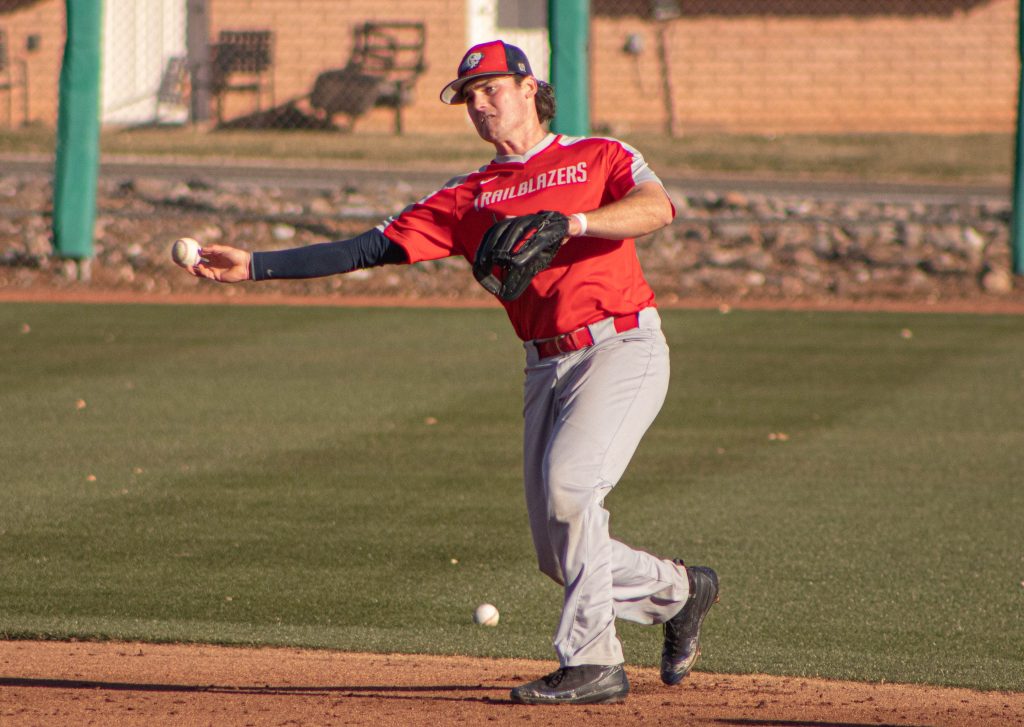 "Offensively, I think we are as good as we've ever been," Pfatenhauer said. With a lot of returning players this season, the players have a lot of experience against great pitchers.
As the team looks to set records offensively on the field this spring, it also looks to push players academically. Pfatenhauer not only praises the work they do every evening at practice, but said the members of this team also push themselves in the classroom.
The DSU baseball team has its first home game of the season on Feb. 7 against the Northwest Nazarene Nighthawks at Bruce Hurst Field at 2 p.m.

Want to read more? Follow us on Twitter and Facebook for daily articles and updates!