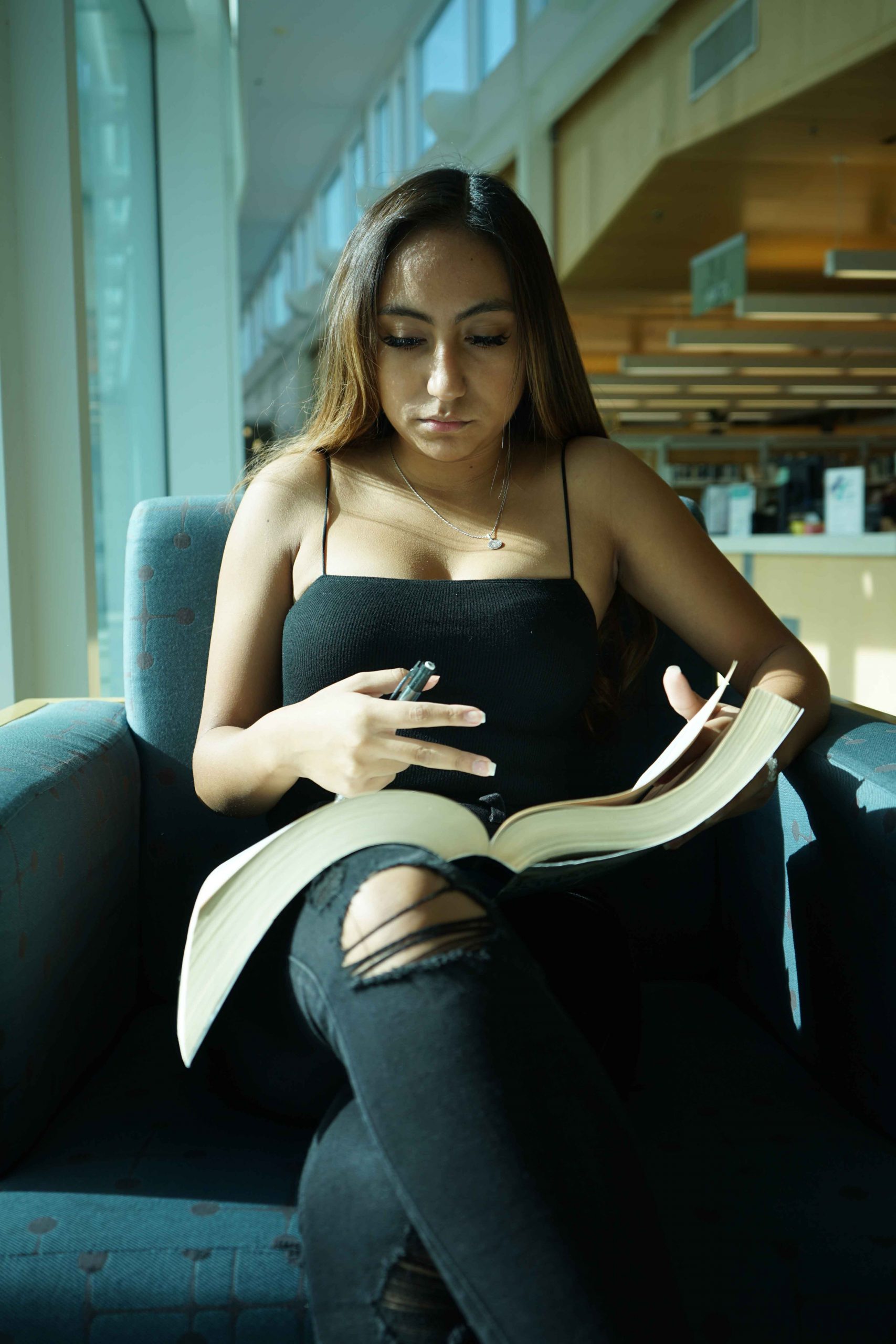 It can be a hard adjustment getting back into the semester routine after winter break. Photo by Michael Gonzalez.
---
 Now that you're back from your holiday break, it's time to slowly start easing back into the stressful rollercoaster ride we call school. 
There are a number of reasons why some Dixie State University students might be feeling stressed about going back to school after having a nice long break, but there are steps they can take to help them adjust quickly.
Be prepared
Dylan Matsumori, director of the DSU Booth Wellness Center, said when it comes to any type of transition there is always stress that occurs no matter how big or small the change can be.
When students come unprepared for the spring semester it can cause stressful situations, and no one wants to start off on the wrong foot.
"The spring semester is set up differently than the fall semester, which means students, faculty and staff have to plan accordingly," Matsumori said, "The spring semester tends to jump right in."
The best way for students to be prepared for the upcoming semester is to plan ahead, get all your supplies in order, like your textbooks. Make sure you have your schedule somewhere you can see it on a daily basis, and be prepared for any sudden changes that could happen to your schedule, like dropping or adding courses, Matsumori said.
Jessica Chavez, a junior elementary education major from St. George, said her main way of staying organized is to plan ahead and to not procrastinate. When making her schedule she makes sure not to overload herself with courses she can't handle.
"Try to get involved and have fun!" Chavez said, "Make sure you have your priorities set. For me, education always comes first."
Be aware of your resources
Being aware of your resources and using them to your advantage is a good way to ensure your success for the semester. There are many support systems on campus that can help you out if you are struggling, including a writing center that offers a variety of services and a math eLAB that gives you the option to set up a one-on-one touring session. They are both available to all students and are open weekly.
Make sure you take care of yourself mentally and physically
Making sure you take care of yourself mentally and physically is important in order to be prepared for the new semester.
Even if you are struggling with other aspects of life you can contact the DSU Booth Wellness Center that is available to all students and set up a quick appointment.
Visualize your daily schedule
Laisha Rodriguez, a freshman psychology major from St. George, said it's easier for her to stay organized if she writes things down. When she has a visual representation of her weekly schedule, it helps her plan her time effectively. Having a planner is a good way of staying on track.
"It also helps to keep your area where you study clean and tidy," Rodriguez said.
Starting a new semester with a completely different schedule can be challenging, but as long as you are proactive in tackling the semester, getting into the flow of school won't be so difficult.
Want to read more? Follow us on Twitter and Facebook for daily articles and updates!