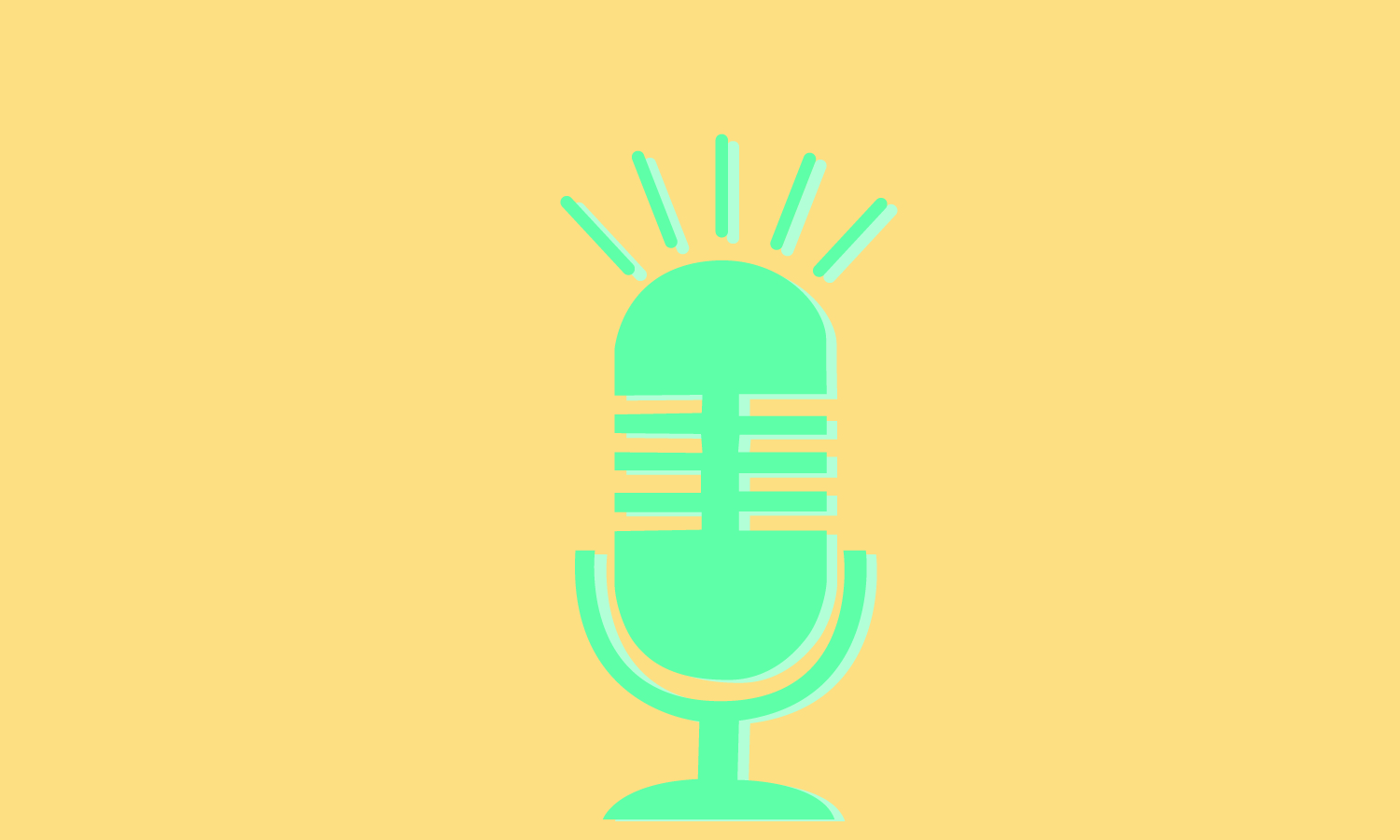 Graphic by Jade Cash.
---
If you've ever found yourself stuck hearing the same cycle of songs on your phone or the radio, you might want to take a look into podcasts.
Podcasts can provide an in-depth overview of a certain subject that can span a wide variety of categories. Crime, talk shows, and comedy and are just a few genres of podcasts that are popular right now.
Best talk show podcast
The Joe Rogan Experience is a podcast that has boomed in popularity in the past few months, according to Social Blade. The podcast is hosted by American comedian, actor, sports commentator, martial artist and television host Joe Rogan. It has become one of the world's most popular podcasts sporting millions of viewers per episode on average.
The podcast is attributed to being so popular because of the large variety in guests such as American whistle-blower Edward Snowden and the man who wants to take us to mars, the CEO of SpaceX and co-founder of Tesla, Elon Musk.
The Joe Rogan Experience podcast provides a diverse platform for people who want to understand public figures while still keeping the show in a light-hearted manner.
Jacob Medsker, a sophomore business and marketing major from Tooele, said: "The Joe Rogan Experience is kind of controversial because of the guests he can get on the show. It shows an interesting side of celebrities you normally wouldn't be able to get on television."
Best crime podcast
The best crime podcast would have to go to the Cold podcast. This podcast offers a real in-depth analysis of a cold case. Dave Cawley investigates the disappearance of Susan Powel, a wife, mother, and working professional from Utah, in December of 2009. The podcast explores three aspects of the case: Susan Powell's abusive marriage she was trapped in, the totality of the evidence against her husband, Josh Powell, and the records revealing the grooming Josh Powell went through via his abusive father Steven Powell that shaped him into the man he would become.
For those looking to glimpse at any law enforcement careers or are looking for a thrilling story about crime, the Cold podcast is the podcast for you.
"Its an ugly side to some real-life horror," said Justin Warrick, a sophomore sociology major from Tooele. "Stuff like this happens more often than you would think."
Best comedy Podcast
"What's up, hot dog?" is the common phrase you will hear when tuning into "Comedy Bang! Bang!"
"Comedy Bang! Bang!" is a weekly comedy studio podcast hosted by writer and comedian Scott Aukerman. This podcast is full of weird and strange comedy bits, such impersonations of famous celebrities and improv-style games that the host and guest star participate in.
If you are interested in a podcast that doesn't take itself too seriously, this may be what you're looking for. Comedy podcasts also provide a way to de-stress with a good laugh.
Andrew Austin, a sophomore business administration major from Tooele, said he enjoys when podcasts give an in-depth, well thought out show. As opposed to television, Austin said this gives the audience a chance to assess and really understand what the show is trying to provide.
"Its what the people want," Austin said. "People can finally have more than a five-minute late show interview."
Best podcasts for the people who don't like podcasts
Logan Gustafson, a sophomore biology major from Tooele, said he isn't a particular fan of podcasts because a vast majority of them are long open-ended discussions of a subject matter, usually controversial. Instead, he would prefer to give his full attention so he can enjoy a whole show.
If you're not a fan of these long podcasts, there are shorter podcasts just for you. Instead of needing to keep up to date with the large quantities of content being produced, there are podcasts that specifically accommodate shorter times.
These types of podcasts include Welcome to Night Vale, which is a twilight zone inspired podcast that usually only runs for an average of 20 minutes. The podcast provides a creepy and weird cast of characters in a fictional town called Night Vale. This is the perfect podcast to get your scare on for the Halloween season.
While it is not as long as other podcasts, these shorter podcasts have their advantages. You can sit down and enjoy a well thought out narrative orchestrated by a team of writers. As opposed to a classic podcast format of a Q&A interview style that tends to be on the longer side.
Want to read more? Follow us on Twitter and Facebook for daily articles and updates!