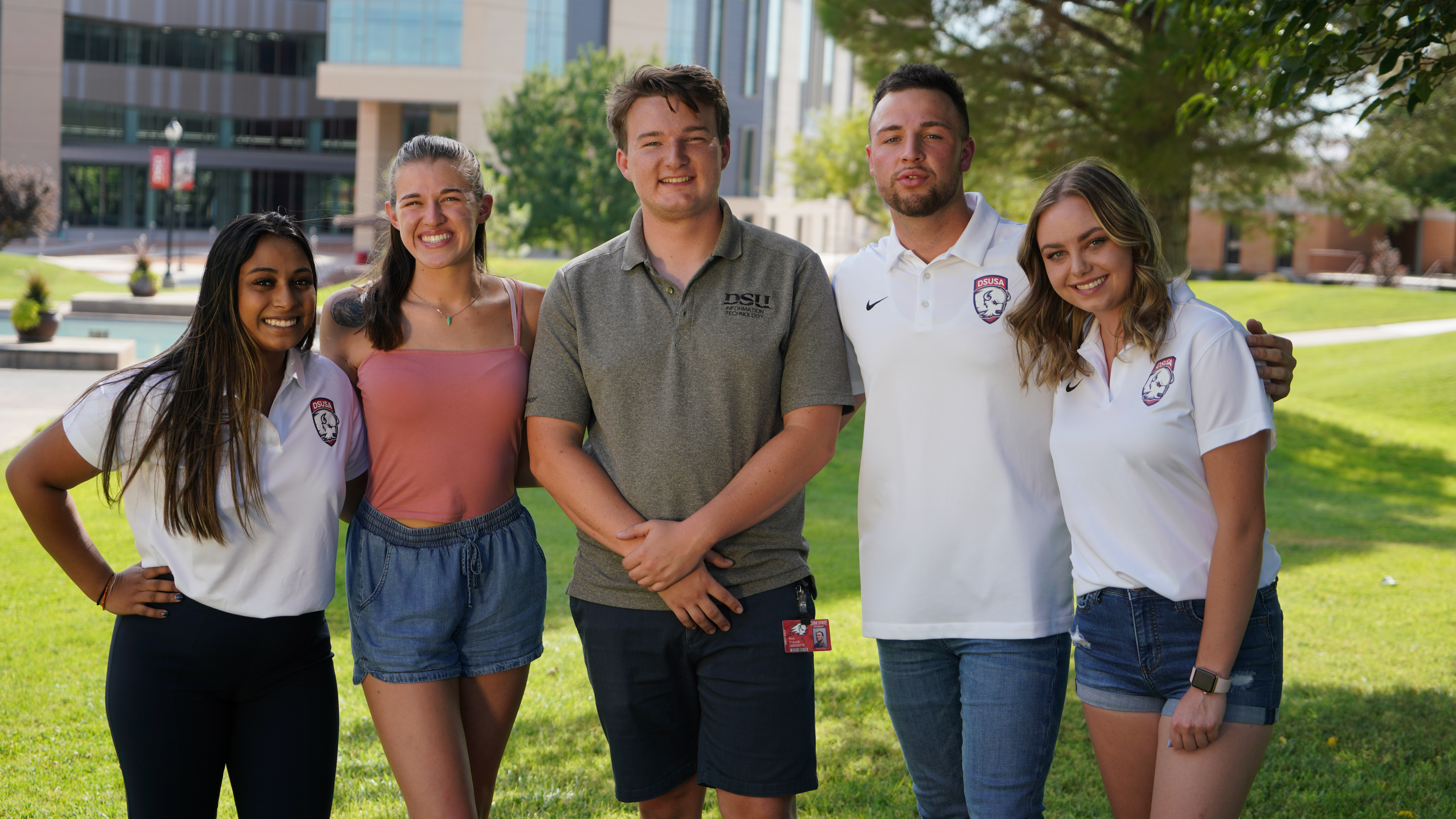 The current Institute of Politics student leaders gather together on campus for a photo. DSU students can have the opportunity to apply for internships set up by the Institute of Politics where they can gain experience working with political leaders. Photo courtesy of Jeremy Young.
---
If you have a dream of living in a big city, working for well known political names, and gaining experience that you can take with you into your career, than you're in luck.
Dixie State University Institute of Politics is taking applicants for students who want to spend a semester interning in Salt Lake City or Washington D.C.
Jeremy Young, director of DSU's Institute of Politics, said students who are accepted will get the opportunity to spend one semester interning in a congressional office at the state or federal level and the time to apply is now.
"So much of professional success involves meeting the right people and having the specific training you need in order to be an attractive job candidate," Young said. "These internships help students interested in public service careers both by building their professional networks and by giving them job training that is relevant to a variety of future careers in politics, government, public administration, or law, among other fields."
According to the flyer sent out by the DSU Institute of Politics student interns will participate in Senate and house hearings, responding to constituent mail, and assisting legislative assistants with projects.
Henrie Walton, assistant to the president for government and community relations, said he had the opportunity to intern at the state legislature and work with local legislation when he was a student at DSU and highly recommends that students take advantage of this experience.
Related Posts:
"Each intern is assigned to one legislature as serves as that legislature's full-time staff, Walton said. "They get an all-access glimpse at legislature office because they are right by their side for the seven week legislature session."
Walton said his favorite part of the internship was watching the state budget play out. He said Utah has a $17 billion budget, and he was able to watch and see how they manage and properly use the budget.
Internships are an important and essential part of the college process, said Shane Blocker, assistant director of career services.
"These internships are great opportunities to experience the world of politics," Blocker said. "You will be able to see from the ground up what it takes to be successful and what makes our political system run. If you have an interest in political science, this is the avenue to go."
Application deadlines are Sept. 27 for the congressional internship and the US Senate internship, and Nov. 1 for the state legislature internship. Students can apply on Handshake and if they have any questions, they can email Jeremy Young at jeremy.young@dixie.edu.
Want to read more? Follow us on Twitter and Facebook for daily articles and updates!