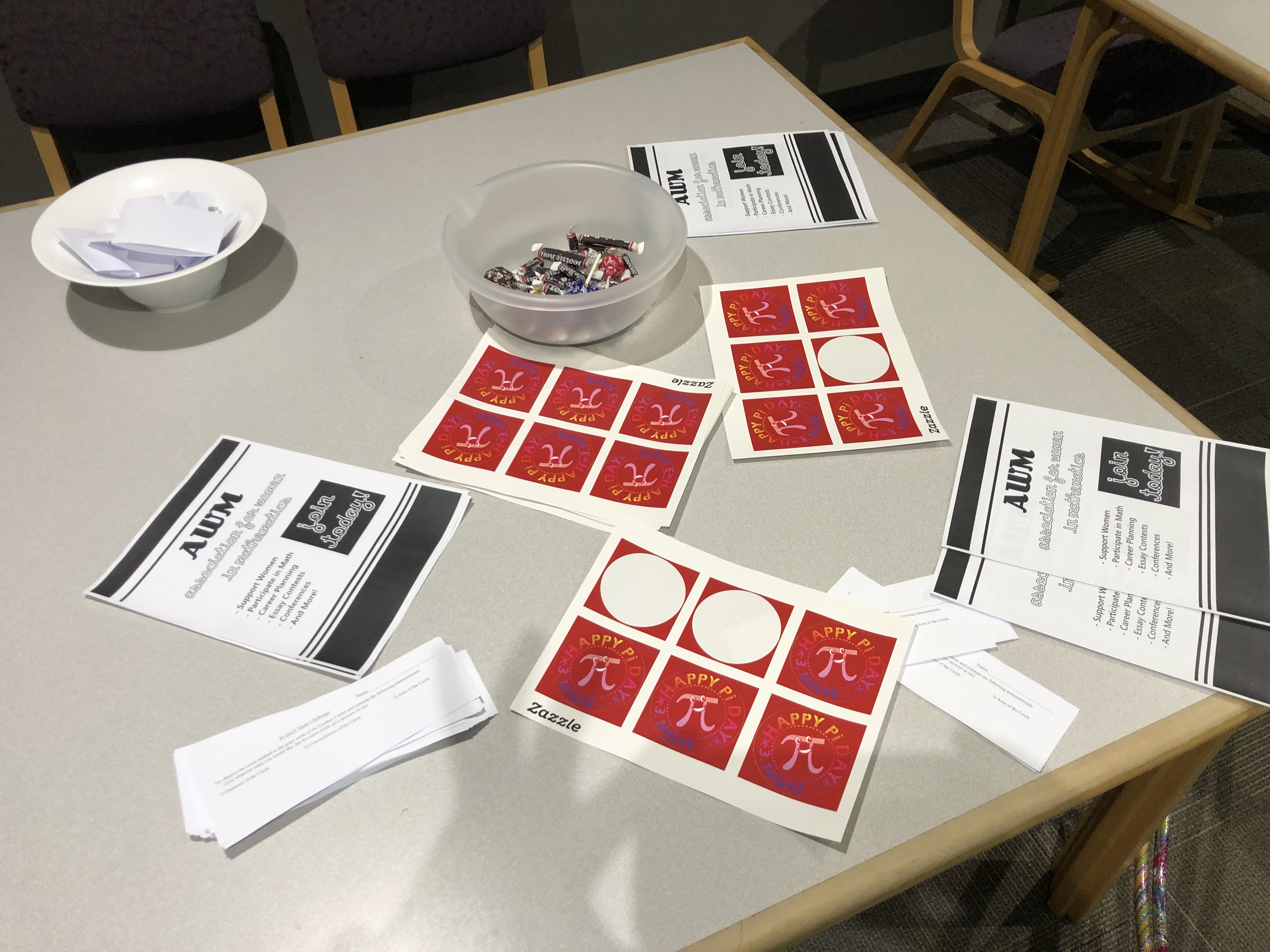 Photo courtesy of the Association for Women in Mathematics.
---
Academic clubs at Dixie State University are always looking for new members, especially since lack of members present at service projects could affect their funding.
"Small clubs have a hard time getting members out to events," said Rich Cracroft, a junior information systems and analytics major from Las Vegas. "Part of this is that academic clubs specifically tend to have lower membership in general, especially active members, at least in my experience."
Cracroft said funding being tied to showing up for events does make sense since it contributes to DSU's Carnegie Classification — a system for classifying comparable colleges and universities — and provides justification to the administration and other bodies as to why clubs should receive institutional support.
"I have noticed, as [has] the rest of the clubs branch, that it can be more difficult for the clubs with fewer members to do service projects that they are required to do," said Bailey Carter, academic clubs representative and a sophomore theater major from St. George. "Because of this, the clubs branch works closely with the service branch to provide as many service opportunities for the clubs as possible. Those opportunities count toward the service requirement for clubs and also provide merit money to participating clubs."
Carter said the clubs branch also provides opportunities for clubs to publicize themselves, including Club Rush and the newly introduced Clubs Tabling, which gives three clubs per week the chance to show off to the DSU student body and share their respective messages and missions. Each club's president also has the chance to invite others to their events and publicize during the Inter-Club Council meetings every other week.
Hillary Beecher, vice president of clubs and organizations from St. George, said while she can see how smaller clubs might have a more difficult time completing service projects and getting club of the month or year. However, all clubs have the same resources when it comes to DSUSA's clubs branch and the number of students needed to pull off a service project is lower than the number necessary to start a club in the first place.
Beecher said: "A service project only requires five members for a total of one hour in order for it to count as a completed project. I do understand clubs with smaller numbers have a hard time completing service projects; however, it is required to have 10 members to start up a club. That being said, they should have no problem getting at least five members to participate."
Clubs are also required to use Blazer Link, a website which has been labeled as confusing even by its advocates.
Cracroft, Carter and Beecher all said, while Blazer Link can be confusing at first, it's an extremely powerful tool that could be of great benefit if students were given more help up front understanding it. Beecher said understanding Blazer Link is also a requirement in each club's branch position.
"There are so many incredible tools that will help clubs and club presidents be a lot more organized and be able to improve the way that the club runs as a whole," Cracroft said.