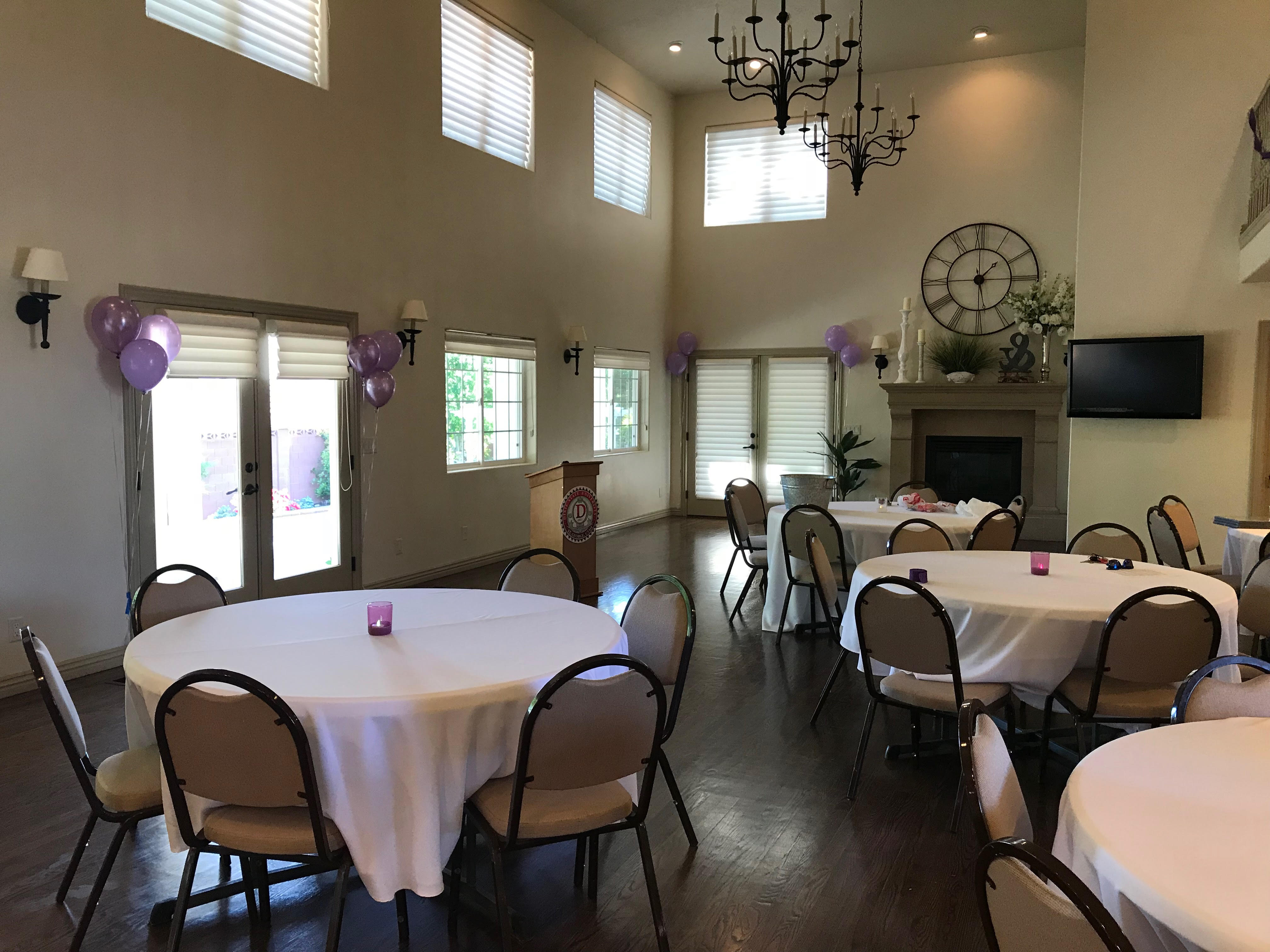 Photo courtesy of Katie Perkins.
---
As the semester comes to a close, the LGBTQ+ Resource Center is providing students with a night to be acknowledged for academic accomplishments, achievements and contributions.
Dixie State University is hosting the second annual DSU Lavender Graduation Banquet for LGBTQ+ students earning a degree or certificate for the 2018-2019 academic year.
According to The Human Rights Campaign, Lavender Graduation is a cultural celebration that recognizes LGBTQ+ students of all races and ethnicity's and acknowledges their achievements and contributions to the university.
Lavender is important to LGBTQ history as it is a combination of the pink triangle that gay men were forced to wear and the black triangle designating lesbians in concentration camps in Nazi Germany, according to  The Human Rights Campaign. The LGBTQ civil rights movement took these symbols of hatred and combined them to make symbols and a color of pride and community.
Katie Perkins, LGBTQ+ resource center coordinator, said, "In planning this event a lot of education happens, and it is to honor LGBTQ students for their accomplishments in earning their degree given the added barriers that they have."
LGBTQ+ graduates will be recognized at this banquet and will receive a lavender cord to wear at graduation.
Perkins said some of the student leaders from the Multicultural and Inclusion Center are volunteering to help set up the event being held in the Kenneth S. Gardner center.
Naomi Vazquez, a junior media studies major from Park City and vice president of public relations for the MIC, said: "The banquet ties in with diversity and inclusion, so the MIC wants to support in any way that we can. We love being able to work with other resource centers on campus and support each other's mission, especially when it goes along with providing support and recognition and celebration for diversity on campus."
Sam Kuo, a freshman sociology major from Baltimore and president of the LGBTQ+ club, said, "It is a way for LGBTQ+ students and allies to build bridges between each other."
Perkins said students might not have family support to help them celebrate this accomplishment, so the LGBTQ+ Resource Center can be that chosen family for them.
"Each Lavender Banquet will be where the community can come together if they want to give to the students and they want to give to the resource center; all of it is going to go straight to scholarships," Perkins said.
Money raised during the banquet will go toward a scholarship being created for the coming fall semester called the Lavender scholarship, which will benefit incoming and continuing LGBTQ+ students, Perkins said.
The Lavender Graduation Banquet will take place on April 1 from 6-8 p.m. in the Gardner Center Ballroom and is free for all students, faculty and staff with a DSU ID.