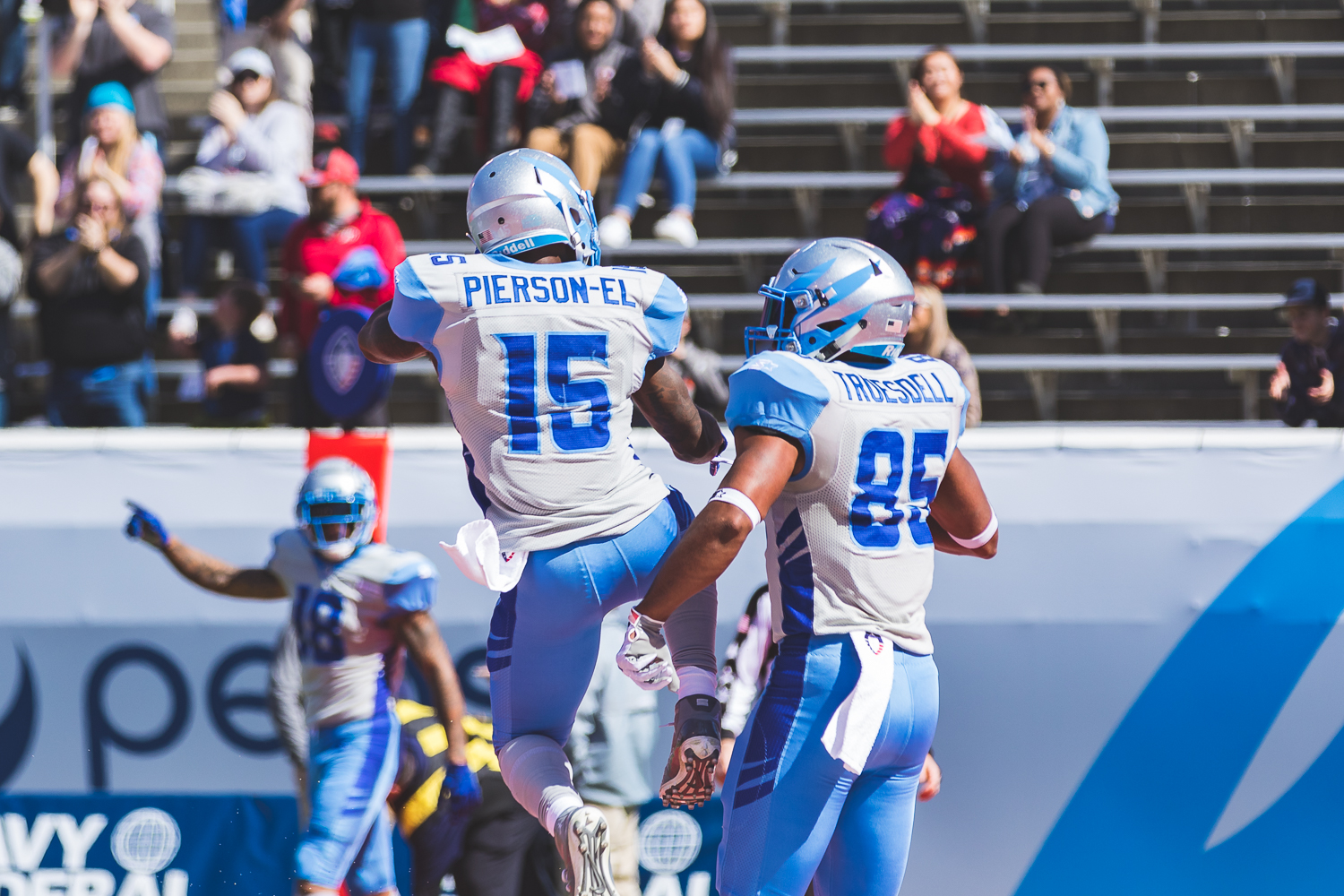 Salt Lake Stallions, Alliance of American Football at Rice-Eccles Stadium in Salt Lake City, Utah on 3 16, 2019. Photo courtesy of Joel A. Davidson, UteZone and 247Sports.
---
Adding on to the list of professional sports teams in Utah is the first professional football team, the Salt Lake Stallions who are part of the Alliance of American Football.
The AAF is a professional American football league that was founded by Charlie Ebersol and Bill Polian. The league consists of eight teams. It is split into two conferences; the Western Conference and the Eastern Conference.
Noah Warren, a freshman general studies major from Las Vegas said the AAF is a fun league to watch considering how new it is.
"The league just started and it already has a lot of people's attention," Warren said. "I don't see it becoming as big as the [National Football League] but it definitely looks like it has potential to grow into something huge."
Utah is the home of the Salt Lake Stallions; The Stallions currently have a 2-4 record. They are currently in last place in the Western Conference, just one game below the Arizona Hotshots according to the AAF website. The Stallions sit in sixth place in the AAF.
The Stallions have scored a total of 112 points this season. With an average of 18.7 points per game, they are third in the league for points, trailing ahead of the Atlanta Legends and the Memphis Express. The Stallions have thrown for 1,179 yards this season while rushing for 603 yards.
Nate McDonald, a freshman general studies major from Layton, said the Stallions aren't very good yet, but it'll be enjoyable to watch them get better.
"It's the first year that they are a team," McDonald said. "People can say whatever they want but they'll get better within the next couple years as the team and league grow."
Brendan Delfosse, a freshman biology major from Fontana, California, said coming to Utah for college wasn't a bad decision because of all the professional teams the state has.
"Even though we're not in Salt Lake, it's still pretty cool to have a team represent Utah," Delfosse said. "It gives everyone a new team to root for."
The Stallions continue their season with a game against the San Antonio Commanders on March 23 at 5 p.m.
The Stallions look to be one of the four teams that make it to the AAF playoffs starting on April 20. The championship for the AAF will be held in the Ford Center at The Star in Frisco, Texas on April 27.