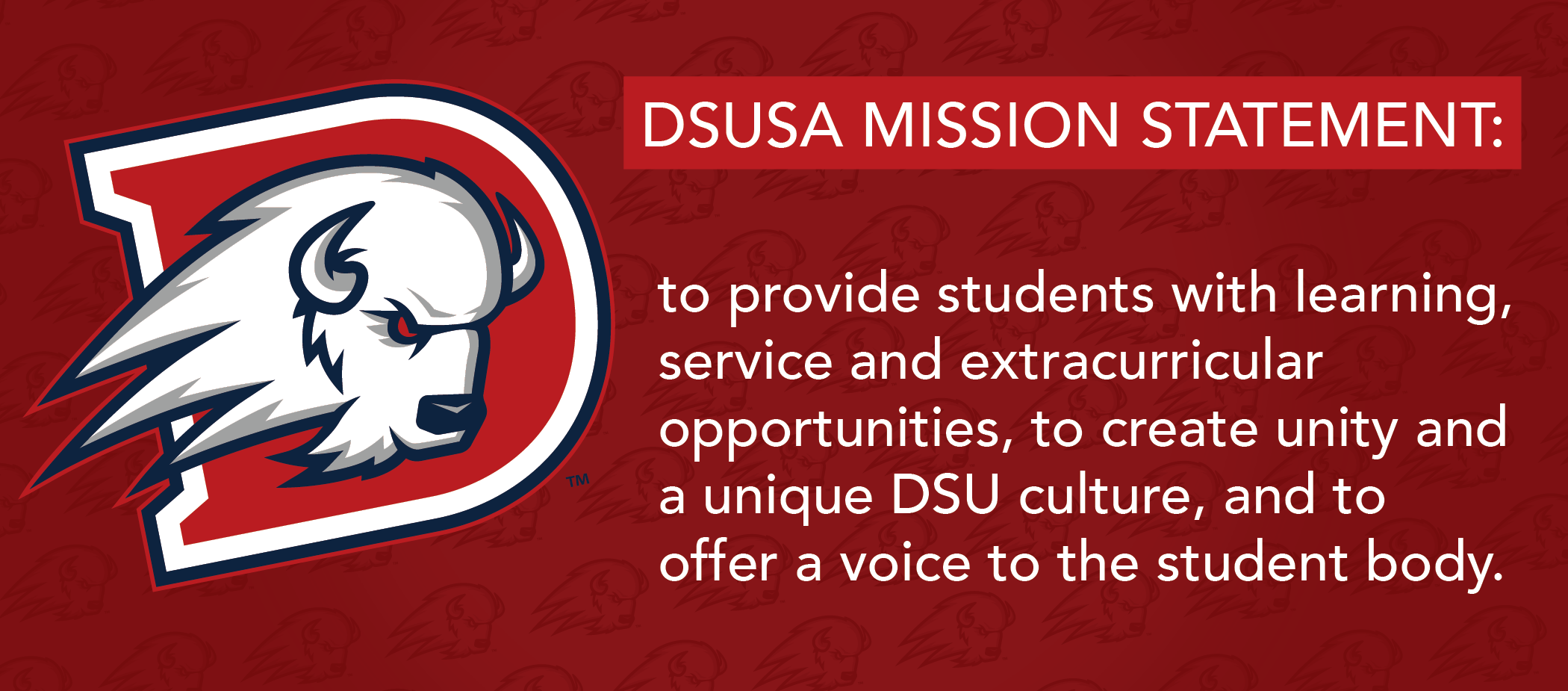 Graphic by Valerie De La O.
---
With student government elections coming up, you may be wondering, "What exactly does the Dixie State University Student Association do?"
The student government is organized into six branches, with a vice president over each branch. Each elected vice president has a seat on the executive council, and the council includes the student body president, vice president of academics, vice president of clubs and organizations, vice president of student life, vice president of public relations and vice president of service.
According to the DSU catalog, the mission of DSUSA Student Government is to provide students with learning, service and extracurricular opportunities, to create unity and a unique DSU culture, and to offer a voice to the student body.
The student body president is involved in student activities and leads the President's Cabinet to make sure every student has a voice. To find out more about the duties of the student body president and what the position moderates, click here.
According to campus resources, the vice president of academics assists students in achieving academic and life goals. The Student Senate funds academic pursuits such as research and conference presentations, and advocates for the students' collective academic interests at DSU.
"I oversee all the clubs here at [DSU]," said Hillary Beecher, vice president of clubs and organizations from St. George. "We make sure students are being part of a club or have that little family envision so they can be a part of something." 
Beecher said her job is to make sure the 80-plus clubs and organizations on campus are spending their funding correctly, representing DSU and getting their service hours in.
Brett Coleman, a junior communication major from Midway and the vice president of public relations, said, "Most of [my job] is focusing on the advertising that we do to make sure students know about the different events that are happening on campus sponsored by the student association."
Coleman said he loves the interaction he has with students as well as the team he leads.
Aspen Fairbanks, a junior psychology major from Salt Lake City and the vice president of service, said: "I get to oversee the service branch within the student government. My team works with a bunch of community partners within St. George. We get to plan service events, volunteer opportunities and we also get to go on these things called alternative breaks."
Alternative breaks are a way to travel for the fall and spring breaks while making a difference and helping others.
According to the DSU catalog, the Service Council plans and organizes a major monthly service project and two large-scale Campus to Community service projects.
Fairbanks said having close connections with people out in the community and being able to see first-hand the differences and impacts those organizations are creating is a privilege.
Bailey Zimmerman, a senior communication major from St. George and the vice president of student life, said, "As the vice president of student life I oversee the student life branch, which consists of three event directors and an administrative assistant, and we plan all of the student events."
The student life branch plans at least one DSUSA event each week, such as the Wednes "D" activities on Wednesday.
Zimmerman said she loves seeing an idea her team has and the passion that comes with it, as well as students having a great time at events like dances, carnivals and pageants.
Each student can get involved with Student Government today at http://www.dixiestudentlife.com.