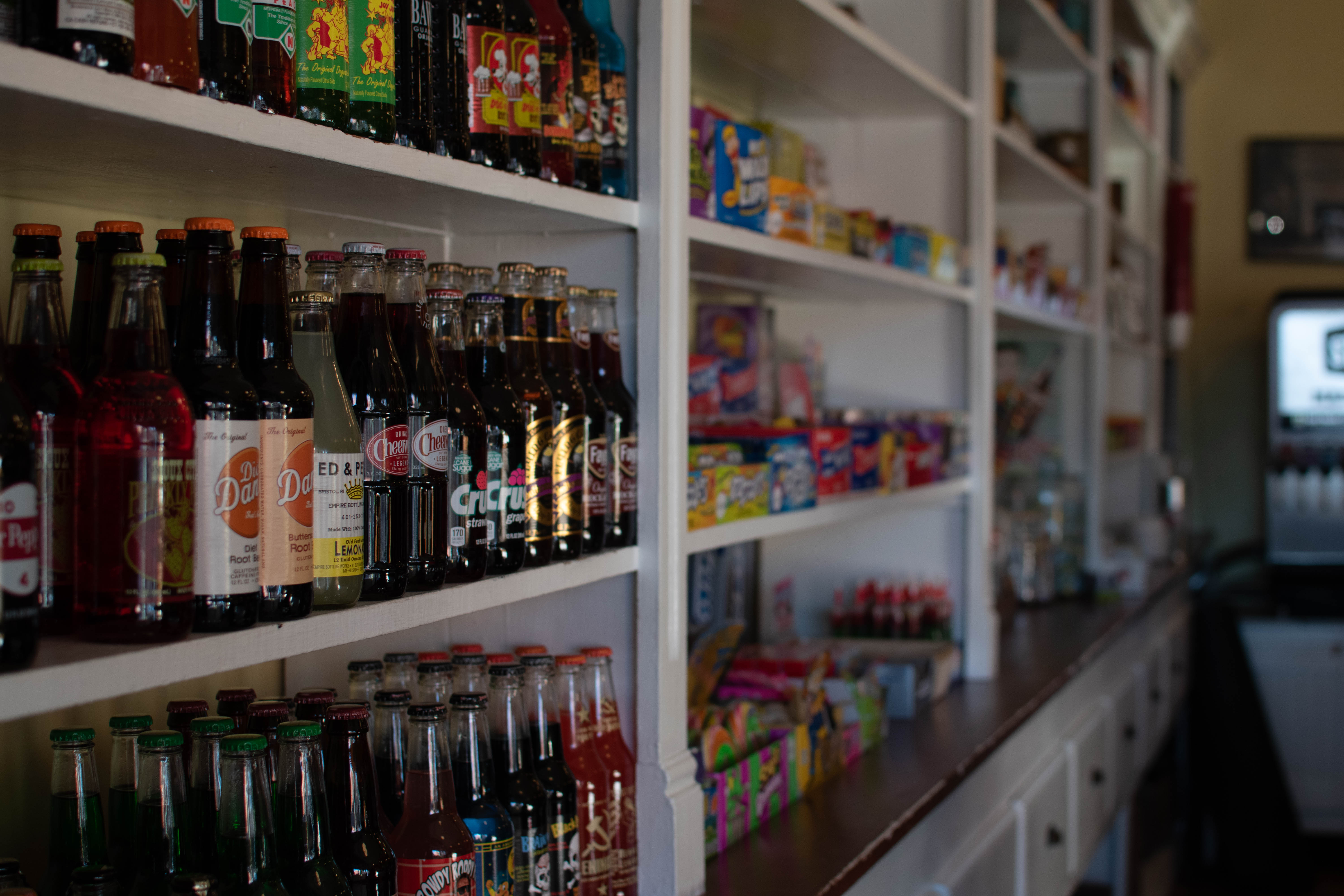 Photo by Tia Walker.
---
Thomas Judd's General Store is famous for its bread sticks and different soup specials, as well as its friendly environment which brings in loads of customers each day, including Dixie State University students. 
Adam Russell, a senior biology major from Thatcher, Arizona, said he likes to visit Judd's because he enjoys the old fashioned candy that other places don't sell.
"It's a really homey feel," Russell said. "[The employees] are super friendly and super nice."
Judd's was established in 1911, making it the longest running business in St. George. It started as a general store room where Thomas Judd and his family lived. It then opened as a candy/soda shop in the early '80s. They sell bread sticks, cookies, candy, ice cream and soup.
It has been owned by four generations of Judds, and until Mark and Barbara Greene bought it, it was the oldest family-owned business in St. George.
Judd's has been restored, but contains quite a bit of its originality, such as the scale, wood floor, sink and shoes that were sold before it became a candy shop. The store even keeps the original store blueprints.
"[What makes this place unique is] the nostalgia," said, Heather Graff, a long time employee of Judd's. "People like to come in here so they can travel back in time."
However, Graff said Judd's came close to being torn down.
According to the Washington County Historical Society, in 1982, "[St. George] city wanted to condemn the store and turn it into a parking lot."
The Greenes purchased the building in 1983, preventing it from being demolished. The building then became protected by the historic district, a section of the city that contains older buildings considered historical landmarks. Any changes the owners want to make to the store have to get approved by the historic district.
The current staff at Judd's are grateful that the store was saved. It adds to the history of the town and the routine customers would cause complete mayhem if it ever closed down, said Karen Lopez, an employee of Judd's.
"[Judd's] would be the missing puzzle piece [of the town] if it ever shut down," Lopez said.
Graff said she would be confident to say nine out of 10 college students that are asked about Judd's would know what it is and have a positive comment about the store.
"I like the vintage look to it and that it's a piece of [St. George] history," said Ady Edwards, a freshman general major from Riverton.
Graff said Judd's was eventually purchased by the Sandstoms, who owned it until November 2015, when the Gulbransoms bought it.
"[Judd's] has a very nice vibe [and] is a very welcoming place," said Alexis Caldwell, an employee of Judd's. "That's why I like coming coming here and started working here."
Judd's is open Monday-Saturday from 9:30 a.m-5:30 p.m. and is closed Sunday. The store is located at 62 Tabernacle St. For more information visit the Facebook page.