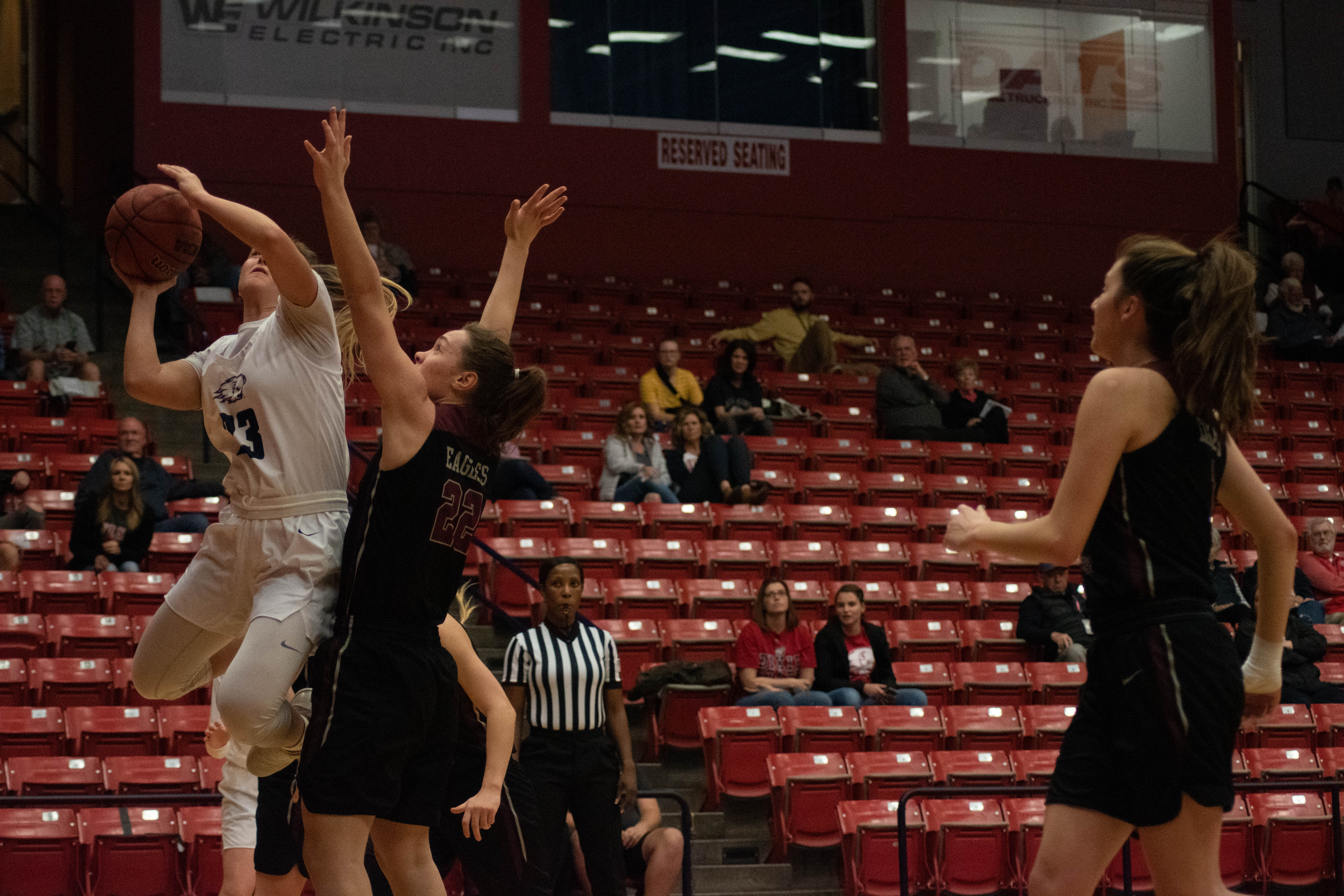 Photo by Tia Walker.
---
The Dixie State University women's basketball team won its second consecutive game with a home victory over Chadron State College.
DSU shot 46.4 percent (32-69) from the floor and 40 percent (12-30) from the three-point line. From the free throw line, the Trailblazers shot 68.8 percent (11-16). The Trailblazers outrebounded Chadron State 46-36.
The Trailblazers have won seven of eight games at home this season. This win improves DSU's record to 8-5 overall, and 4-5 conference.
Lisa VanCampen, a redshirt senior biology major from Morgan, said the team definitely has talent and athleticism.
"Getting to make plays for each other, I think, is a big emphasis for us," VanCampen said. "Playing as a team and getting in that rhythm together. Nobody can really stop us after that."
VanCampen scored 12 points for DSU.
The Trailblazers travel to Lakewood, Colorado, for their next matchup against Colorado Christian University on Jan. 18 at 5 p.m.