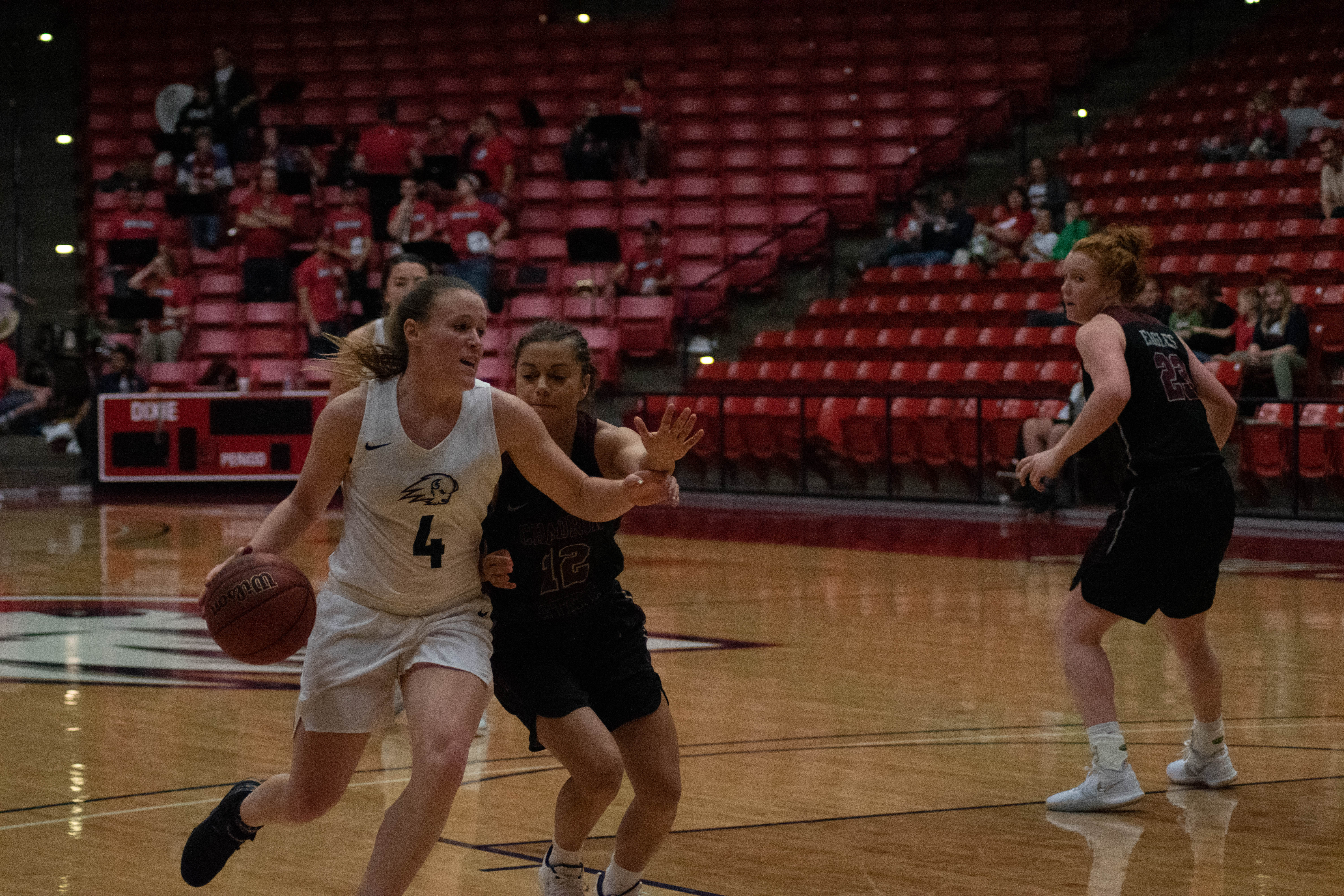 Photo by Tia Walker.
---
The Dixie State University women's basketball team bounces back after two consecutive losses with a home win over Metropolitan State University of Denver, 62-55.
DSU shot 41.4 percent (24-58) from the floor, 27.6 percent (8-29) from the three point line and 35.3 percent (6-17) from the free throw line. The Trailblazers were outrebounded 45-44, 8-13 on the offensive glass. The Trailblazers' leading scorer, Ali Franks, a junior psychology major from Redding, California, had 19 points total to end the game.
"It call came down to effort and who could play until the last second," Franks said. "We played all 40 minutes tonight."
This win improves the Trailblazers' record to 7-5 overall, and 3-5 conference.
Lisa VanCampen, a redshirt senior psychology major from Morgan, said, "We definitely focused a lot on defending their actions and making sure they got taken out on what they wanted to do."
VanCampen led the Trailblazers with 12 total rebounds.
The Trailblazers look to keep the momentum going in the M. Anthony Burns arena at 5:30 p.m. on Jan. 12 against Chadron State.