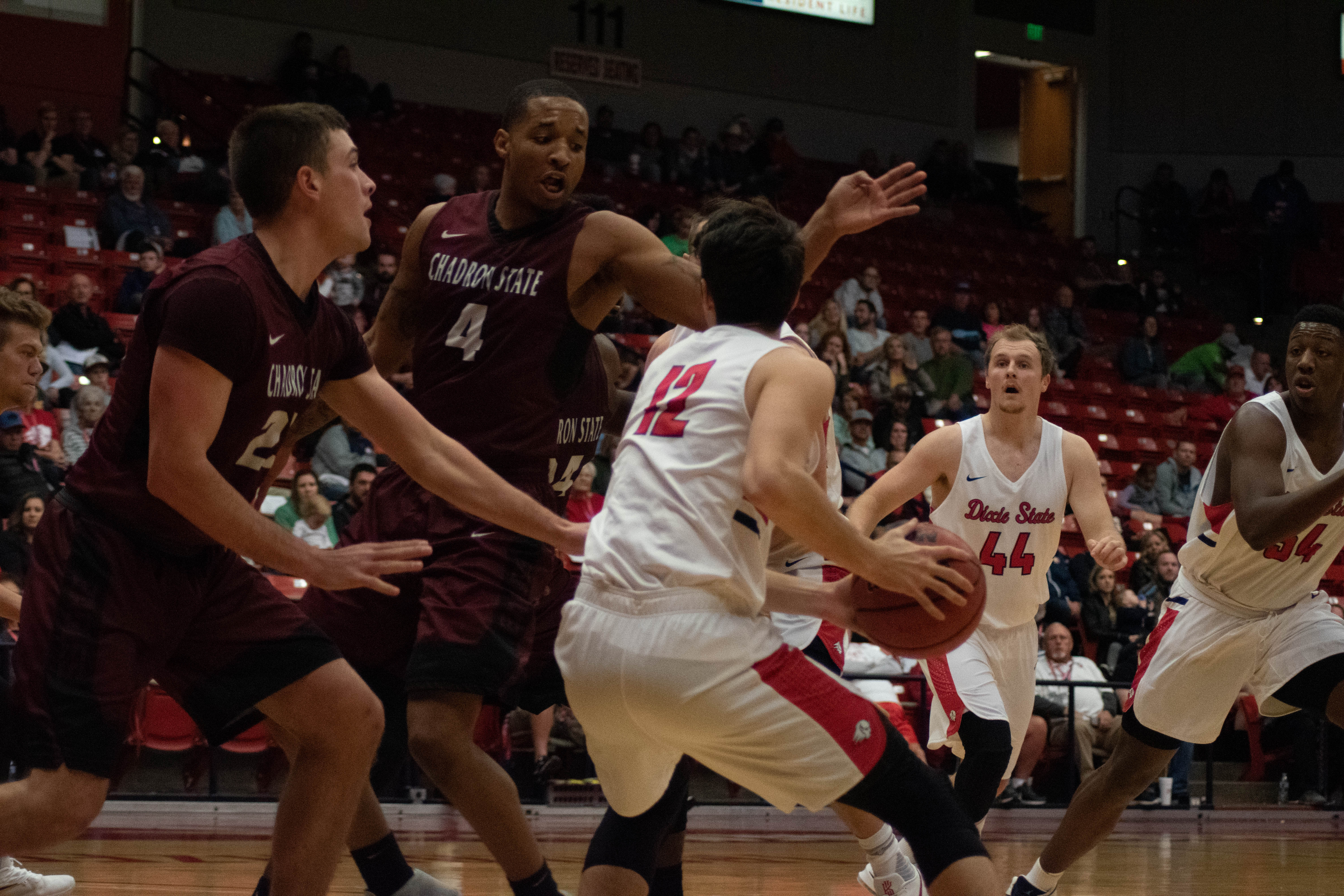 Photo by Tia Walker.
---
The Dixie State University men's basketball team snapped its five-game losing streak with a victory over Metropolitan State University of Denver, 69-38 to improve their overall record to 5-7.
The Trailblazers shot 46.8 percent (22-47) from the floor and 62.1 percent (18-29) from the free throw line. From the three-point line, the Trailblazers shot 38.9 percent (7-18). On the defensive glass, DSU outrebounded MSU Denver 45-35, 36-22
Matt Conway, a junior pre-med and Spanish major from Chandler, Arizona, led the Blazers in points with 19, and rebounds with 13 total.
"Our defense was a lot more important than our offense," Conway said. "When we play good defense, we get a lot more hype and play a lot more active on our offense end. I think the defense really sparked all of our offense runs."
The Trailblazers have their next matchup against Chadron State at 7:30 p.m. on Jan. 12 in the M. Anthony Burns Arena.