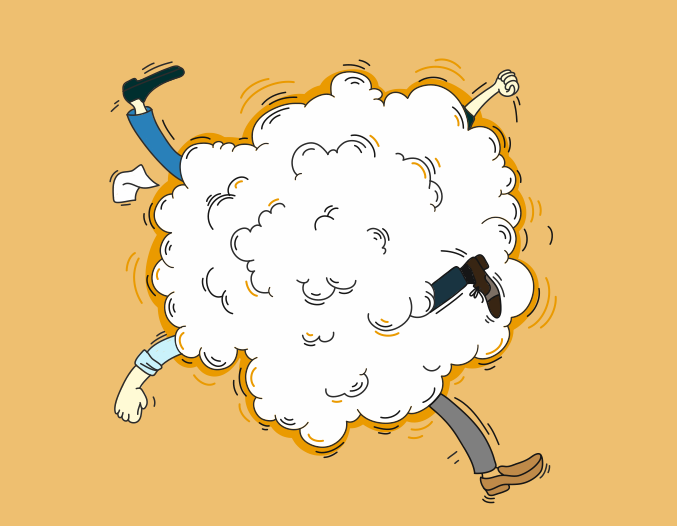 Graphic Valerie De La O.
---
An unusual amount of controversy has swept over Dixie State University this year, gaining local and national attention. Now, this controversy has seeped its way into faculty senate, where one member resigned for alleged improper treatment on Nov. 19.
Music professor Glenn Webb sent a resignation email out to senate members after a faculty senate meeting held on Nov. 8, stating he "[does not] need [the] negativity, stress, and confrontation that serving in the senate brings. Working under the current circumstances is not worth the effort required."
In this meeting, Senate President Michelle McDermott ended all discussion of the controversy surrounding the dismissal of former music professor Ken Peterson. According to sources, is not a stand-alone incident and is a testament to the rising tensions between senate members.
What happened
Both Peterson and Webb were put on leave last Spring for violating DSU policy. After undergoing faculty review boards, the two professors were given contracts to sign – a Last Chance Agreement for Peterson and a Letter of Reprimand for Webb. Webb signed his and returned to his position while Peterson refused due to allegedly impossible terms.
There is now a possibility of an audit of DSU on the handling of the situation.
Five faculty members also reached out to the faculty senate with four demands, one of them being holding an all-faculty meeting where concerns about this subject could be heard. This was done in late October.
It was during a discussion about what was brought up in this meeting where McDermott requested the faculty move on and focus on the future rather than dwelling on the past.
Webb, however, still had concerns.
He wrote in his resignation letter: "Oh, how I wish faculty concerns were better represented. I was really bothered in the last meeting. If the Peterson Last Chance Agreement were about the sabotage of a tenure application, I believe the [faculty review board] would have seen it as such. They listened to HOURS of testimony from appropriate viewpoints… Why senate leadership dismisses the work of the FRB is beyond me. The members of the FRB are the real heroes of DSU."
McDermott said she found Webb's resignation neither newsworthy nor unusual.
"It is not uncommon for a faculty member to resign from serving on an academic committee," McDermott said. "There are changes in the membership of academic committees every semester due to various reasons. Faculty Senate and others received Dr. Webb's resignation as a faculty senator. Along with the resignation, Dr. Webb shared his concerns with the entire Faculty Senate. Although there are differing perspectives on the matter, we respect his decision, and are grateful for his service to DSU."
Tensions from the past
This is not the first time a discussion has been ended in this way, Spanish professor Michael Cartmill said. Webb agreed; he said a similar act of dismissal has happened to the senator from media studies, Rhiannon Bent.
"There certainly have been times when a discussion was 'closed' to move on to other items, not necessarily by Dr. McDermott by the way, and my feeling has been again that it was about the subject, not the person speaking about it, at least from my perspective," Cartmill said.
However, Webb said that faculty tensions have been high since he was elected to faculty senate this semester, citing many instances where he had been treated in an unpleasant way, such as purposely being excluded from a meeting.
"I have observed in the open faculty luncheon discussions and in the faculty senate tension from differences of opinion that should be acknowledged as differences in opinions and not raised to the level of the antagonism that I have seen," Webb said.
Possible Explanations
There are many explanations for the alleged tension increases in the faculty senate.
Cartmill said: "More recently the Faculty Senate has had some larger, harder, more complex issues to deal with than in the past and being a diverse body, there are differences of opinion, but that has, thus far, remained in the realm of good, open discussion without any loss of control or lack of professionalism."
Webb said he agrees that open, honest discussion is needed in the faculty senate.
"Everyone at DSU needs to have the commitment to listen and seek to understand other peoples' viewpoints," Webb said. "Then we must have courage and consideration to allow them to be expressed without creating a hostile environment. I believe this will allow us to thrive despite whatever circumstances we find ourselves in."
Faculty senate will continue to go on without Webb present to fulfill the requirements outlined in the senate's constitution and bylaws. 
McDermott said: "Faculty Senate will continue to serve [DSU] and further the fulfillment of its mission by providing an authoritative voice for faculty; working to improve the general welfare of faculty; fostering professionalism among the faculty; supporting the Academic Freedom rights of faculty, students, and the institution itself; promoting communication among the faculty, administrators, staff, students, and community members; encouraging good fellowship among the faculty; and giving input to student affairs (Purpose of Faculty Senate. Faculty Senate Role Statement, Addendum 7.1)."