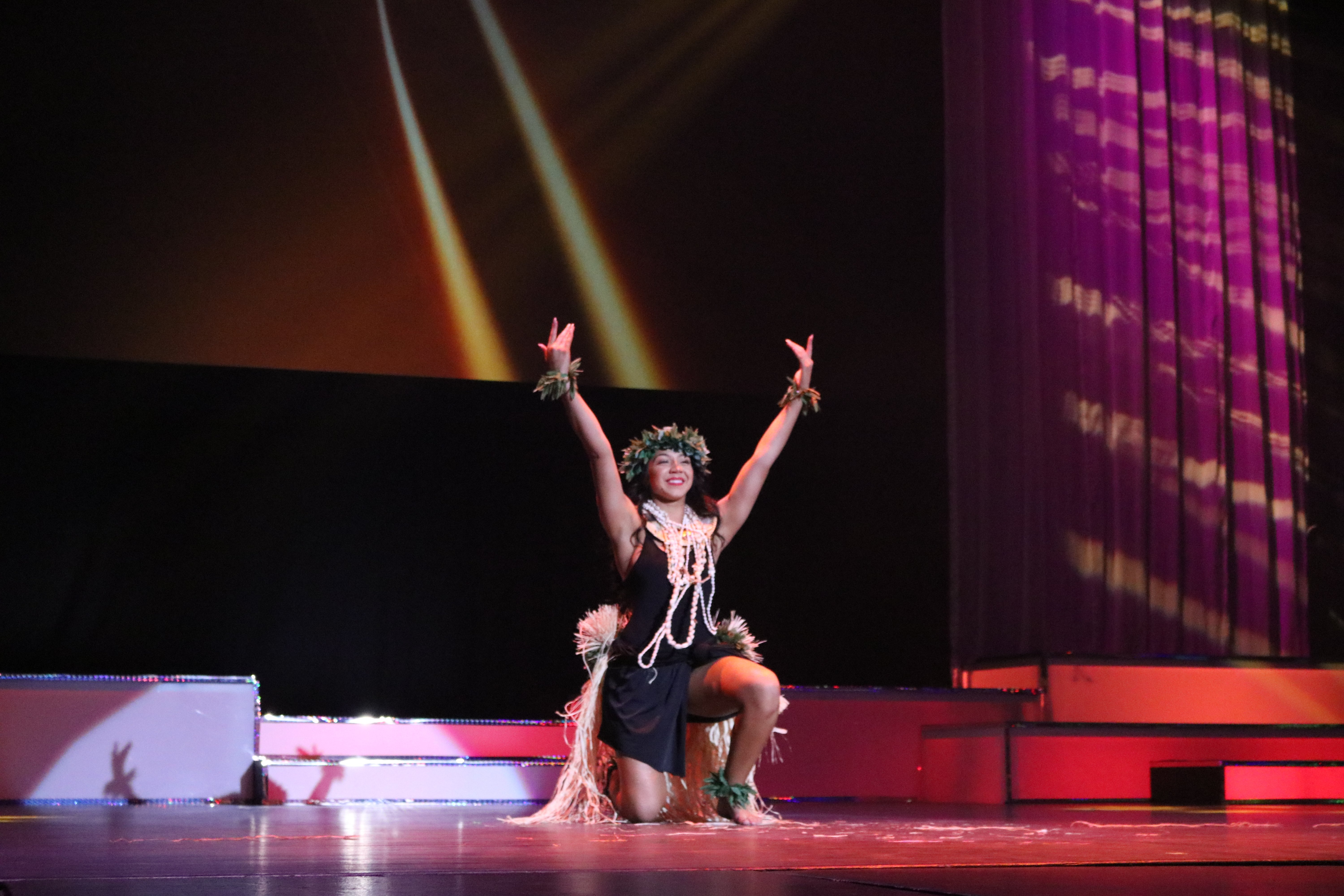 Photo by Madison Anderson.
---
Though she prepared for two years to participate in the Miss Dixie State pageant, hoping to be a sounding board for youth in rehab, Elleiana Habibian still felt nervous while competing for the crown and title she won Nov. 3.
"I still get scared everytime I go on stage," said Habibian, a freshman biochemistry major from Henderson, Nevada. "I personally get over it by keeping the end goal in mind. Talent for Miss Dixie is ninety seconds… 90 seconds of my life to be scared and to say, 'You know what? I'm going to go out on stage and no matter what anyone else thinks, I'm going to be proud of myself.'"
Habibian said she has only participated in two other pageants prior to Miss Dixie State. She was crowned Miss Santa Clara at 17 years old and later competed and won Miss Teen Utah International. She is passionate about all things food related, loves dancing and says she can always be found in the center of the dance floor.
Her family owns residential treatment facilities for youth in St. George, where they help teenagers experiencing family issues or suffering from alcohol and substance abuse, Habibian said. While working with her grandfather, she realized the teens they help aren't bad kids, they had just not been given something to do. As she helped more often, she thought Miss Dixie State was the perfect opportunity for her to reach more people.
"In my eyes, doing a pageant was like using my crown as a microphone," Habibian said. "It was reaching people that I couldn't before."
Habibian said she can reach more people as Miss Dixie State because she meets with students, administration officers and student leadership every day.
Nicoletta Brown, a junior criminal justice major from Riverton, Wyoming, said, "I think [Miss Dixie] is a person to represent the students, and that's important because only the students know what the students want."
Habibian said she is Persian and Italian; her mother is from Iran and her father is Italian. She said being the first international Miss Dixie State makes it important for her to take into consideration all the cultures and religions present at DSU.
"Really, this pageant isn't about me. It's about representing the school," Habibian said.
As a representative of Dixie State University, her most important duties as Miss Dixie State are to attend events and interact with students to help inform them about events and activities, she said.
"[Having Miss Dixie State as a representative is] important because it gets people involved in wanting to go [to events]," said Nicholas Klock, a senior sports and recreation management major from Las Vegas.
At 19 years old, her life before Miss Dixie State prepared her for the increased activity in her schedule, Habibian said. A dancer for ten years, she danced with Odyssey Dance Theater at Tuachan and was a cheerleader at Snow Canyon high school, she said.
"For me it's been easy jumping into this because I've always had to really prioritize school and put it as my main priority," Habibian said. "Whether it's getting up two hours earlier or staying two hours later at night and maybe going to bed later."
Habibian said she is looking forward to Miss Utah in June and is already preparing for that pageant by attending a workshop in Salt Lake City on the weekends. She said she really enjoys meeting people, so when you see her around campus, don't be afraid to say hello, because the newly crowned Miss Dixie is not only a student, but a representative for all students at DSU.
If a family member or someone you know is a youth in trouble, contact Cinnamon Hills or Red Rock Canyon School through their websites.